Morehead State Win Over Louisville Great for Books: Bad for Bettors, Brackets
Published on:
Mar/17/2011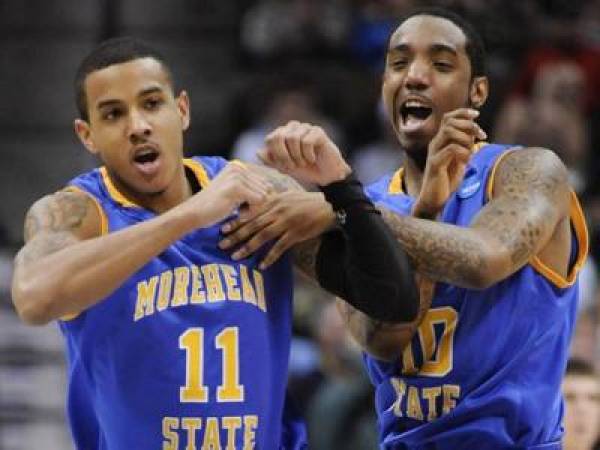 13-seeded Morehead State's stunning one point win over 4th-seeded Louisville Thursday turned out to be a bracket buster.  Likewise, the betting public also found itself fried by the outright win.  The only group celebrating:  Bookmakers.
Some 90 percent of gamblers betting this game were backing Kentucky with the -9.5 spread at online gambling websites like BetDSI.com. 
"Gamblers were so confident in Louisville that they even bet $53 to win $10 on the money line at a 95 percent clip," observed Don Shapiro of Gambling911.com.  "Only 5 percent of the betting public believed that Morehead State could pull off the outright upset."
Morehead State's Demonte Harper swished the 3-point shot with 4.2 seconds left Thursday for a 62-61 over Louisville to become one of the biggest heroes of the 2011 NCAA Basketball Tournament.
 "The coach said, 'Hey, I dreamed about this last night, this exact situation," Harper said. "He said, 'I know exactly who I'm going to. I'm going to put it right in your hands, Demonte.' He said, 'At 6 seconds, I want you to attack and pull up and hit the shot.' I hit the shot. It feels unreal right now."
In the Round of 64 in 2009, Morehead State lost to Louisville by 20. This year, the Eagles return the favor.
Another Kentucky team, the number-four seeded Wildcats, nearly got upset by number-thirteen seeded Princeton, which would have resulted in an even bigger upset perhaps than the Louisville loss.  Kentucky survived that one with a last minute shot and two-point win.
Elsewhere, Butler beat Old Dominion at the buzzer by two points:  60-58.
Temple beat Penn State 66-64 in another wild finish.
Number one-seeded Pittsburgh was the only easy win during the first half of the day, beating UNC-Asheville by a score of 74-51.   They also covered the 17-point spread.  West Virginia did manage an 8-point win over Clemson, and covered, though the Tigers did manage to build an early double-digit lead. 
- Tyrone Black, Gambling911.com