Morehead State vs. Richmond Line at -3.5: Gonzaga vs. BYU Line at -2
Published on:
Mar/18/2011
In the Third Round of the 2011 NCAA Men's Basketball Tournament, we had Morehead State vs. Richmond with a line of -3.5 favoring the Spiders and Gonzaga going up against BYU as the -2 point favorite.  Spread action heavily favored Richmond in its game against Morehead State with 90 percent of the action.  Gonzaga was getting 85 percent of the spread action.  The totals were coming in at 126 for the Morehead State-Richmond game and 149 for Gonzaga-BYU.  All odds were courtesy of SBG Global. 
Morehead St. is 10-3 Against The Spread in all neutral court games in recent years.  They are 14-5 ATS in all tournament over the past three years.  They are 14-5 ATS versus good defensive teams - allowing <=64 points/game.  Richmond is 6-0 ATS in all current tournament games.
BYU has a pretty brutal record when playing in tournament games of late and they are lucky to have made it to the Third Round.  They are 1-5 ATS in current games and 4-14 ATS over the past three years. 
Depending on how you look at it, Morehead State is either the most hated university in the country right now or the most beloved.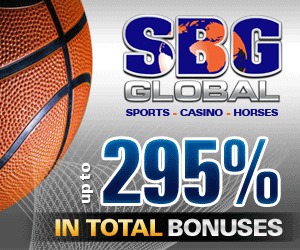 For most bracket holders, they are hated after knocking off number four-seeded Louisville Thursday with a last minute buzzer beater by Demonte Harper.
The school itself is seeing a 300 percent increase in online enrollment over these past 24 hours. 
"Being in the spotlight is crazy," junior guard Terrance Hill said. "But it's a very good feeling."
It's only the ninth time that a number 12 seed and number 13 seed are meeting in an NCAA Tournament. 
Then there is number 11-seeded Gonzaga meeting number 4-seeded BYU. 
The Wofford-BYU game was one of the most searched for (and presumably among the most bet on) according to Gambling911.com traffic stats.  Jimmer Fredette scored 32 and has gone over 30 points in five of his last six games for BYU to beat Wofford.  BYU advanced past the round of 64 for the second straight year but for only the second time in their last nine tournament appearances.
Charles Abouo helped put that game away by scoring eight of his ten points during the final stretch.  BYU doesn't have its leading rebounder, Brandon Davies, and oddsmakers adjusted the Wofford-BYU line accordingly, cutting it in half from what it would have been with Davies in the lineup.  Once again, this line is completely out of whack.  BYU should be a 6-point favorite in this game.
Here were some more lines for Saturday's games courtesy of SBG Global.com.
COLLEGE BASKETBALL - Mar 19 
NCAA TOURNAMENT - THIRD ROUND PEPSI CENTER - DENVER, CO
2:15 PM

521

MOREHEAD ST

+3½-110

o126-110

+150

522

RICHMOND

-3½-110

u126-110

-170

4:45 PM

523

GONZAGA

-2-110

o149-110

-130

524

BYU

+2-110

u149-110

+110
NCAA TOURNAMENT - THIRD ROUND MCKALE CENTER, TUCSON , AZ
3:10 PM

525

TEMPLE

+6-110

o125-110

+215

526

SAN DIEGO ST

-6-110

u125-110

-255

5:40 PM

527

KANSAS STATE

+3-110

o126-110

+135

528

WISCONSIN

-3-110

u126-110

-155
- Tyrone Black, Gambling911.com