We have the latest odds of winning the NCAA Men's College Basketball Championship as well as some expert predictions regarding the Kansas Jayhawks winning it all below.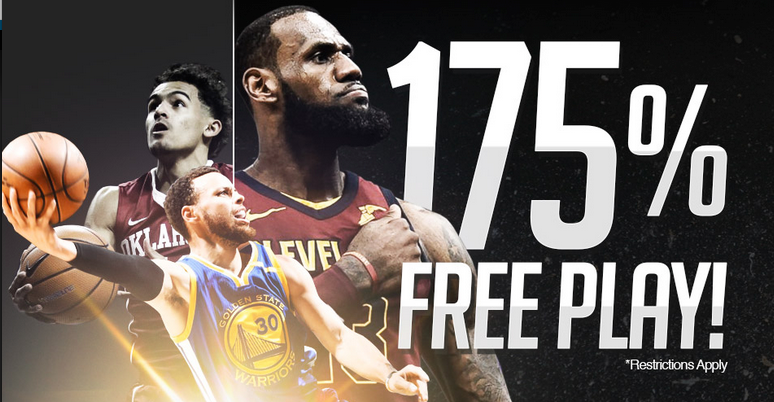 Mike Rutherford of SBNation.com:
"The Jayhawks seem to be the most overlooked member of college basketball's preseason top five. That might be because of all the production they lost from last season, or it might be because of all the NCAA tournament disappointment the program has experienced since its 2012 run to the national title game.

"Whatever the reasons, Bill Self has the pieces to make those overlooking KU feel foolish come March. Devonte' Graham is ready to step into Frank Mason's role as the team's unquestioned leader and Player of the Year candidate. Malik Newman has drawn rave reviews ever since his arrival from Mississippi State. Svi Mykhailiuk is ready to take another giant step forward in his final college season, and Billy Preston is a remarkably gifted freshman forward everyone seems to have forgotten about.

"Kansas might not shine as brightly as Duke or Michigan State at the beginning of the season, but it'll be the last team standing at the end of it."
Kansas indeed pays big should they win: $1400 on every $100 bet.
Charlie Creme of ESPN.com writes:
"Kansas has proved once again to be a big-game, big-moment team. The Jayhawks are never out of a game. A pair of monumental comebacks against West Virginia and the execution late in the season at Texas Tech are just the latest examples. In a college basketball world of early defections and transfers, (Head Coach Bill) Self always seems to have veterans on hand who know how to win. (Devonte) Graham and (Svi) Mykhailiuk have been those players this year."
Odds to win 2018 NCAA Men's Tournament - East Regional (3/25/18)
| Team | Odds |
| --- | --- |
| Villanova | 10/11 |
| Purdue | 5/2 |
| West Virginia | 7/1 |
| Texas Tech | 8/1 |
| Wichita State | 8/1 |
| Florida | 15/1 |
| Alabama | 40/1 |
| Arkansas | 40/1 |
| Butler | 40/1 |
| Virginia Tech | 40/1 |
| UCLA | 60/1 |
| Marshall | 300/1 |
| Murray State | 300/1 |
| St. Bonaventure | 300/1 |
| Stephen F. Austin | 300/1 |
| CS Fullerton | 1000/1 |
| Radford | 2000/1 |
| LIU Brooklyn | 5000/1 |
Odds to win 2018 NCAA Men's Tournament - Midwest Regional (3/25/18)
| Team | Odds |
| --- | --- |
| Duke | 3/2 |
| Michigan State | 2/1 |
| Kansas | 9/4 |
| Auburn | 12/1 |
| Clemson | 20/1 |
| TCU | 20/1 |
| Rhode Island | 30/1 |
| Seton Hall | 30/1 |
| North Carolina State | 60/1 |
| Arizona State | 80/1 |
| New Mexico State | 80/1 |
| Oklahoma | 80/1 |
| Syracuse | 100/1 |
| Bucknell | 300/1 |
| Charleston | 300/1 |
| Pennsylvania | 1000/1 |
| Iona | 2000/1 |
Odds to win 2018 NCAA Men's Tournament - South Regional (3/24/18)
| Team | Odds |
| --- | --- |
| Virginia | 11/10 |
| Cincinnati | 11/4 |
| Arizona | 4/1 |
| Kentucky | 6/1 |
| Tennessee | 7/1 |
| Miami, Fl. | 30/1 |
| Creighton | 60/1 |
| Davidson | 60/1 |
| Kansas State | 60/1 |
| Loyola Chicago | 60/1 |
| Nevada | 60/1 |
| Texas | 60/1 |
| Buffalo | 200/1 |
| Wright State | 250/1 |
| Georgia State | 1000/1 |
| UMBC | 5000/1 |
Odds to win 2018 NCAA Men's Tournament - West Regional (3/24/18)
| Team | Odds |
| --- | --- |
| Gonzaga | 5/2 |
| North Carolina | 5/2 |
| Michigan | 3/1 |
| Xavier | 4/1 |
| Houston | 12/1 |
| Ohio State | 12/1 |
| Missouri | 20/1 |
| Texas A&M | 20/1 |
| Florida State | 40/1 |
| Providence | 50/1 |
| San Diego State | 50/1 |
| South Dakota State | 100/1 |
| NC Greensboro | 300/1 |
| Montana | 500/1 |
| Lipscomb | 2000/1 |
| NC Central | 5000/1 |
| Texas Southern | 5000/1 |
Odds to win 2017-18 NCAA Men's Tournament (4/2/18)
| Team | Odds |
| --- | --- |
| Villanova | 5/1 |
| Virginia | 5/1 |
| Duke | 6/1 |
| Michigan | 8/1 |
| Michigan State | 8/1 |
| Arizona | 12/1 |
| Kansas | 14/1 |
| Purdue | 15/1 |
| North Carolina | 18/1 |
| Cincinnati | 22/1 |
| Xavier | 22/1 |
| Gonzaga | 28/1 |
| Kentucky | 28/1 |
| West Virginia | 40/1 |
| Texas Tech | 45/1 |
| Wichita State | 45/1 |
| Florida | 55/1 |
| Tennessee | 60/1 |
| Auburn | 65/1 |
| Missouri | 65/1 |
| Ohio St | 80/1 |
| Houston | 100/1 |
| Rhode Island | 100/1 |
| Texas A&M | 100/1 |
| Oklahoma | 150/1 |
| San Diego State | 150/1 |
| TCU | 150/1 |
| Alabama | 200/1 |
| Arkansas | 200/1 |
| Clemson | 200/1 |
| Davidson | 200/1 |
| Miami, Fl. | 200/1 |
| Seton Hall | 200/1 |
| Texas | 200/1 |
| Loyola Chicago | 250/1 |
| North Carolina State | 250/1 |
| Butler | 300/1 |
| Creighton | 300/1 |
| Florida State | 300/1 |
| UCLA | 300/1 |
| Arizona State | 500/1 |
| Kansas State | 500/1 |
| Marshall | 500/1 |
| Montana | 500/1 |
| Nevada | 500/1 |
| New Mexico State | 500/1 |
| Providence | 500/1 |
| Stephen F. Austin | 500/1 |
| Syracuse | 500/1 |
| Virginia Tech | 500/1 |
| Wright State | 500/1 |
| Bucknell | 700/1 |
| St Bonaventure | 750/1 |
| Buffalo | 1000/1 |
| Murray State | 1000/1 |
| South Dakota State | 1000/1 |
| CS Fullerton | 2000/1 |
| Charleston | 2000/1 |
| Georgia State | 2000/1 |
| NC Greensboro | 2000/1 |
| Pennsylvania | 2000/1 |
| Iona | 5000/1 |
| LIU Brooklyn | 5000/1 |
| Lipscomb | 5000/1 |
| NC Central | 5000/1 |
| Radford | 5000/1 |
| Texas Southern | 5000/1 |
| UMBC | 5000/1 |