Magic vs. Lakers NBA Finals Game 5 Betting Odds
Published on:
Jun/13/2009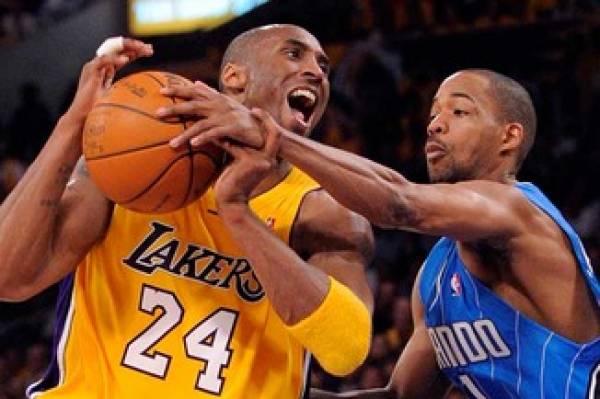 Is this the end of the road for the Orlando Magic?  Do the Lakers win the 2009 NBA Championship Sunday night in Orlando?
The Magic vs. Lakers NBA Finals Game 5 betting odds have been set at Orlando -3.  It should be noted that the three games played in Orlando opened at odds of -4, -2 ½ and -3, respectively. 
BetUS.com was one of the online sportsbooks offering the Magic as a -3 favorite heading into Sunday's game.  Nearly every online sportsbook had this line at -3.
"Down 3-1 in the series with only one game left in Florida, the Magic face a very bleak road," commented Sasha Tregeboy of BetUS.com.  "They had their chances in Games 2 and 4 and they just couldn't convert. The Lakers are far too strong a team to even really consider them losing three games in a row. I know you're not supposed to say it, but I am writing off the Magic. The only question in my mind is whether Orlando will save some pride and deny L.A. the pleasure of celebrating their championship on the road at Amway Arena."
....Kobe Can't Envision Leaving LA
There's been a lot of talk in recent weeks of Lakers star Kobe Bryant potentially leaving the LA Lakers, though few really believe it.  Kobe Bryant is one who doesn't believe it.
On the eve of Game 5 in the NBA Finals, one win away from his first championship in seven years, Bryant was asked Saturday if he can imagine playing for anyone other than the Lakers next season.
"No" was Bryant's fast response, accompanied by one of his rare smiles in this series, as part of a media session that was by far his most relaxed and light-hearted in days.
Kobe Bryant, who has two years left on the $136 million contract he signed in 2004, is on the verge of breaking some notable Lakers records, including points.
Bryant has two seasons and nearly $48 million left on the $136 million contract he signed in the summer of 2004, after the Lakers lost in the Finals to Detroit and then traded Shaquille O'Neal to Miami. But the contract contains an early termination option that would allow him to return to free agency on July 1 and a subsequent player option that would allow him to become a free agent after the 2009-10 season if he passes this time.
Tyrone Darnell Black, Gambling911.com