Magic vs. Knicks Line Orlando -2: 76ers-Bulls Line Chicago -10
Published on:
Mar/28/2011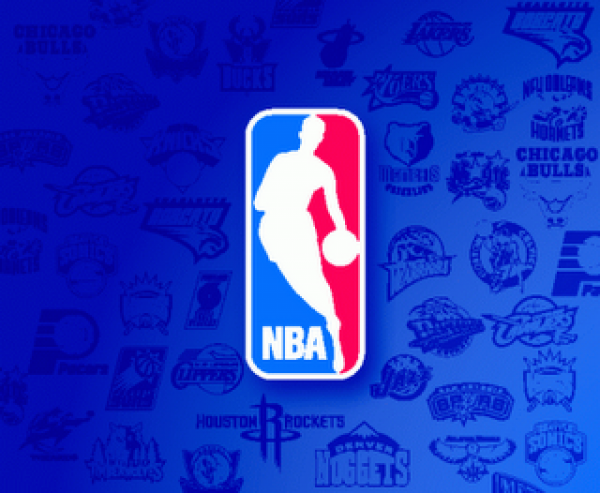 Sportsbook.com has your betting preview for two NBA games Monday night with the Magic vs. Knicks line at Orlando -2 and the 76ers vs. Bulls line at Chicago -10 (all odds courtesy of Sportsbook.com here).
Sportsbook.com Line/Total: Orlando -2 & 206.5
The Knicks come home to take on Orlando for the second time in the last week. Originally scheduled for November 2, this game was rescheduled when debris fell into the arena during overnight cleaning of asbestos-related materials.
The Magic are 31-41 ATS this season, which includes a 14-21 record ATS on the road. Despite winning five in a row and seven of the last 11 SU, Orlando is just 2-9 ATS over that span. It's been the Dwight Howard show lately in Orlando as he has absolutely dominated opponents over the past two months, having recorded 30 consecutive double-doubles. He is averaging 24.7 PPG, 15.6 RPG, 2.7 BPG and shooting 64.4 percent from the field over that span. Howard has also torched the Knicks of late, averaging 25.8 PPG, 14.0 RPG and shooting 67.1 percent during the Magic's current six-game win streak over New York. Howard has played 11 games at Madison Square Garden in his career. Orlando is 8-3 in those games (have won four straight) and he has recorded a double-double in each of his past 10 meetings. Orlando has some injury concerns as Jameer Nelson (12.7 PPG, 6.0 APG) is doubtful with a sprained knee, and Quentin Richardson is also doubtful to play for a second straight game because of a bad back.
New York has been excellent ATS all season ranking near the top of the league. Their record of 40-31 still ranks in the top five, but the Knicks have lost six consecutive games and nine of their past 10 both ATS and SU. After being New York's rock for most of the season, Amar'e Stoudemire has really struggled over his past four games, averaging 17.8 PPG and shooting just 39.7 percent from the field. Since scoring six points in a loss at Detroit on March 18, Carmelo Anthony has thrived over his past five games, averaging 26.0 PPG and shooting 42.9 percent from three-point range. 
New York has really struggled down the stretch, getting outscored by an average of six points in the fourth quarter during its six-game losing streak.
PHILADELPHIA 76ers (37-36) at CHICAGO BULLS (53-19)
Sportsbook.com Line/Total: Chicago -10 & 192.5
Philadelphia is licking its wounds after a bad home loss to Sacramento Sunday afternoon, and things are about to get a lot tougher when they visit Chicago Monday night.
The Bulls have been nearly unstoppable at home all year. They've won 14 home games in a row SU, going 11-3 ATS during that span. On the year, they're 23-12-1 ATS (66%) at the United Center, which ties them with Memphis for the best home mark in the NBA.
Chicago certainly has some dynamic offensive talent, led by MVP front-runner Derrick Rose. But they don't normally run teams off the court with offense. Since the All-Star break, the Bulls are averaging just 98.8 PPG (19th in the NBA) and shooting 45.3% from the field (21st). Rose is scoring 25.1 PPG, but shooting just 40.4% from the field since the Break (he's also gone cold from three after a big early-season improvement—28.4% from behind the arc since All-Star weekend). Forwards Luol Deng (17.9 PPG on 46.2% shooting) and Carlos Boozer (13.6 PPG on 45.3% shooting) are providing complementary scoring since All-Star weekend, but not with great efficiency.
But with the combination of Rose's leadership and competitiveness, and head coach Tom Thibodeau's defensive acumen, the Bulls have smothered opponents on the defensive end. On the year, they lead the NBA in opponent field goal percentage (42.8%)—at home that number drops to an absurd 41.5%—and since the Break they lead the league in PPG allowed (87.2).
While the Bulls are playing some of their best basketball of late, Philadelphia is slipping up a bit. With Sunday's loss against the Kings, the 76ers have now dropped three of four SU and four in a row ATS. They've sacrificed offense for defense. Guard Jodie Meeks (15.0 PPG on 51.9% shooting in March) has led them in scoring this month despite being sixth on the team in field-goal attempts, and Louis Williams (14.9 PPG in March) continues to provide plenty of scoring off the bench. Those two have effectively complemented Andre Iguodala (14.8 PPG) and Jrue Holiday (13.6 PPG), who are more comfortable deferring on the offensive end. They're scoring 103.4 PPG since the All-Star Break, up from 98.2 PPG.
But they're also allowing 100.9 PPG since the Break, up from 96.9 PPG. Their opponent FG Pct. has risen from 44.7% pre-Break to 46.6% since. In March, they've allowed 102.6 PPG on 47.3% shooting, and their past four opponents have all gone for 100 points or more in regulation.
The Sixers have had a surprisingly strong year overall. They haven't been double-digit underdogs since November (they lost by 23 at San Antonio on November 13, and lost but covered against Miami, 99-90, on November 26). They've more than held their own on the road, going 22-15-1 ATS (60%), the seventh-best mark in the league.
But the Bulls have won four in a row and six of seven ATS as double-digit favorites. The last time Chicago hosted Philly, back on December 21, they thrashed the Sixers 121-76, and that was with a short-handed frontcourt (Joakim Noah and Taj Gibson were out).
Follow us on Twitter for all the latest breaking gambling news.