Loyola-Chicago is this season's first double-digit seed into the Sweet 16 after a dramatic 63-62 victory over No. 3 seed Tennessee and it did it with yet another dramatic buzzer-beating finish.  The Loyola-Chicago vs. Nevada game has the Ramblers as a +1.5 underdog.  SCROLL DOWN FOR MORE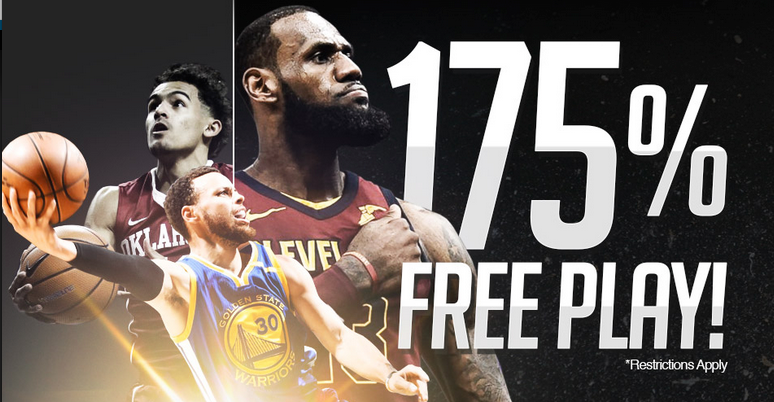 It's interesting to note that the College Basketball Betting Power Ratings indicate the line should actually be Wolfpack -3.5 for this Sweet 16 game.  In other words, there appears to be a 2-point underlay. 
The Ramblers (30-5) outplayed the SEC regular-season co-champions for much of Saturday evening.  They come into Thursday's game having won 12 straight.
Nevada just barely got by number two-ranked Cincinnati with a 75-73 finish.  The Wolfpack were a number 7 seed and the underdog in that game.
Nevada rallied from 22 points down in the final 11 minutes Sunday to stun the Bearcats.
NCAA BASKETBALL - MEN - Mar 22
NCAA TOURNAMENT - (SEMIFINALS)
SOUTH REGIONAL - PHILIPS ARENA - ATLANTA, GA
03/22/2018
813
KANSAS STATE
+5½-110
o138½-110
+212
17:35:00
814
KENTUCKY
-5½-110
u138½-110
-252
03/22/2018
815
LOYOLA CHICAGO
+1½-110
o143½-110
+105
15:05:00
816
NEVADA
-1½-110
u143½-110
-125
NCAA TOURNAMENT - (SEMIFINALS)
WEST REGIONAL - STAPLES CENTER - LOS ANGELES, CA
03/22/2018
817
TEXAS A&M
+2½-110
o134½-110
+125
15:35:00
818
MICHIGAN
-2½-110
u134½-110
-145
03/22/2018
819
FLORIDA STATE
+5½-110
o154-110
+205
19:05:00
820
GONZAGA
-5½-110
u154-110
-245
NCAA BASKETBALL - MEN - Mar 23
NCAA TOURNAMENT - (SEMIFINALS)
EAST REGIONAL - TD GARDEN - BOSTON, MA
03/23/2018
871
WEST VIRGINIA
+5½-110
o154½-110
+200
16:25:00
872
VILLANOVA
-5½-110
u154½-110
-240
03/23/2018
873
TEXAS TECH
+1½-110
o137½-110
+105
17:55:00
874
PURDUE
-1½-110
u137½-110
-125
NCAA TOURNAMENT - (SEMIFINALS)
MIDWEST REGIONAL - CENTURYLINK CENTER - OMAHA, NE
03/23/2018
875
SYRACUSE
+11½-110
o133½-110
 
17:35:00
876
DUKE
-11½-110
u133½-110
 
03/23/2018
877
CLEMSON
+4½-110
o143-110
+170
15:05:00
878
KANSAS
-4½-110
u143-110
-200
- Mary Montgomery, Gambling911.com