Lakers vs. Cavaliers, Rockets vs. Blazers Betting Odds
Published on:
Feb/10/2016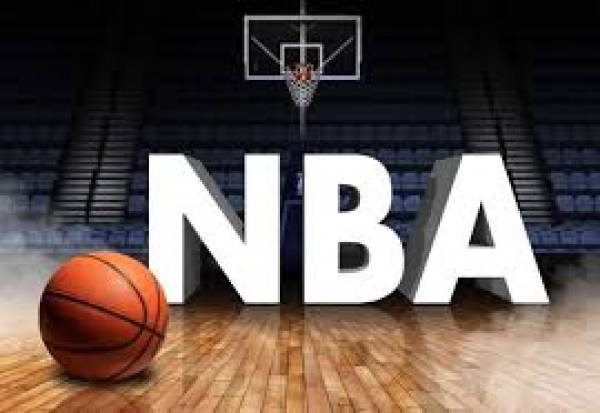 LOS ANGELES LAKERS (11-43) at CLEVELAND CAVALIERS (37-14)
The Cavaliers will be looking to earn an easy home win over Kobe Bryant and the Lakers on Wednesday.
The Lakers have been a lot more competitive recently, winning two of their past four and covering in all of those games. Los Angeles is coming off of an 89-87 loss as 12.5-point underdogs in Indiana on Monday and has now lost two straight games SU, but the team is showing a lot more fight.
One thing the Lakers are doing to help themselves is that they are shooting the three well. They have shot a better percentage from the outside than their opponents in three of the past four and it would really help them if they can start knocking it down consistently.
The Cavaliers, meanwhile, have now won two straight games and they covered in both of them. Cleveland most recently faced Sacramento and won 120-100 as a 12-point home favorite. The Cavaliers shot the ball incredibly well in that game, knocking down 16-of-35 from the outside. If they can continue to shoot anywhere near that well then it'd be hard to imagine them not representing the Eastern Conference in the NBA Finals.
One trend to watch out for in this game is the fact that the Lakers are an impressive 12-7 ATS when facing Eastern Conference opponents this season. They are, however, facing a Cavaliers team that is 11-8-1 ATS versus Western Conference opponents on the year.
The Lakers have been showing up to play recently and that is an encouraging sign for the young team. One reason the team has played better is because SG Kobe Bryant (16.9 PPG) has been healthy and playing great. Over the past five games, Bryant is averaging 26.4 PPG and 6.4 RPG. He is hitting 39.7% of his threes in that span and would give the Lakers a huge boost if he can get it going against Cleveland on Wednesday. He should be amped up for another crack at facing LeBron James.
PF Julius Randle (11.2 PPG, 10.0 RPG) also continues to play well for this Lakers team. Over the past five games, Randle is averaging 13.2 PPG and 13.2 RPG. He had 15 points and 19 rebounds in 34 minutes against the Pacers on Monday and should have an easy time scoring against the Cavaliers on Wednesday. He'll likely be guarded by Kevin Love and Love does not have the strength or athleticism to really stick with him. Randle must attack the basket and be aggressive or the Lakers won't have much of a shot of winning.
The Cavaliers will be going for their third straight win when they face the Lakers on Wednesday and SF LeBron James (24.9 PPG, 7.1 RPG, 6.4 APG, 1.4 SPG) will be out to dominate this game. James was unstoppable against the Kings on Monday, finishing with 21 points, 10 assists and 10 rebounds in 31 minutes of action. He has been extremely efficient recently, shooting 19-for-36 from the field over the past two games. If he can continue to take good shots then the Cavaliers will likely keep winning games.
PF Kevin Love (15.8 PPG, 10.4 RPG) is going to be very important to Cleveland in this game, though. Love will be guarding Julius Randle plenty in this one and he can't allow the Lakers' forward to push him around inside. Randle has been on a tear and Love will need to get physical with him. It'd also help if Love can stay moving on offense to tire out Randle on the defensive end.
One thing that could help the Cavaliers win this game convincingly is a big performance from PG Kyrie Irving (18.3 PPG, 4.4 APG). The Lakers do not defend the point guard position very well and Irving has been playing very well recently. Over the past five games, he's averaging 26.6 PPG and 6.6 APG and is looking as healthy as ever for Cleveland. He should be in for a huge game on Wednesday.
HOUSTON ROCKETS (27-27) at PORTLAND TRAIL BLAZERS (26-27)
The Blazers will be going for their third straight victory when they host the Rockets on Wednesday night.
The Rockets are going to be a bit tired heading into Wednesday's meeting with the Blazers, as they are coming off of a 123-110 loss in Golden State on Tuesday. Houston has lost two straight games and chasing around the Warriors' perimeter weapons for 48 minutes does not help its chances of getting back into the win column in Portland.
The Blazers have won-and-covered in their past two games and that includes a 96-79 victory in Houston on Saturday. Portland is now 8-7 both SU and ATS when facing Houston over the past three seasons and the team is 4-2 SU when playing at Moda Center in that span.
One trend that stands out in this game is that the Blazers are 16-5 ATS after a game where both teams scored 105 points or more over the past two seasons. They also get to face a Houston team that is 6-14 ATS after allowing 55 points or more in the first half of two straight games on the year.
The Rockets played a tough game against the Warriors on Tuesday, but the team was unable to come away with a victory. They'll now look to get back over .500 with a win in Portland, but the Blazers blew them out when these teams met on Saturday.
SG James Harden (27.9 PPG, 7.0 APG, 6.3 RPG, 1.6 SPG) is going to have to do everything in his power to make sure that his team does not lose its third straight game. Harden was good against the Blazers on Saturday, finishing with 33 points and eight rebounds in 36 minutes of action. He did, however, turn the ball over 10 times and it's going to be very hard for his team to win if he is making that many mistakes. Harden can't afford to be lackadaisical in this one and he'll need to make better decisions.
Another guy that the Rockets are counting on to play well is PG Patrick Beverley (9.0 PPG, 1.2 SPG). Beverley will need to play stifling defense on a number of Blazers guards on Wednesday, but he must also find his stroke in this one. Beverley was an embarrassing 0-for-9 from the outside over the past two games and the Rockets need him to start knocking down his open looks. He is a 40.7% shooter from three on the season, so it's likely that he'll start hitting his shots sooner rather than later.
C Dwight Howard (14.3 PPG, 12.0 RPG, 1.5 BPG) must also come to play for Houston. Howard has been a monster inside as of late, averaging 16.5 PPG and 14.5 RPG over the past two games. He had 17 points and 14 boards against Portland on Saturday and he'll need to affect the game on both ends of the floor Wednesday.
The Blazers have been extremely hot as of late and the team is suddenly in the running for a playoff spot in the Western Conference. One reason this team is playing so well is because PG Damian Lillard (24.2 PPG, 7.3 APG, 4.4 RPG) has taken his game to another level. Lillard had 21 points and 10 assists in a win over the Rockets on Saturday and followed it up with 33 points in a win over the Grizzlies on Monday. He is in complete control of the game right now and is making a huge impact despite shooting just 38.5% from the field and 26.2% from the outside over the past five contests. If he can find his stroke then it's scary to think about how good this Blazers team can be.
Another player that is playing at a high level for the Blazers is SG C.J. McCollum (20.8 PPG, 4.3 APG, 1.2 SPG). Over the past five games, McCollum is averaging 21.8 PPG and 2.4 SPG. He had 16 points and four steals against the Rockets on Saturday and he more than held his own against James Harden in that game. He'll need to do that again if the Blazers are going to pick up a big win on Wednesday. 
- Carrie Stroup, Gambling911.com Senior Reporter