Lakers Swept: Could Dwight Howard be Traded to Los Angeles?
Published on:
May/09/2011
Now that the Los Angeles Lakers were swept by the Dallas Mavericks in the Second Round of the 2011 NBA Playoffs, what will happen with Kobe Bryant, coach Phil Jackson and the rest of the gang?
Well, we already know that Jackson is retiring and won't return. 
With an aging and expensive roster (they have the NBA's highest payroll at $91 million), it looks doubtful that the Lakers will have much of an impact next season.  
Kobe Bryant is clearly staying but Pau Gasol may be on his way out.  There are rumors circulating that Dwight Howard could be traded to the Lakers.
Trade speculation involves Lakers center Andrew Bynum heading to the Orlando Magic for Dwight Howard.  These rumors were circulating throughout the regular season as well.  It's a perfect trade scenario in that the two players receive similar salaries.  Both teams made the Playoffs but failed to meet expectations.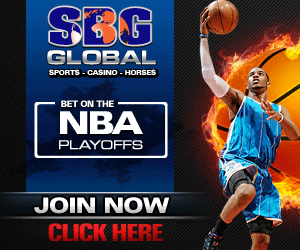 Magic Johnson, the Lakers legendary player and current team Vice President, had this to offer following Sunday's game: 
"Dr. Buss has a lot of work to do," said Johnson. "He's probably going to have to blow this team up after the season if the Lakers lose this series because you have to come back with some fresh faces. You have to pick between the two big men with which one you keep and then you trade the other one.
"The Lakers have two problems.  They're too slow and they have no athletes. This is an athletic league now. When you think about all the teams that are in the playoffs right now, they all can run fast and jump high.
"Sometimes you can be together too long," he continued. "This group has been probably together too long.
Odds to win the 2011 NBA Championship (May 9, 2011) – Subject to change so lock in now.
Atlanta Hawks +5000
Boston Celtics +1250
Chicago Bulls +250
Dallas Mavericks +200
Memphis Grizzlies +1000
Miami Heat EV
Oklahoma City Thunder +1000
- Tyrone Black, Gambling911.com