Huge DFS NBA Prospect DeMarcus Cousins: Odds of Heading to Lakers Longer
Published on:
Jun/23/2015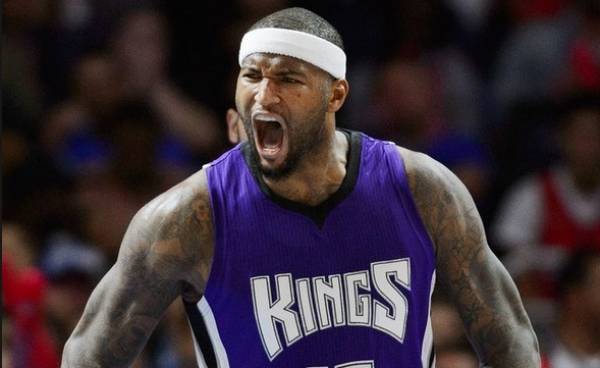 (Gambling911.com Fantasy Sports Wire) - It's doubtful that DeMarcus Cousins will be staying in Sacramento come the new NBA season following a few shots he took via Twitter against head coach George Karl, but one thing is for sure, every Daily Fantasy NBA player will be wanting him on their roster each night his new team takes to the court.  News coming out late Thursday was that Karl could be let go from the Kings organization.
Kings vice president Vlade Divac had previously indicated the team had little interest in trading Cousins, who, on a bad night, would typically score over 50 fantasy points. 
The shot taken was somewhat subtle we suppose, in the form three emojis, one being a snake.
Sacramento was coming in with 100-1 long odds of winning the NBA Championship.  Based on these recent developments, Gambling911.com has Cousins odds of being traded at 6-1 following the news about Karl.  His odds of going to the LA Lakers (if traded) are 1-3.  And the Kobe Bryant – DeMarcus Cousins combo will surely slash the Lakers odds of winning a Championship in 2016 from 60-1, probably by as much as 20 points.  But we will have to wait and see.  Cousins, for all the Kings faults, has remained loyal to Sacramento over the years. – Tyrone Black, Gambling911.com