Heat vs. Bulls Game 4 Betting Line – 2013 NBA Playoffs
Published on:
May/13/2013
Carrie Stroup here with your Heat vs. Bulls Game 4 betting line courtesy of Sportsbook.com, where you can claim your FREE $100 BET here.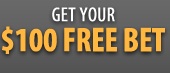 MIAMI HEAT at CHICAGO BULLS
Sportsbook.ag Line & Total: Miami -7.5 & 186.5
The Bulls attempt to tie their Western Conference Semifinal series at two games apiece when they take on the Heat at United Center on Monday night.
Miami went into Chicago in Friday's Game 3 and came away with a 104-94 victory in a game where there was a lot of physical play. Since their shocking Game 1 home loss, the Heat have played great basketball, winning back-to-back games convincingly. Miami has now covered in four of its past five games, but Chicago, on the other hand, is 2-4 ATS in its past six contests and is just 4-6 ATS during the playoffs. The Bulls will likely be without SF Luol Deng (illness) and PG Kirk Hinrich (calf) yet again, as both don't seem to be anywhere near returning to game action. Also, despite rumors about Derrick Rose making a return, the star point guard has said nothing about being available in Game 4 of this series.
The Heat played very well towards the end of Game 3, outscoring the Bulls 34-24 in the fourth quarter. SF LeBron James struggled from the field (6-of-17 FG), but he did finish the game with 25 points (11-of-11 FT), eight rebounds and seven assists in 44 minutes of play. James has 22.7 PPG, 7.7 APG and 7.0 RPG in the series so far. PF Chris Bosh was the Heat's top player on the night, having his best game of the 2013 playoffs. Bosh played 42 minutes and contributed 20 points (8-of-16 FG) and 19 rebounds (5 offensive) while also blocking two shots. His work on the boards helped give his team a 39-37 rebounding advantage for the game. Miami also got a big performance off the bench out of PG Norris Cole, who played 24 minutes in the game and scored 18 points (6-of-7 FG, 3-of-3 threes). SG Dwyane Wade shot the ball only seven times in 36 minutes (5-for-7 FG), finishing the game with 10 points, five assists and four rebounds. Wade may not need to be aggressive in this series, but the Heat will need him to attack somewhere down the road in these playoffs.
The Bulls were right there at the end of the third quarter in Game 3, as the teams were tied 70-70. Somewhere late in the fourth quarter, the Chicago offense became stagnant and the Heat were able to take control of the game. The Bulls' leading scorer in the game was PF Carlos Boozer, who gave his team 21 points (10-of-16 FG) and four rebounds in 29 minutes. C Joakim Noah, however, was the most important player for the Bulls. Noah was all over the court doing whatever was needed of him, tallying 15 points (6-of-12 FG), 11 rebounds, four assists and two blocks. PG Nate Robinson struggled from downtown (1-of-7 threes), but he did play a strong offensive game with 17 points (5-of-13 FG), seven assists and six rebounds in 42 minutes of play. SF Jimmy Butler also scored 17 points (6-of-12 FG) with five boards, three assists and three steals. The Bulls shot just 7-of-22 threes (31.8%) as a team, whereas the Heat shot 8-of-20 (40.0%), but a bigger discrepancy was at the foul line where Miami was 26-of-30 (87%) and Chicago was just 17-of-25 (68%). Chicago is going to need more production from its bench (8 points on 3-of-11 FG on Friday), which went just two deep after the ejection of C Nazr Mohammed for pushing LeBron James.
- Carrie Stroup, Gambling911.com Senior Reporter