Heat vs. Bucks Betting Line
Published on:
Mar/24/2015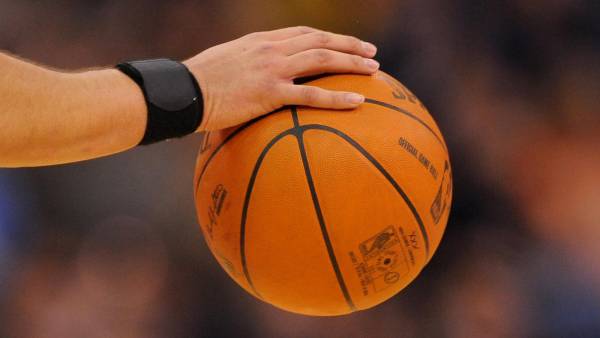 The Heat vs. Bucks betting line was available at Sportsbook.ag. 
MIAMI HEAT (32-37) at MILWAUKEE BUCKS (34-36)
Sportsbook.ag Line: Miami -1.5, Total: 192
The Bucks look to avoid a seventh straight loss when they host the Heat on Tuesday.
The Heat went into Oklahoma City on Sunday and lost 93-75 as 3.5-point road underdogs. Miami had won-and-covered in three straight games before that loss and will look to get back on track against Milwaukee. It is the offense that will need to pick things up, as the team scored just 75 points in the loss to the Thunder and 106+ in each of the previous three victories.
Place your 1st bet, get your 2nd bet free here
The Bucks have now lost six straight games SU and they've covered in just two of their past eight. The struggles have surprisingly been on the defensive end of the floor, as Milwaukee is allowing 117.0 PPG over the past three contests. However, the Bucks have dominated the Heat this season with three win-and-covers in three overall meetings. Over the past three seasons, the Heat are 10-4 SU and 8-6 ATS versus the Bucks. Miami also happens to be 4-2 both SU and ATS when playing in Milwaukee in that time.
Over the past three seasons, the Heat are 16-3 ATS in road games after three consecutive non-conference games. The Bucks, meanwhile, are 11-3 ATS after two or more consecutive losses this season. PFs Chris Bosh (Blood Clot) and Josh McRoberts (Knee) are both out for the season for Miami. SGs O.J. Mayo (Hamstring) and Jared Dudley (Back) are questionable for Milwaukee, which is already without SFs Jabari Parker (Ankle) and Damien Inglis (Foot) for the season.
The Heat have played very well over the past few weeks and SG Dwyane Wade (21.6 PPG, 5.2 APG, 3.6 RPG, 1.3 SPG) has been as good as ever. Wade struggled against the Thunder with just 12 points in 31 minutes, but he's still averaging 24.6 PPG, 4.0 APG and 2.0 SPG on 55.6% shooting over the past five games. Wade has played well against the Bucks this season, averaging 20.0 PPG and 6.0 APG in two games against the team. He'll need to continue to get his defenders off balance to finish at the basket or knock down midrange jumpers in this one.
PG Goran Dragic (16.3 PPG, 4.4 APG, 3.6 RPG, 1.1 SPG) is averaging 17.6 PPG, 6.6 APG, 4.8 RPG and 1.6 SPG over the past five games. Dragic will have to play well on both sides of the ball with Michael Carter-Williams on the opposite end of the floor. The Bucks' guard has the length to give Dragic some issues, so he'll need to take care of the ball and make wise decisions this game.
C Hassan Whiteside (11.2 PPG, 9.8 RPG, 2.5 BPG) had his way with the Bucks inside the first time he saw them, putting up 16 points with 16 rebounds. He'll need to be a factor on the glass and also protect the rim in this game.
SF Luol Deng (14.3 PPG, 4.9 RPG, 2.0 APG) is the x-factor for this Heat team though. Deng had just six points in 28 minutes against Oklahoma City and must be more of a presence offensively on Tuesday.
The Bucks have really struggled recently and PG Michael Carter-Williams (14.9 PPG, 6.9 APG, 5.6 RPG, 1.6 SPG) will need to do a much better job of running this offense. Over the past five games, the Bucks point guard is averaging just 4.8 APG and a miserable 3.0 TOPG. He can't afford to lose the ball that much and he has to start setting up his teammates more effectively.
SF Giannis Antetokounmpo (12.7 PPG, 6.8 RPG, 2.5 APG, 1.1 BPG, 1.0 SPG) has been excellent for Milwaukee though. Over the past five games, the forward is averaging 18.2 PPG, 9.4 RPG, 3.4 APG and 1.4 BPG. He has been nearly impossible to guard when attacking the basket and must use his speed to get by Luol Deng in this one.
SG Khris Middleton (13.1 PPG, 4.5 RPG, 2.2 APG, 1.5 SPG) is averaging 22.0 PPG, 6.5 RPG and 6.5 APG over the past two contests. Middleton will have to score in this game, but his most important task will be slowing down Dwyane Wade. If Wade goes off offensively in this game then it'll be tough for this offensively challenged Bucks team to win, so Middleton must keep him in line.
C Zaza Pachulia (8.0 PPG, 6.7 RPG, 1.0 SPG) is averaging 16.5 PPG, 15.0 RPG, 5.0 APG and 1.5 SPG over the past two contests. Pachulia has been extremely active on the boards and he can't afford to stop now, as he must play well with Whiteside in town.
PF Ersan Ilyasova (10.5 PPG, 4.7 RPG) has a prime opportunity to go off in this game. The Heat are weak at the power forward position and Ilyasova will need to make them pay with his accurate outside shooting (44% 3PT) and ability to score inside.
- Carrie Stroup, Gambling911.com Senior Reporter