Heat-Pacers Game 3 Point Spread Now Has Miami -2
Published on:
May/26/2013
Carrie Stroup here with your Heat-Pacers Game 3 point spread for the 2013 Eastern Conference Finals.  Open an online betting account at Sportsbook.com here and receive a FREE $100 BET.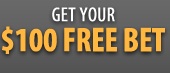 MIAMI HEAT at INDIANA PACERS
Sportsbook.ag Line & Total: Miami -2 & 182.5
The Pacers head back to Bankers Life Fieldhouse Sunday night hoping to go up 2-1 in the Eastern Conference Finals against the defending champion Heat.
Indiana blew a chance to steal Game 1 in Miami, losing on a LeBron James buzzer-beater, but the team wasn't going to let it happen again in Friday's Game 2. The Pacers shot a blistering 50% from the floor (42% threes) and clamped down on defense in the last two minutes of the game, forcing James into two crucial turnovers of a 97-93 victory. Indiana, which is 2-0 ATS in this series, covered in its two home games against Miami in the regular season as part of its 28-19 ATS mark (60%) at Bankers Life Fieldhouse. This includes a perfect 6-0 record (SU and ATS) at home in the playoffs. The Heat are 0-3 ATS in their past three games, but are a strong 33-12 SU and 28-17 ATS (62%) on the road this season. They are a perfect 4-0 (SU and ATS) on the road this postseason, winning these games by 13, 11, 10 and 23 points.
Game 2 was a winnable one for Miami, but unlike Game 1, SF LeBron James just couldn't find a way to close it out. James had some costly turnovers on the final possessions on the Heat's way to a loss, but he did finish with a game-high 36 points (14-of-20 FG), eight rebounds and three steals to go along with his subpar three assists and five turnovers. PF Chris Bosh chipped in 17 points (6-of-14 FG) and five rebounds in the game, while hitting a big three-point shot late in the fourth when it appeared like Miami would pull away and win the game. Outside of James and Bosh, SG Dwyane Wade was the only other player to score in double-figures for the Heat. Wade finished with 14 points (6-of-14 FG), six rebounds and five assists. The Heat are going to need greater contributions from their role players if they are going to steal one of the next two games in Indiana, which they now find themselves desperate to do. The trio of SG Ray Allen, PF Udonis Haslem and SF Shane Battier combined to make 2-of-18 shots in Game 1, and was also off the mark in Game 2, going 2-for-9 from the floor for a combined six points.
The Pacers stole Game 2 on the road after they continued to beat up on the smaller Heat down low, outrebounding them 39-32. C Roy Hibbert dominated his second straight game for the Pacers, this time finishing with a team-best 29 points (10-of-15 FG) and 10 rebounds in 39 minutes of play. Hibbert's hook shot was falling all night and nobody on the Heat was able to disrupt him. The Pacers' other four starters also scored in double-figures. PF David West didn't shoot the ball particularly well (2-of-9 FG), but he did finish with 13 points and seven rebounds while also hitting a clutch right-handed runner in the lane to put the Pacers in position to win with just about two minutes left to play. PG George Hill also played a great game for the Pacers, easily winning his battle with Mario Chalmers on his way to scoring 18 points (6-of-8 FG), five rebounds and three steals in 41 minutes. SF Paul George had it going in the second half for the Pacers. SF Paul George has emerged as a young superstar with his play in this series, averaging 24.5 PPG and 5.5 APG in the two games despite having to match up with LeBron James on more than one occasion. On Friday, George finished with 22 points (9-of-16 FG), six assists and a +17 rating. SG Lance Stephenson shot poorly in Game 2, going 4-for-12 from the floor, but he still finished with 10 points, eight rebounds, five assists, two steals and a +15 rating.
- Carrie Stroup, Gambling911.com Senior Reporter