Hawks vs. Suns Betting Line
Published on:
Mar/13/2015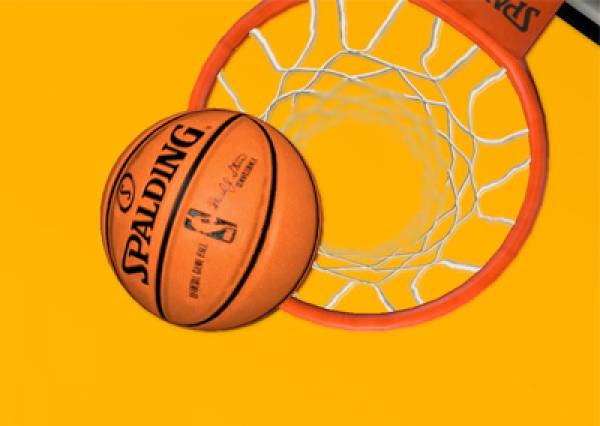 Gambling911.com has your Hawks vs. Suns betting line for Friday night.
ATLANTA HAWKS (50-14) at PHOENIX SUNS (34-32)                       
Sportsbook.ag Line: Atlanta -6.5, Total: 204
The Suns look to stay in the playoff conversation with a home win over the Hawks Friday.
The Hawks are coming off of a really bad defeat, losing 115-102 as 7-point favorites in Denver on Wednesday. Atlanta has now lost both SU and ATS in two of its past three games. The team has played weak competition in those games (Philadelphia, Sacramento, Denver) and must be better moving forward.
Meanwhile, Phoenix beat the Timberwolves 106-97 as 5-point home favorites on Wednesday. Phoenix is 3-2 SU in its past five games and has covered in four of those contests. Each of the Suns' past four games has gone Under the total. The Suns have not played the Hawks since Mar. 24, 2014, when Phoenix won 102-95 as a 2.5-point road favorite. Since 1996, the Suns are 14-3 SU and 12-4 ATS when hosting the Hawks.
Atlanta is 21-6 ATS after having won six or seven of their past eight games this season. The Hawks are also 25-9 ATS when the total is greater than or equal to 200 this season. The Suns are 15-5 ATS in a home game where the total is between 205 and 209.5 points over the past two seasons. PG Dennis Schroder (Ankle) is questionable for the Hawks, who are already without PF Mike Scott (Toe) and SG Thabo Sefolosha (Calf). PG Brandon Knight (Ankle) is expected to miss this game for Phoenix.
The Hawks have been one of the most dominant teams in basketball this season, but they are struggling this past week and will be hungry for a victory in Phoenix. PG Jeff Teague (16.7 PPG, 7.2 APG, 1.7 SPG) struggled against Denver, finishing with just eight points, three assists and three rebounds in 23 minutes of action. Teague is going to be crucial for the Hawks in this game as he's going up against a Suns team that struggles to defend the point guard position. He has been dealing with a thigh injury as of late, which should be the only thing that would prevent him from having a good game on Friday.
SG Kyle Korver (12.6 PPG, 4.2 RPG, 2.6 APG) has been on fire for Atlanta over the past two games, averaging 19.0 PPG in 28.5 MPG. Korver is a lights-out shooter from the outside (50% 3PT) and should get plenty of good looks at the basket against this Suns team.
The real difference between these two teams is going to be in the paint, where PF Paul Millsap (16.8 PPG, 7.9 RPG, 3.0 APG, 1.7 SPG) and C Al Horford (15.3 PPG, 7.5 RPG, 3.3 APG, 1.3 BPG) should be able to use their size to punish the Suns. Millsap is an excellent finisher around the rim and he can also shoot out to the three-point line (35% 3PT). He's very strong inside and has good hands on defense. Horford is one of the better midrange shooters in the league and is capable of filling up the stat sheet. He'll be guarded by a much weaker Alex Len in this game, and Horford will need to use his body to move the Suns' big man inside.
The Suns are fighting for a playoff spot in the Western Conference, and that means they can't afford to lose many games at home. With PG Brandon Knight (17.2 PPG, 5.3 APG, 3.9 RPG, 1.4 SPG) likely out for this game, there will be even more pressure on SG Eric Bledsoe (17.1 PPG, 6.0 APG, 5.4 RPG, 1.7 SPG) to perform at a high level. Bledsoe is an extremely athletic guard and he has the strength and speed to really dominate this Hawks backcourt. Over the past two games, Bledsoe is averaging 18.5 PPG and 6.0 APG. He's going to need to be even more aggressive than that as a scorer with Knight out.
SF T.J. Warren (5.2 PPG, 1.9 RPG) has seen a major increase in minutes for Phoenix lately and he's certainly responded. Over the past two games, Warren is averaging 14.0 PPG in 21.5 MPG. The team needs him to provide instant offense at least until Knight is able to return.
PF Markieff Morris (15.2 PPG, 5.8 RPG, 2.2 APG, 1.2 SPG) is going to have to play very physical basketball against Atlanta. He is going to be undersized compared to Paul Millsap and he'll have to make up for that with toughness. Morris had 24 points in 37 minutes against Minnesota last game and should enter this one with tons of confidence.
C Alex Len (6.4 PPG, 6.5 RPG, 1.5 BPG) struggled against the Timberwolves, finishing with just two points and five boards in 19 minutes of action. He was in foul trouble in that game and must stay on the court to defend Al Horford in this one.
- Carrie Stroup, Gambling911.com Senior Reporter