Hawks vs. Nets Game 5 Betting Line – 2015 NBA Playoffs
Published on:
Apr/27/2015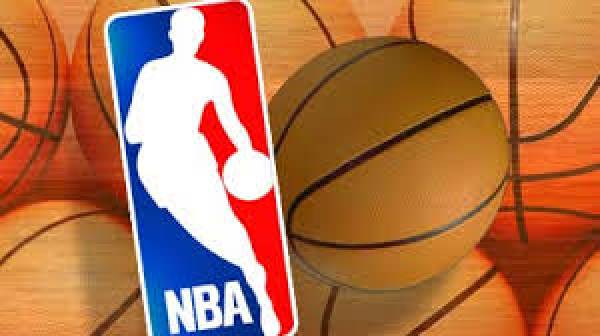 Carrie Stroup here with your Hawks vs. Nets Game 5 betting line for the 2015 NBA Playoffs.

Eastern Conference - First Round – Game 4
Sportsbook.ag Line: Atlanta -5, Total: 197.5
The Nets look to even up the series at 2-2 when they host the Hawks in Game 4 on Monday.
The Hawks have not looked like the team that dominated the Eastern Conference this season, as they lost 91-83 as 3.5-point favorites in Brooklyn in Game 3 and have not shot better than 43% from the field in a single game this series. While the Hawks are 2-1 SU and lead this series, the Nets are 3-0 ATS and have been in every game. Atlanta has also had 14 or more turnovers in two of the three games this series and this is a team that won games thanks to its offensive efficiency in the regular season. It will need to rediscover the type of pass-first game that made it so successful.
Atlanta is 26-13 ATS after playing a road game this season and 24-10 ATS after playing three consecutive games as a favorite as well. Brooklyn, however, is an impressive 10-2 ATS when playing four or less games in 10 days this season. It will also face a Hawks team that is just 1-11 ATS after two straight games where they had 10 or more steals this season.
SG Thabo Sefolosha (Leg) is out for the season for the Hawks and PG Deron Williams (Leg) is questionable but likely to give it a go for the Nets.
The Hawks have not lived up to the hype they generated with their remarkable regular season and a lot of that has to do with the poor play of PG Jeff Teague (15.9 PPG, 7.0 APG, 2.7 APG). Teague is averaging just 15.0 PPG and 5.0 APG in this series and is shooting a miserable 39% from the field and 30% from three. He'll need to find his stroke and start passing the ball better beginning with Game 4.
PF Paul Millsap (16.7 PPG, 7.8 RPG, 3.1 APG, 1.8 SPG) is also struggling from the field, shooting just 40% in the series. Millsap is, however, averaging 10.0 RPG and is doing what he can on the defensive side of the ball. Atlanta just needs to get him some more touches around the rim.
C Al Horford (15.2 PPG, 7.2 RPG, 3.2 APG, 1.3 BPG) will also need to get the ball closer to the basket. Horford is really struggling from midrange in this series and is shooting just 36% from the field in this series. He is being completely outplayed by Brook Lopez and needs to flash the style that made him an All-Star from Game 4 on.
SG Kyle Korver (12.1 PPG, 4.1 RPG, 2.6 APG) really played poorly in Game 3, going 1-for-8 from the field and 0-for-5 from the outside. He had one of the best shooting seasons ever (49% 3PT) and must find his touch on Monday.
The Nets made a statement with a victory at home in Game 3 and C Brook Lopez (17.2 PPG, 7.4 RPG, 1.8 BPG) was excellent in that game. Lopez had 22 points, 13 rebounds and two blocks in 42 minutes of action and his size has really given the Hawks' big men trouble in the paint. The Nets will need to continue to feature Lopez heavily in the post.
SG Joe Johnson (14.4 PPG, 4.8 RPG, 3.7 APG) also played a very good game all-around, finishing with 16 points, 10 rebounds, five assists and two steals in 42 minutes of action. Johnson is shooting just 34% from the field in this series, but he is finding ways to impact the game.
PG Deron Williams (13.0 PPG, 6.6 APG) has hit rock bottom at this point. Williams is averaging just 2.5 PPG over the past two games and is 2-for-15 from the field in those contests. He is, however, averaging 7.0 APG and 8.5 RPG and trying his best despite the issues he's having offensively.
PG Jarrett Jack (12.0 PPG, 4.7 APG) has needed to step up his game with Williams struggling and he is doing just that, averaging 13.7 PPG on 63% shooting from the field and 50% shooting from behind the arc. He is hitting big shots and doing exactly what this team is asking of him off the bench.
- Carrie Stroup, Gambling911.com Senior Reporter