DFS NBA Player Picks, Salaries and Betting Lines – April 1
Published on:
Apr/01/2015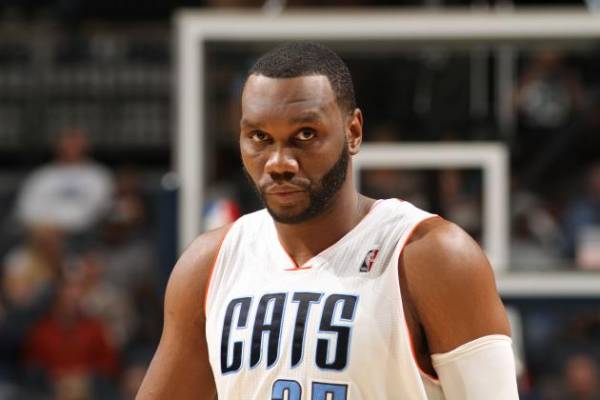 Gambling911.com has your DFS NBA player picks, salaries and betting lines for April 1.  There are plenty of games and value to be had this evening.
Al Jefferson (Charlotte - C) $6.7K – April 1 – Detroit ranks last against opposing centers.  Jefferson made around 45 fantasy points the last time against the Pistons.
Russell Westbrook (Oklahoma City - PG) $12.9K – April 1 – Dallas has struggled against opposing point guards.  Against Dallas last time Westbrook flirted with 60 fantasy points.  That was back on March 16 without Kevin Durant and he'll still be without Durant in this one. 
Brook Lopez (Brooklyn - C) $7.1K - April 1 – Brook Lopez has been on fire of late and is one of the reasons why these Nets have gone 8-2 in their last 10 as they cling on to a Playoffs spot.  His price will be up a bit in the morning but against New York that shouldn't matter.  Back in February he came close to tallying up 50 fantasy points against the Knicks.  Six blocks helped seal the deal and we suspect he will be in that same territory this go around.  
Jonas Valenciunas (Toronto - C) $5.2K - April 1 – For the reason cited above related to Minnesota.  He puled off over 30 fantasy points against the T-Wolves last time facing them. 
DeMar DeRozan (Toronto - SG) $7.4K – April 1 – DeRozan hit nearly 40 fantasy points against Minnesota last time.  This one is on the road making a blowout a little less likely especially considering the last matchup in this series was won by only five points. 
DeMarcus Cousins (Sacramento - C) $10K – April 1 – Keep an eye on Cousins this day.  Houston has struggled against opposing centers of late.
Kemba Walker (Charlotte - PG) $7.2K – April 1 –  He is averaging 38 fantasy points over his last six contests.  He needs slightly less than that to make value. 
Deron Williams (Brooklyn - PG) $5.6K – April 1 –  The Knicks are ranked 19th against opposing point guards and Williams has been playing well of late.  He only needs around 26 fantasy points.  He scored just shy of 20 fantasy points the last time he faced New York playing only 25:51 minutes. 
NBA - Apr 01

 

Apr 01

501

DETROIT

+5-115

o196-110

+195

 

7:05 PM

502

CHARLOTTE

-5-105

u196-110

-235

 

Apr 01

503

PHILADELPHIA

+10½-110

o191½-110

 
 

7:05 PM

504

WASHINGTON

-10½-110

u191½-110

 
 

Apr 01

505

SAN ANTONIO

-10-105

o197-110

 
 

7:05 PM

506

ORLANDO

+10-115

u197-110

 
 

Apr 01

507

INDIANA

+3½-115

o201-110

+160

 

7:35 PM

508

BOSTON

-3½-105

u201-110

-180

 

Apr 01

509

BROOKLYN

-9½-110

o194-110

 
 

7:35 PM

510

NEW YORK

+9½-110

u194-110

 
 

Apr 01

511

CHICAGO

-4½-110

o191½-110

-200

 

8:05 PM

512

MILWAUKEE

+4½-110

u191½-110

+170

 

Apr 01

513

TORONTO

-9½-105

o206-110

 
 

8:05 PM

514

MINNESOTA

+9½-115

u206-110

 
 

Apr 01

515

DALLAS

+2-110

o215-110

+110

 

8:05 PM

516

OKLAHOMA CITY

-2-110

u215-110

-130

 

Apr 01

517

SACRAMENTO

+12½-110

o211½-110

 
 

8:05 PM

518

HOUSTON

-12½-110

u211½-110

 
 

Apr 01

519

DENVER

+5-105

o194½-110

+195

 

9:05 PM

520

UTAH

-5-115

u194½-110

-235

 

Apr 01

521

LA CLIPPERS

+3-110

o208½-110

+120

 

10:05 PM

522

PORTLAND

-3-110

u208½-110

-140

 

Apr 01

523

NEW ORLEANS

-8½-110

o193½-110

-400

 

10:35 PM

524

LA LAKERS

+8½-110

u193½-110

+320
NBA Daily Fantasy Salaries
Atlanta Hawks – Kyle Korver (SG) $4.3K, Demarre Carroll (SF) $5.8K, Paul Millsap (PF) $7.3K, Al Horford (C) $6.4K, Dennis Schroder (PG) $4.6K (March 28)
Boston Celtics - Marcus Smart (PG) $4.5K, Evan Turner (PG) $5.7K, Brandon Bass (PF) $5.2K, Tyler Zeller (C) $4K, Avery Bradley (SG) $5.8K (April 1)
Brooklyn Nets – Joe Johnson (SG) $5.2K, Deron Williams (PG) $5.6K, Bojan Bogdano (SG) $4K, Markel Brown (SG) $3K, Joe Johson (SG) $5.1K, Brook Lopez (C) $7.1K (March 27)
Charlotte Hornets – Gerald Henderson (SG) $5.3K, Michael Kidd-Gilchrist (SF) $5.9K, Al Jefferson (C) $6.7K, Marvin Williams (PF) $4.3K, Kemba Walker (PG) $7.2K (March 28)
Chicago Bulls – Jimmy Butler (SG) $8K, Joakim Noah (C) $6.1K, Mike Dunleavy (SF) $4.2K, Pau Gasol (PF) $8.4K, Aaron Brooks (PG) $5.8K (March 28)
Cleveland Cavaliers – Lebron James (SF) $9.9K, J.R. Smith (SG) $5.3K, Kevin Love (PF) $7K, Timofey Mozgov (C) $4.6K, Kyrie Irving (PG) $7.7K (March 22)
Dallas Mavericks – Monta Ellis (SG) $6.5K, Tyson Chandler (C) $5.3K, Rajon Rondo (PG) $5.9K, Dirk Nowitzki (PF) $5.9K, Dirk Nowitzki (PF) $5.9K, Chandler Parsons (SF) $6.4K (April 1)
Denver Nuggets – R. Foye (SB) $4.8K, Ty Lawson (PG) $7K, $5.2K, Danilo Gallinari (SF) $6.4K, Wilson Chandler (SF) $5.7K, Kenneth Faried (PF) $7.4K, (March 28)
Detroit Pistons – Caron Butler (SF) $3.2K, Reggie Jackson (PG) $8.3K, Andre Drummond (C) $8.6K, Anthony Tolliver (PF) $4K, Kentavious Caldwell (SG) $5.7K (March 29)
Golden State Warriors – Klay Thompson (SG) $7K, Harrison Barnes (SF) $4.6K, Stephen Curry (PG) $9.5K, Andre Iguodala (SF) $4.5K, Andrew Bogut (C) $4.6K (March 31)
Houston Rockets – James Harden (SG) $11.3K, Trevor Ariza (SF) $6.6K, Jason Terry (SG) $3K, Dwight Howard (C) $7.2K, Josh Smith (C)  $7.2K (April 1)
Indiana Pacers- C.J. Miles (SF), $5.1K, George Hill (PG) $7.5K, David West (PF) $5.6K, Roy Hibbert (C) $5.2K, Solomon Hill (SF) $4.4K (April 1)
LA Clippers – Deandre Jordan (C) $8.3K, Matt Barnes (SF) $5.4K, Chris Paul (PG) $9.6K, DeAndre Jordan (C) $8.4K, J.J. Redick (SG) $6.5K, Blake Griffin (PF) $8.6K (April 1)
LA Lakers – Jeremy Lin (PG) $5.5K, Jordan Clarkson (PG) $6K, Wayne Johnson (SF) $4.4K, Ryan Kelly (PF) $4K, Tariq Black (PF) $3.8K (April 1)
Memphis Grizzlies – Tony Allen (SF) $5.3KK, Zach Randolph (PF) $7.3K, Marc Gasol (C) $7.5K, Jeff Green (SF) $5.8K, Mike Conley (PG) $6.3K (March 25)
Miami Heat –Dwyane Wade (SG) $7.6K, Udonis Haslem (PF) $3.5K, Luol Deng (SF) $5.6K, Goran Dragic (PG) $6/8K (March 29)
Milwaukee Bucks – Khris Middleton (SG) $6.6K, Giannis Antetokounmpo (SF) $7.3K, Ersan Ilvasova (PF) $6.7K, Michael Carter-Williams (PG) $6.8K, Zaza Pachulia (C) $5.8K (March 28)
Minnesota Timberwolves – Lorenzo Brown (PG) $3.9K, Andrew Wiggins (SF) $6.6K, Adreian Payne (PF) $3.9K, Justin Hamilton (C) $4.5K, K, Zach Lavine (PG) $5.8K (April 1)
New Orleans Pelicans – Eric Gordon (SG) $5.5K, Tyreke Evans (PG) $7.7K, Omer Asik (C) $5.2K, Quincy Pondexter (SG) $4.3K, Anthony Davis (PF) $11.4K (April 1)
New York Knicks – Langston Galloway (PG) $5.1K, Lou Amundson (PF) $3.7K, Andrea Bargnani (PF) $5.8K, Lance Thomas (SF) $3.5K (March 28)
Oklahoma City Thunder – Russell Westbrook (PG) $12.7K, Enes Kanter (C) $7.5K, Kyle Singler (SF) $3K, Dion Waiiters (SG) $5K, Steven Adams (C) $5.9K (April 1)
Orlando Magic – Tobias Harris (SF) $6.6K, Nikola Vucevic (C) $8K, Victor Oladipo (SG) $7.7K, Elfrid Payton (PG) $7.7K, Andrew Nicholson (PF) $3.3K, D. Dedmon (C) $3K (April 1)  
Philadelphia 76ers – Nerlens Noel (C) $8K, Furkan Aldemir (PF) $3.3K, Jakaar Sampson (PF) $3K, Ish Smith (PG) $6.1K, Jerami Grant (SF) $3K (April 1)
Phoenix Suns –PJ Tucker (SF) $5.5K, Eric Bledsoe (PG) $8.3K, Markieff Morris (PF) $6.4K, Marcus Morris (PF) $5.8K, Alex Len (C) $4.7K (March 27)
Portland Trail Blazers – A. Crabbe (SG) $4.2K, Damian Lillard (PG) $7.8K, Lamarcus Aldridge (PF) $8.7K, Aaron Afflalo (SG) $4.3K, Robin Lopez (C) $4.5K (March 27)
Sacramento Kings – Ben McLemore (SG) $3.6K, Ray McCallum (PG) $4K, O.Casspi (SF) $3.4K, Jason Thompson (PF) $3.6K, Reggie Evans (PF) $3.1K (April 1)
San Antonio Spurs – Dany Green (SG) $5.8K, Kawhi Leonard (SF) $8.1K, Tony Parker (PG) $6K, Tim Duncan (PF) $6.8K, Tiago Splitter (C) $4.5K (April 1)
Toronto Raptors –DeMar DeRozan (SG) $7.8K, Terrence Ross (SF) $3.7K, Terrence Ross (PF) $3.5, Greivis Vasquez (PG) $4.4K, Amir Johnson (PF) $4.5K, Jonas Valenciunas (C) $5.7K (March 27)
Utah Jazz – J. Ingles (SF) $3.2K, Gordon Hayward (SF) $8K, Dante Exum (SG) $3K, Rudy Gobert (C) $8.1K, Derrick Favors (PF) $8.1K (April 1)
Washington Wizards – Paul Pierce (SF) $4.5K John Wall (PG) $8.8K, N. Hilario (PF) $4.6K, Marcin Gortat (C) $6K, Bradley Beal (SG) $5.9K (April 1)
- Tyrone Black, Gambling911.com