DFS NBA Player Picks, Betting Lines – April 8: Tyreke Evans, Anthony Davis
Published on:
Apr/08/2015
Gambling911.com has your DFS NBA player picks and betting lines for Wednesday's extensive game schedule beginning with a Pelicans squad that will be desperate tonight versus a Grizzlies team that is not.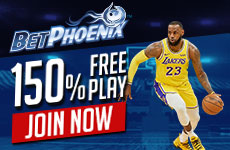 Tyreke Evans – New Orleans PG - $7.9K – Let's face it, the Grizzlies have little else to play for now that they have secured their post season spot whereas New Orleans has everything to play for in a fight to grab that number 8 seed.  Evans played Memphis especially well last time with 26 made baskets to go along with 7 assists, 3 rebounds, 3 steals and 1 block.
Anthony Davis – New Orleans - $11.2K – Though pricey, Davis has the potential to hit over 50 fantasy points this evening.  He made over 45 last time facing the Griz.  He hit 50 fantasy points in his last game against Golden State.  Davis is a player who has little trouble stepping it up when needed.
Omer Asik – New Orleans - $4.8K – His 3 blocks and 2 steals against Memphis last time helped pad his fantasy stats.  But it was also those 11 assists that helped seal the deal.  We anticipate even better defensive numbers and hopefully improved scoring for this matchup.  Asik also enjoyed 10 rebounds the other night against Golden State. 
Bradley Beal – Washington SG - $6K – Philadelphia has allowed the 2nd most fantasy points to opposing shooting guards this season.  Beal easily scored over 30 fantasy points against the 76ers last time facing them.  He hit 30 fantasy points against a solid Memphis team four nights ago and comes into this game with plenty of rest. 
Pau Gasol – Chicago PF - $8.2K – Gasol had little trouble topping the 50 fantasy point mark last time facing a Magic team that gives up the 7th most fantasy points to opposing power forwards.  He'll need to hit 34 to make value here.
Jimmy Butler – Chicago SG - $7.8K – Butler scored 27 baskets the last time he faced Orlando.  He added 6 steals as well.  Just do the math and it's easy to see that a repeat performance will bring Butler well over value.  Butler is having a tough time hitting value in recent games, failing to do so against Detroit the other night and just barely hitting target versus Cleveland the last time he played.
Brook Lopez – Brooklyn C - $8.3K – Ever since March 14, Brooklyn has been on fire.  They had one lameo game the other night versus Atlanta so one would think the Nets have revenge on their mind.  Lopez has been a critical part of the Nets turnaround, scoring 32 baskets the other night against Portland.  He approached 50 fantasy points that evening.  Lopez did have a rare off night against Atlanta.
Michael Carter-Williams – Milwaukee PG - $6.4K – He played well the other night, scoring over 30 fantasy points, but more importantly, versus Cleveland, he managed to cross over the 40 fantasy point mark last time facing the Cavs. 
Live Betting Lines and Odds
Date Time

#

Team

Spread

Total

Money Line

NBA - Apr 08

04/08/2015

701

WASHINGTON WIZARDS

-7½-110

o191½-110

-330

16:05:00

702

PHILADELPHIA 76ERS

+7½-110

u191½-110

+270

04/08/2015

703

CHICAGO BULLS

-8-110

o194-110

-360

16:05:00

704

ORLANDO MAGIC

+8-110

u194-110

+300

04/08/2015

705

TORONTO RAPTORS

-2½-110

o198-110

-145

16:05:00

706

CHARLOTTE HORNETS

+2½-110

u198-110

+125

04/08/2015

707

INDIANA PACERS

-12-110

o191-110

 

16:35:00

708

NEW YORK KNICKS

+12-110

u191-110

 

04/08/2015

709

ATLANTA HAWKS

+5½-110

o203-110

+185

16:35:00

710

BROOKLYN NETS

-5½-110

u203-110

-225

04/08/2015

711

BOSTON CELTICS

-1-110

o200½-110

 

16:05:00

712

DETROIT PISTONS

+1-110

u200½-110

 

04/08/2015

713

CLEVELAND CAVALIERS

-7-110

o197-110

-320

17:05:00

714

MILWAUKEE BUCKS

+7-110

u197-110

+260

04/08/2015

715

NEW ORLEANS PELICANS

+4½-110

o183½-110

+168

17:05:00

716

MEMPHIS GRIZZLIES

-4½-110

u183½-110

-203

04/08/2015

717

HOUSTON ROCKETS

+6½-110

o207-110

+235

17:35:00

718

SAN ANTONIO SPURS

-6½-110

u207-110

-275

04/08/2015

719

SACRAMENTO KINGS

+11-110

o191½-110

 

18:05:00

720

UTAH JAZZ

-11-110

u191½-110

 

04/08/2015

721

LOS ANGELES LAKERS

+12-110

o207½-110

 

18:05:00

722

DENVER NUGGETS

-12-110

u207½-110

 

04/08/2015

723

PHOENIX SUNS

+8½-110

o206½-110

+342

18:35:00

724

DALLAS MAVERICKS

-8½-110

u206½-110

-417

04/08/2015

725

MINNESOTA TIMBERWOLVES

+17-110

o203½-110

 

19:05:00

726

PORTLAND TRAIL BLAZERS

-17-110

u203½-110

 
- Don Shapiro, Gambling911.com