DeMarcus Cousins Insane Fantasy Showing Versus Philadelphia
Published on:
Mar/14/2015
The Sacramento Kings DeMarcus Cousins needs to be considered for every roster whenever he is slated to play.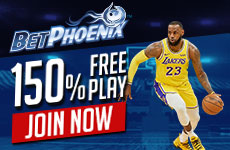 Against the Philadelphia 76ers Friday night, Cousins racked up an amazing 75 plus fantasy points.
Cousins matched his season high of 39 points and added a career-high 24 rebounds for Sacramento. The Kings dropped to 22-42, guaranteeing their ninth straight losing season.
And the Sacramento center was not the only member of the Kings squad who made value Friday night. Rudy Gay (SF) priced at $7.2K added another 24 baskets, 4 rebounds and 3 assists along with 1 block.
Upcoming Games:
vs. Washington: DeMarcus Cousins went well over value the last time he faced the Wizards while Rudy Gay did the same, enjoying over 35 fantasy points.  Despite the back-to-back, Washington has had its issues of late and the Kings will need to continue relying heavily on Cousins and Gay.
vs. the Clippers - Gay should offer great value.  LA ranks 29th against small forwards this season. 
vs. Charlotte - Cousins did manage to make value last time he faced the Hornets but he probably shouldnt be the first consideration on this day unless value is limited elsewhere.
- Mary Montgomery, Gambling911.com