Alabama Crimson Tide Odds to Win 2023 NCAA Men's College Basketball Championship: 7 Straight Covers
Published on:
Jan/23/2023
(January 23, 2023) - With just two straight up losses, the Alabama Crimson Tide have managed to cover the spread in their last seven games.  Their odds of winning the 2023 NCAA Men's College Basketball Championship were set at +1000 or 10-1 for a potential payout of $1000 on every $100 bet.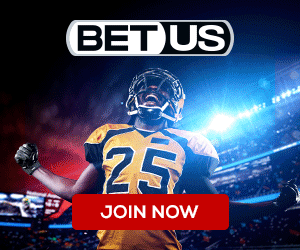 The Tide accomplished their latest feat with a January 21 wipeout 85-64 victory over a decent enough Missouri team.
Noah Clowney and Mark Sears each scored 17 points with Clowney also having 14 rebounds, and Sears finished with eight rebounds and three steals.
Freshman Brandon Miller added 15 points and eight rebounds, and reserve Jahvon Quinterly scored 13 points.
"Give our guys a lot of credit because I thought we played hard for the majority of the game," Alabama coach Nate Oats said. "We took care of the ball, a big point of emphasis coming in. Missouri's No. 1 in the country in turnover rate on defense."
Oats heaped praise upon Clowney.
"Probably his best numbers at 17 and 14," Oats said about Clowney. "He's had some pretty good games though. He's obviously shot 3s for us at a high clip before. He's played really well for us. There's a reason he's been playing as many minutes as he's been playing this year."
Alabama was next set to face a struggling Mississippi State squad.
Odds to Make the Final Four - 2023
Rot     To Reach Final Four     Moneyline
101     Gonzaga         +550
102     Kentucky         +850
103     North Carolina         +850
104     Houston         +125
105     Baylor         +650
106     Kansas         +250
107     UCLA         +285
108     Duke         +700
109     Arkansas         +850
110     Texas         +500
111     Arizona         +500
112     Creighton         +1000
113     Tennessee         +300
114     Michigan         +3300
115     Illinois         +1200
116     Villanova         +3300
117     Indiana         +1200
118     Virginia         +500
119     Texas Tech         +2200
120     Florida         +3300
121     San Diego State         +1400
122     TCU         +650
123     Oregon         +3300
124     Alabama         +250
125     Purdue         +250
126     Connecticut         +450
127     Auburn         +1800
128     Memphis         +2200
129     Michigan State         +1800
130     Ohio State         +1200
131     Miami FL         +1800
132     Dayton         +3300
133     Butler         +8000
134     Louisville         +10000
135     Florida State         +10000
136     Wisconsin         +2500
137     Oklahoma         +2500
138     Syracuse         +6600
139     Providence         +2500
140     St. Louis         +3300
141     Xavier         +650
142     Wyoming         +8000
143     Colorado         +8000
144     St. Bonaventure         +10000
145     UAB         +5000
146     Wake Forest         +6600
147     Arizona State         +3300
148     Missouri         +2000
149     Cincinnati         +10000
150     Utah State         +3300
151     Wichita State         +10000
152     Vanderbilt         +10000
153     Belmont         +10000
154     Tulane         +10000
155     Washington State         +10000
156     Washington         +10000
159     Georgia Tech         +10000
161     Georgia         +10000
162     Stanford         +10000
163     South Carolina         +8000
164     Pittsburgh         +10000
165     Oregon State         +10000
166     Nebraska         +10000
167     Murray State         +10000
168     New Mexico State         +12500
169     California         +12500
170     Boston College         +12500
Odds to Win 2023 NCAA Men's College Basketball Championship
Rot     Odds to Win 2023 NCAA Mens Basketball Championship     Moneyline
101     Houston         +650
102     Texas         +2000
103     Kentucky         +4000
104     Baylor         +3000
105     Arizona         +1400
106     Gonzaga         +2200
107     Connecticut         +2000
108     Purdue         +1100
109     North Carolina         +3300
110     Virginia         +2500
111     Duke         +5000
112     UCLA         +1200
113     Creighton         +3300
114     Indiana         +8000
115     Kansas         +1200
116     Arkansas         +5000
117     Tennessee         +1600
118     Alabama         +1000
119     Illinois         +5000
120     Michigan State         +6600
121     San Diego State         +6600
122     Texas Tech         +20000
123     Maryland         +10000
124     Auburn         +8000
125     Michigan         +20000
126     Oregon         +15000
127     TCU         +4000
128     Miami Florida         +7000
129     Iowa         +10000
130     Xavier         +3300
131     Florida         +15000
132     Ohio State         +5000
133     USC         +15000
134     Dayton         +20000
135     Saint Louis         +50000
136     Wisconsin         +10000
137     Syracuse         +25000
138     Saint Marys CA         +5000
139     Memphis         +10000
140     Virginia Tech         +10000
141     Villanova         +12500
142     Notre Dame         +25000
143     Iowa State         +3300
144     Oklahoma State         +10000
145     Texas A&M         +20000
146     Wake Forest         +25000
147     Marquette         +5000
148     Kansas State         +4000
149     Oklahoma         +15000
150     Wyoming         +25000
151     Florida State         +50000
152     Colorado State         +50000
153     Providence         +8000
156     St. Bonaventure         +50000
157     Loyola Chicago         +50000
158     Ole Miss         +50000
159     Boise State         +25000
161     Rutgers         +8000
Bet Here
- Don Shapiro, Gambling911.com