Celtics vs. Knicks Point Spread – 2013 NBA Playoffs
Published on:
Apr/19/2013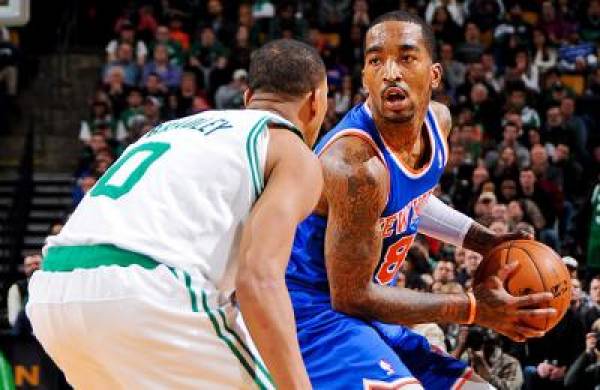 Carrie Stroup here with your Celtics vs. Knicks point spread, courtesy of Sportsbook.com where you can claim your FREE $100 BET here.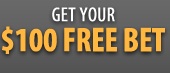 Sportsbook.ag Line & Total: New York -6.5 & 191
The NBA playoffs tip off Saturday afternoon with the Celtics visiting a Knicks team that is now the higher-seeded team in this rivalry.
New York is no stranger to playing Boston in the first round of the NBA playoffs. Two years ago, the Celtics embarrassed the Knicks with a first round sweep, but this year things should be a lot different. New York has won three straight games in this season series, including two straight blowouts last month, 100-85 in Boston on March 26 and a 108-89 home win on March 31. PF Kevin Garnett wasn't playing in these past two lopsided outcomes, and his ankle is still a question mark for Boston. SF Paul Pierce has also missed time in April with an ankle injury, but he is probable to suit up on Saturday. The Knicks will still be without PF Amar'e Stoudemire (knee), but SF Carmelo Anthony (shoulder), C Tyson Chandler (neck) and PF Kenyon Martin (ankle) are all expected to return to the court on Saturday. This will help New York handle both Garnett and PF Jeff Green inside. The Knicks have been on fire going into the playoffs with a 16-2 SU record (15-3 ATS) and 10 straight home wins (9-1 ATS) to improve their record at Madison Square Garden to 31-10 SU (25-16 ATS) this season. Boston is just 5-11 SU (6-10 ATS) in its past 16 games overall, and 14-27 SU (15-24-2 ATS) on the road this season.
Scroll Down for More...
The Celtics' last regular-season home game was canceled after the tragedy that occurred at the Boston Marathon on Sunday, but they'll be well rested, having played just one game in six days leading up to the postseason. Boston is going to come out with a ton of energy and this playoff-tested team is going to compete every second they are on the floor. SF Paul Pierce (18.6 PPG, 6.3 RPG) is coming into the game after a regular season in which he averaged 21.3 PPG, 7.5 RPG and 4.8 APG in four games against New York. His matchup with Carmelo Anthony will be the most important in the series. PF Kevin Garnett (14.8 PPG, 7.8 RPG), who missed 10 of the last 13 games for Boston, played against Orlando on Saturday and put up 14 points and nine rebounds in just 19 minutes of play. Garnett's ankle didn't look to be bothering him as he finished the game 7-for-8 from the field. He averaged a double-double versus the Knicks this season with 13.5 PPG and 11.0 RPG in two meetings. Outside of Pierce and Garnett, the Celtics will need their role players to step it up if they are going to make noise in this years playoffs. SG Jason Terry (10.1 PPG on 43% FG) has struggled all season, and is questionable with a knee injury, but the Celtics need a big series from him. Terry was awful in the season series with 5.5 PPG on 32% FG, but he will be playing in his ninth straight postseason where he's averaged 16.9 PPG (39.4% threes) and 3.5 APG in 87 playoff games. PF Jeff Green (12.8 PPG, 3.9 RPG) will also need to make an impact offensively as well. He's averaged 17.0 PPG and 6.7 RPG in his past three games, and has been tremendous against New York this season with 17.8 PPG (56% FG) and 6.5 RPG in the four meetings.
The Knicks had a very successful regular season, winning 54 games on their way to securing the Atlantic Division title and the Eastern Conference's No. 2 seed. SF Carmelo Anthony (28.7 PPG, 6.9 RPG) led the NBA in scoring thanks to 15 straight 20-point games to end the season. He averaged a ridiculous 36.9 PPG (54% FG) and 9.9 RPG in April, and although he shot poorly versus Boston this season (35% FG), he still managed 25.3 PPG and 7.5 RPG in the four meetings. SG J.R. Smith (18.1 PPG, 5.3 RPG) is likely to win the NBA's sixth man of the year award after scoring 14+ points in each of his final 19 games. Smith averaged 22.0 PPG on 48% FG (40% threes) in April, and poured in 20.0 PPG and 7.0 RPG in the four contests against Boston. C Tyson Chandler (10.4 PPG, 10.7 RPG) is coming back from a bulging disc in his neck, and he will really need to play some great defense on Garnett if the Knicks are going to advance in this series. The 7-footer has 9.0 PPG and a hefty 12.5 RPG in two games versus the Celtics this season. PG Raymond Felton (13.9 PPG, 5.5 APG) will have to be better against the Boston defense, as he averaged a mere 3.5 APG in 31.5 MPG against the C's this season to go along with 12.0 PPG on 56% shooting against them.
- Carrie Stroup, Gambling911.com Senior Reporter