Doc Rivers' worlds will collide Wednesday at Staples Center when his Los Angeles Clippers host the Boston Celtics.  The Clippers were coming in as a -1 point favorite after Boston opened -4.
ESPN.com notes that, considering all the injuries the Clippers (23-23) have experienced, from Blake Griffin to DeAndre Jordan, Danilo Gallinari, Austin Rivers and Patrick Beverley, possessing a .500 record has earned Rivers rave reviews.
"Those little things we keep reiterating to our guys is that you can still win games no matter what the score is, (or) how far you're down," Rivers told the Los Angeles Times. "We were down (12) the other night and we just keep coming. So, I think that's been the difference. We don't get down when we get down."
The Celtics' recent stumbles - losing three straight games - appear to have started after a victory at London on Jan. 11 against the Philadelphia 76ers with ESPN.com noting that "their  body clocks still seem to be out of whack".
Below are all your NBA odds this evening.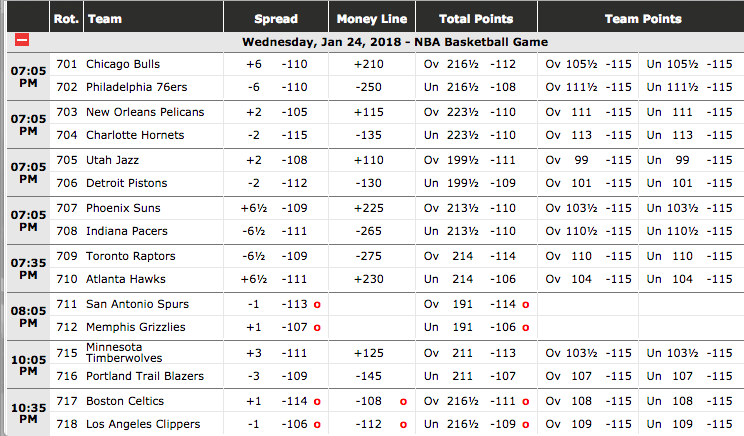 - Tyrone Black