Bulls vs. Bucks Betting Line
Published on:
Apr/01/2015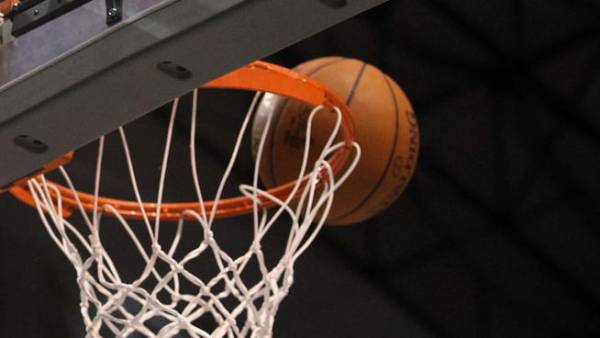 Carrie Stroup here with your Bulls vs. Bucks betting line courtesy of Sportsbook Line (Subject to change): Chicago -5.5, Total: 191.5
The Bulls look to earn a fourth straight victory when they face a struggling Bucks team in Milwaukee Wednesday.
The Bulls hosted the Knicks last game and won 118-80 as 18-point home favorites. Chicago has been playing extremely well as of late, winning-and-covering in three straight games and five of its past six. The team is making it extremely difficult on its opponents to score, allowing just 89.7 PPG over the past three contests.
The Bucks have not been good defensively, allowing 104.5 PPG over the past two games. They lost 101-88 as 9.5-point underdogs in Atlanta last game and will need to start getting some stops on the defensive end. The team also must start to score because they have only hit triple-digits in scoring in one of the past five games.
The Bulls have been dominant against the Bucks when playing in Milwaukee over the years, winning nine straight games SU and covering in seven of those contests. Chicago has also won-and-covered in six straight games versus Milwaukee overall. Milwaukee is 12-3 ATS after two or more consecutive losses this season and just 8-17 ATS in the second half of the season this year.
SF Doug McDermott (Back) is questionable for the Bulls, who are without PG Derrick Rose (Knee) for the next couple of games. SF Jared Dudley (Back) is questionable for Milwaukee, which is without both SF Jabari Parker (Ankle) and SF Damien Inglis (Foot) for the season.
The Bulls have been playing very well recently and PF Nikola Mirotic (10.0 PPG, 5.0 RPG) has emerged as a serious offensive weapon for this team. Over the past five games, Mirotic is averaging 20.8 PPG, 6.4 RPG, 2.2 APG and 1.2 BPG in 28.4 MPG. He'll need to continue to play well moving forward and his combination of size and skill could give the Bucks some problems.
Due to two convincing victories in the past two games, C Joakim Noah (7.5 PPG, 9.8 RPG, 4.7 APG, 1.2 BPG) has played just 25.5 MPG and gotten some much needed rest. It should allow his knee to get a bit healthier and the team will need him to play at a high level moving forward.
PF Pau Gasol (18.6 PPG, 11.8 RPG,2.8 APG, 1.9 BPG) had 19 points, 12 rebounds and four assists against the Knicks and played just 28 minutes. Gasol has dominated Milwaukee this season, averaging 27.7 PPG and 14.0 RPG over the past three contests.
SG Jimmy Butler (20.2 PPG, 5.9 RPG, 3.2 APG, 1.7 SPG) has played well since returning from his elbow injury, averaging 20.0 PPG in the three games he's been back. Butler had 18 points, five steals, four assists and three rebounds in 26 minutes against the Knicks. The Bulls missed his ability to play on both ends and he'll need to be at his best against Milwaukee.
The Bucks have been struggling lately and a major part of that is the poor play of PG Michael Carter-Williams (14.3 PPG, 6.8 APG, 5.4 RPG, 1.6 SPG). Carter-Williams is averaging just 9.6 PPG and 5.0 APG in 26.4 MPG over the past five games. He has turned the ball over a miserable 21 times in those games and is not playing big enough minutes to cough the ball up that much. He must start taking better care of the basketball but as long as he is failing to knock down jumpers, he will struggle to be a productive player in this offense.
With the point guard struggling, SF Giannis Antetokounmpo (12.8 PPG, 6.8 RPG, 2.5 APG, 1.1 BPG, 1.0 SPG) has been handling the basketball more. He had 18 points, six boards and four assists in the loss to Atlanta last game, and he is shooting 63% from the field over the past five contests. The forward is one of the only bright spots for the Bucks recently and he'll need to use his length to his advantage against Chicago. He is struggling against the team this season though, averaging just 9.3 PPG and 6.3 RPG in 28.0 MPG in three games.
SG Khris Middleton (13.1 PPG, 4.4 RPG, 2.2 APG, 1.5 SPG) has lost his outside shot recently, shooting just 24% from three over the past five games. He is this team's most consistent perimeter shooter (42% 3PT) and will need to get back on track Wednesday.
PF Ersan Ilyasova (11.1 PPG, 4.9 RPG) is averaging 17.4 PPG and 7.0 RPG over the past five games, but he's put up just 10.0 PPG and 6.0 RPG over the past two. Ilyasova was really helping this team offensively when he was knocking down shots and he'll need to get it going in this one as well.
- Carrie Stroup, Gambling911.com Senior Reporter