Bucks vs. Kings, Cavs vs. Pacers Betting Odds – February 1
Published on:
Feb/01/2016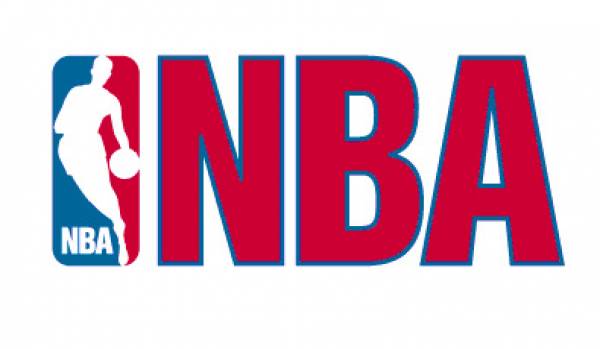 Carrie Stroup here with your Bucks vs. Kings and Cavs vs. Pacers betting odds for Monday night.
MILWAUKEE BUCKS (20-29) at SACRAMENTO KINGS (20-27)
Sacramento -4, Total: 214
The Kings will be looking to prevent a five-game losing streak when they host the Bucks on Monday.
Both the Bucks and the Kings are really struggling entering Monday night's meeting in Sacramento.
Milwaukee lost 107-103 as a one-point home favorite against Miami on Friday night and has now lost two straight games and four of the past five both SU and ATS. The Bucks are not playing well offensively, averaging just 98.0 PPG over the past five contests. They will need to start putting up more points or they'll continue to struggle in a league with a ton of talented offensive teams.
The Kings, meanwhile, have been even worse defensively than the Bucks have been offensively. Sacramento has lost four straight games and the team allowed 119.0 PPG over the course of the losing streak. If the Kings do not turn things around on that end of the floor then they will take themselves out of contention for the eighth seed in the Western Conference.
These two teams met in Milwaukee on Nov. 25 and the Kings won that game 129-118 as 4.5-point road underdogs. Sacramento improved to 3-2 SU and 4-1 ATS versus Milwaukee over the past three seasons with that win-and-cover.
One thing that bodes well for the Bucks in this game is the fact that the team is 40-29 ATS versus teams averaging 53 or more RPG on the year over the past three seasons.
SG O.J. Mayo (Hamstring) and PF John Henson (Back) are expected to miss this game for the Bucks, who are already without PG Greivis Vasquez (Ankle) for the next couple of months. For the Kings, C DeMarcus Cousins (Ankle), SG Ben McLemore (Wrist) and SG Marco Belinelli (Stomach) are all listed as questionable.
The Bucks have lost two straight games and will now be looking to get back into the win column against a struggling Kings team. One guy that will be relied on heavily in this one is C Greg Monroe (16.4 PPG, 9.6 RPG, 2.3 APG). Monroe has played extremely well for Milwaukee recently and is averaging 21.8 PPG, 8.6 RPG and 1.2 BPG over the past five games. The Kings could be playing this one without DeMarcus Cousins and if that's the case then Monroe will really need to dominate for the Bucks. Either way the team needs him to come through with a big offensive performance and that should not be too difficult considering the way the Kings play defense.
Another guy that should excel against this Kings team is SG Khris Middleton (17.7 PPG, 4.0 APG, 3.7 RPG, 1.2 SPG). Middleton had just nine points against the Heat on Friday, but he has been scoring the ball effectively for Milwaukee all season. Sacramento does not guard opposing wing players very well and Middleton's blend of length and skill should allow him to get plenty of good looks at the basket on Monday.
The Kings have lost four straight games and things are not likely to get much better if C DeMarcus Cousins (27.0 PPG, 11.3 RPG, 2.8 APG, 1.4 BPG, 1.3 SPG) has to miss any time. Cousins is averaging 32.8 PPG, 10.8 RPG, 3.4 APG and 1.8 BPG over the past five games. He is one of the only players on this Sacramento team that is capable of creating his own shot and the team does not play good enough defense to make up for his lack of scoring.
PG Rajon Rondo (11.8 PPG, 11.8 APG, 6.5 RPG, 1.7 SPG) is going to need to be a bit more aggressive as a scorer if Cousins does miss time. Rondo has played very well for Sacramento over the past five games, averaging 13.0 PPG, 12.8 APG and 7.4 RPG over that span. Rondo is shooting 40% from the outside in those games and has shown a lot more confidence recently. He is quicker than the Bucks' guards and would be wise to attack the rim more often in this game.
SF Rudy Gay (18.0 PPG, 6.9 RPG) will also need to play well for Sacramento in this one. Gay is a very good scorer and will have even more of a green light to shoot if Cousins is out in this one. Gay had 21 points and seven rebounds in 38 minutes against the Grizzlies on Saturday. He also happened to have scored 36 points the last time he faced this Bucks team.
CLEVELAND CAVALIERS (34-12) at INDIANA PACERS (25-22)
Cleveland -5, Total: 210
The Cavaliers will be going for their fifth straight win when they head to Indiana and face the Pacers on Monday.
Cleveland has been playing very well since making a coaching change and the team has now won four straight games. The Cavaliers have also covered in the past three contests. The most recent game was a meeting with the Spurs in Cleveland and they won that one 117-103 as 1.5-point home underdogs. One thing  CoachTyronn Lue wanted to do with his team is pick up the pace and it's been working. Cleveland is averaging 115.0 PPG over the past four contests and will be looking to continue scoring at a high clip moving forward.
The Pacers, meanwhile, have been playing pretty well too. Indiana is coming off of back-to-back home wins over Atlanta and Denver. Indiana covered against the Hawks on Thursday, but was unable to cover against Denver on Saturday.
These two teams have met just once this season and Cleveland won that game 101-97 as an eight-point home favorite. The Pacers are 4-0 both SU and ATS when hosting the Cavaliers over the past three seasons.
One trend that stands out when looking into this game is the fact that Indiana is 8-23 ATS after failing to cover in six or seven of its past eight over the past three seasons.
The Cavaliers are looking like contenders once again and SF LeBron James (24.9 PPG, 7.1 RPG, 6.4 APG, 1.4 SPG) is a huge reason for that. Over the past five contests, James is averaging 24.2 PPG, 8.4 APG and 6.8 RPG in 35.8 MPG. He is attacking the basket more and has been extremely efficient, shooting 55.4% from the field. This will be a tough one for James with Paul George being on the opposing team. James will need to be locked in on both ends of the floor or Cleveland could lose this one.
Another guy that has played extremely well for the Cavaliers is PF Kevin Love (16.1 PPG, 10.7 RPG,). Love was excellent in the win over the Spurs on Saturday, finishing with 21 points and 11 rebounds on 8-for-13 shooting from the field. He is averaging 23.7 PPG over the past three contests and if he can continue to score like this then the Cavaliers might just be destined to make the NBA Finals once again.
PG Kyrie Irving (16.4 PPG) has also joined in on the fun for Cleveland, averaging 24.5 PPG over the past two contests. He has an excellent opportunity to go off against an Indiana team that is a bit banged up at the guard spot.
The Pacers will be going for their third straight win on Monday and this game against the Cavaliers is a chance to make a statement in the Eastern Conference. SF Paul George (23.5 PPG, 7.1 RPG, 3.9 APG, 1.9 SPG) is going to need to have an unbelievable game if the Pacers are going to win this one. He has struggled over the past two games, averaging just 15.0 PPG. He did have 32 points, 11 rebounds and six assists in 39 minutes the last time these teams met. If he can hold his own against LeBron James then the Pacers could just keep this one close.
One player that has been huge for the Pacers is SG Monta Ellis (14.3 PPG, 5.0 APG, 3.0 RPG, 1.8 SPG). Ellis has made up for the lack of scoring from George, averaging 28.5 PPG, 7.0 RPG, 6.0 APG and 4.0 SPG over the past two contests. He has been on fire offensively and is getting into passing lanes on the defensive end.
C Myles Turner (9.3 PPG, 4.3 RPG, 1.4 BPG) has also been a revelation for Indiana. The rookie is averaging 17.2 PPG, 7.0 RPG and 2.6 BPG over the past five contests and has earned himself a major role on this team moving forward. He can hit the midrange jumper and is taking a lot of pressure off of the Pacers' wing players.
- Carrie Stroup, Gambling911.com Senior Reporter