Betting on the 2011 NCAA Tournament: Tennessee vs. Michigan Line, Hampton vs. Duke, More
Published on:
Mar/14/2011
Betting on the 2011 NCAA Tournament for the first round of games Friday March 18 from Charlotte, North Carolina we have Tennessee vs. Michigan and a line of EVEN.  There was also Long Island as the +18 underdog vs. North Carolina, Georgia +5.5 vs. Washington and Hampton +22.5 vs. Duke, all courtesy of SBG Global.  Be sure to claim your FREE CASH BONUS at SBG Global.  You know what to do:  Use bonus code:  GAMBLING911
When betting on the 2011 NCAA Tournament, note that Tennessee vs. Michigan will provide one of the closest matchups from the oddsmakers standpoint, yet Gambling911.com noted early on that Michigan – not Tennessee – should have been made the -1.5 to -2 point favorite in this game. 
Since 1997, Tennessee is just 4-12 Against The Spread in First Round Tournament games.  
John Pennington of MrSEC.com noted that "Tennessee's NCAA Tournament case was an interesting one.  From a scheduling and RPI standpoint, the Vols deserved the #9 seed they were awarded yesterday.  But from an eye test or win/loss standpoint, UT is lucky to be dancing".   He points out that Tennessee finished just 1-6 in their last seven games against Top 100 opponents.
Gambling911.com was pretty close with the Georgia vs. Washington line prediction, but this one just cries "Underdog".  We had Washington being listed anywhere from a -3 to -5 point favorite and the oddsmakers went and made them a -5.5 fav.  Something tells us Georgia covers but loses by 5 points here. 
As for Long Island vs. North Carolina, the oddsmakers did not create as big an overlay as we originally thought.  Gambling911.com felt the line in this game should be set at North Carolina -15 tops, but felt the oddsmakers would push this one over -20.  Instead, they have North Carolina as a -18 favorite.  We still believe Long Island should cover.  This is evident in that the line could have been set as low as -12.  It's not necessarily a game we will jump all over, however.  The Tar Heels are good and will win this game outright.  We just don't think they will cover.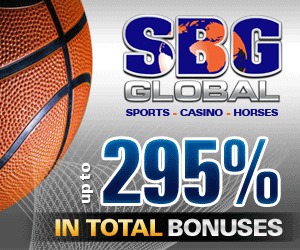 Fri, 18 Mar 2011 NCAA TOURNAMENT - FIRST ROUND @ Time Warner Cable Arena - Charlotte, NC 07:20 PM
Long Island +18 (-110) North Carolina -18 (-110)  Bet It Here
NCAA TOURNAMENT - FIRST ROUND @ Time Warner Cable Arena - Charlotte, NC 09:50 PM
Georgia +5½ (-110) NA +185 Washington -5½ (-110) -225 Bet It Here
NCAA TOURNAMENT - FIRST ROUND @ Time Warner Cable Arena - Charlotte, NC 03:15 PM
Hampton +22½ (-110) Duke -22½ (-110) Bet It Here
NCAA TOURNAMENT - FIRST ROUND @ Time Warner Cable Arena - Charlotte, NC 12:45 PM
Tennessee -1 (-110) -120 Michigan +1 (-110) EV Bet It Here
- Don Shapiro, Gambling911.com