Arizona vs. Oregon Point Spread at Wildcats -3
Published on:
Mar/07/2014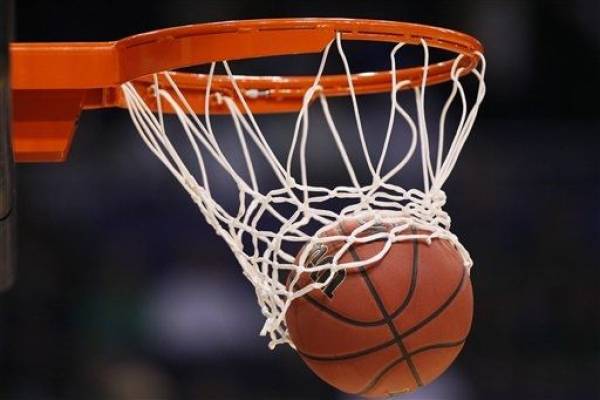 The Arizona vs. Oregon point spread for Saturday's games had the Wildcats as a -3 favorite. You can bet most of Saturday's College Basketball games LIVE IN-PLAY at AceSportsbook.com here.
Oregon is 3-0 Against The Spread versus Arizona over the last 3 seasons.
Oregon as an underdog is 5-1 Against The Spread so far this season.  They have excelled in March games over the last three years going 11-3 ATS.
Arizona (28-2, 15-2) secured its first league title in three seasons.
"We want to finish this season out as strong as possible," said leading scorer Nick Johnson. 
Check out all of Saturday's College Basketball odds below.
12:00 PM

513

Southern Methodist

 
 

+3½

-110

o

 
 
 
 
 
 

 

514

Memphis

 
 

-3½

-110

o

 
 
 
 
 
 

 

 

12:00 PM

515

Kentucky

 
 

+9

-115

o

 
 
 
 
 
 

 

516

Florida

 
 

-9

-105

o

 
 
 
 
 
 

 

 

12:00 PM

517

Cincinnati

 
 

-8

-110

o

 
 
 
 
 
 

 

518

Rutgers

 
 

+8

-110

o

 
 
 
 
 
 

 

 

12:00 PM

523

Kansas

 
 

-5

-110

o

 
 
 
 
 
 

 

524

West Virginia

 
 

+5

-110

o

 
 
 
 
 
 

 

 

12:00 PM

525

St. Johns

 
 

+3

-110

o

 
 
 
 
 
 

 

526

Marquette

 
 

-3

-110

o

 
 
 
 
 
 

 

 

12:00 PM

533

Ohio

 
 

-1½

-110

o

 
 
 
 
 
 

 

534

Miami (OH)

 
 

+1½

-110

o

 
 
 
 
 
 

 

 

12:00 PM

677

Rider

 
 

+8½

-105

o

 
 
 
 
 
 

 

678

Iona

 
 

-8½

-115

o

 
 
 
 
 
 

 

 

12:00 PM

691

New Hampshire

 
 

+18

-110

o

 
 
 
 
 
 

 

692

Vermont

 
 

-18

-110

o

 
 
 
 
 
 

 

 

12:00 PM

703

Mount St Marys

 
 

+8

-110

o

 
 
 
 
 
 

 

704

Wagner

 
 

-8

-110

o

 
 
 
 
 
 

 

 

01:45 PM

527

Baylor

 
 

+3½

-110

o

 
 
 
 
 
 

 

528

Kansas State

 
 

-3½

-110

o

 
 
 
 
 
 

 

 

01:45 PM

529

Vanderbilt

 
 

+6½

-110

o

 
 
 
 
 
 

 

530

Mississippi

 
 

-6½

-110

o

 
 
 
 
 
 

 

 

02:00 PM

535

Eastern Michigan

 
 

+5½

-110

o

 
 
 
 
 
 

 

536

Toledo

 
 

-5½

-110

o

 
 
 
 
 
 

 

 

02:00 PM

537

Virginia Tech

 
 

+7

-110

o

 
 
 
 
 
 

 

538

Georgia Tech

 
 

-7

-110

o

 
 
 
 
 
 

 

 

02:00 PM

539

Georgetown

 
 

+10

-110

o

 
 
 
 
 
 

 

540

Villanova

 
 

-10

-110

o

 
 
 
 
 
 

 

 

02:00 PM

541

Temple

 
 

+3½

-110

o

 
 
 
 
 
 

 

542

South Florida

 
 

-3½

-110

o

 
 
 
 
 
 

 

 

02:00 PM

543

Wake Forest

 
 

+7½

-110

o

 
 
 
 
 
 

 

544

Miami (FL)

 
 

-7½

-110

o

 
 
 
 
 
 

 

 

02:00 PM

545

Connecticut

 
 

+9

-110

o

 
 
 
 
 
 

 

546

Louisville

 
 

-9

-110

o

 
 
 
 
 
 

 

 

02:00 PM

547

Oklahoma State

 
 

+3½

-110

o

 
 
 
 
 
 

 

548

Iowa State

 
 

-3½

-110

o

 
 
 
 
 
 

 

 

02:00 PM

549

Boise State

 
 

-7½

-110

o

 
 
 
 
 
 

 

550

Air Force

 
 

+7½

-110

o

 
 
 
 
 
 

 

 

02:00 PM

705

Saint Francis PA

 
 

+11

-110

o

 
 
 
 
 
 

 

706

Robert Morris

 
 

-11

-110

o

 
 
 
 
 
 

 

 

02:25 PM

693

Maryland-Baltimore County

 
 

+10

-110

o

 
 
 
 
 
 

 

694

Albany

 
 

-10

-110

o

 
 
 
 
 
 

 

 

02:30 PM

551

Bowling Green

 
 

+11

-115

o

 
 
 
 
 
 

 

552

Buffalo

 
 

-11

-105

o

 
 
 
 
 
 

 

 

02:30 PM

553

Utah

 
 

+4½

-110

o

 
 
 
 
 
 

 

554

Stanford

 
 

-4½

-110

o

 
 
 
 
 
 

 

 

02:30 PM

555

Western Kentucky

 
 

+10

-110

o

 
 
 
 
 
 

 

556

Georgia State

 
 

-10

-110

o

 
 
 
 
 
 

 

 

02:30 PM

637

Northeastern

 
 

+4

-110

o

 
 
 
 
 
 

 

638

Drexel

 
 

-4

-110

o

 
 
 
 
 
 

 

 

02:30 PM

671

Western Carolina

 
 

+2½

-105

o

 
 
 
 
 
 

 

672

Elon

 
 

-2½

-115

o

 
 
 
 
 
 

 

 

02:30 PM

679

Siena

 
 

+4½

-110

o

 
 
 
 
 
 

 

680

Canisius

 
 

-4½

-110

o

 
 
 
 
 
 

 

 

03:00 PM

647

San Diego

 
 

+4

-110

o

 
 
 
 
 
 

 

648

San Francisco

 
 

-4

-110

o

 
 
 
 
 
 

 

 

03:30 PM

707

Army

 
 

+9

-110

o

 
 
 
 
 
 

 

708

Boston University

 
 

-9

-110

o

 
 
 
 
 
 

 

 

04:00 PM

557

Arkansas

 
 

pk

-110

o

 
 
 
 
 
 

 

558

Alabama

 
 

pk

-110

o

 
 
 
 
 
 

 

 

04:00 PM

559

South Carolina

 
 

+2

-110

o

 
 
 
 
 
 

 

560

Mississippi State

 
 

-2

-110

o

 
 
 
 
 
 

 

 

04:00 PM

561

Auburn

 
 

+5

-110

o

 
 
 
 
 
 

 

562

Texas A&M

 
 

-5

-110

o

 
 
 
 
 
 

 

 

04:00 PM

563

Arizona

 
 

-3

-110

o

 
 
 
 
 
 

 

564

Oregon

 
 

+3

-110

o

 
 
 
 
 
 

 

 

04:00 PM

565

Colorado State

 
 

+2

-110

o

 
 
 
 
 
 

 

566

Wyoming

 
 

-2

-110

o

 
 
 
 
 
 

 

 

04:00 PM

567

Missouri

 
 

+9½

-110

o

 
 
 
 
 
 

 

568

Tennessee

 
 

-9½

-110

o

 
 
 
 
 
 

 

 

04:00 PM

569

Texas

 
 

-1½

-110

o

 
 
 
 
 
 

 

570

Texas Tech

 
 

+1½

-110

o

 
 
 
 
 
 

 

 

04:00 PM

571

Oklahoma

 
 

-10½

-110

o

 
 
 
 
 
 

 

572

TCU

 
 

+10½

-110

o

 
 
 
 
 
 

 

 

04:00 PM

573

Pittsburgh

 
 

-1

-110

o

 
 
 
 
 
 

 

574

Clemson

 
 

+1

-110

o

 
 
 
 
 
 

 

 

04:30 PM

575

Seton Hall

 
 

+2½

-110

o

 
 
 
 
 
 

 

576

Butler

 
 

-2½

-110

o

 
 
 
 
 
 

 

 

04:30 PM

577

George Washington

 
 

-9

-110

o

 
 
 
 
 
 

 

578

Fordham

 
 

+9

-110

o

 
 
 
 
 
 

 

 

04:30 PM

579

Ball State

 
 

+7

-110

o

 
 
 
 
 
 

 

580

Northern Illinois

 
 

-7

-110

o

 
 
 
 
 
 

 

 

04:30 PM

581

Arizona State

 
 

pk

-110

o

 
 
 
 
 
 

 

582

Oregon State

 
 

pk

-110

o

 
 
 
 
 
 

 

 

04:30 PM

583

USC

 
 

+9

-110

o

 
 
 
 
 
 

 

584

Washington

 
 

-9

-110

o

 
 
 
 
 
 

 

 

05:00 PM

585

Georgia

 
 

+7

-110

o

 
 
 
 
 
 

 

586

LSU

 
 

-7

-110

o

 
 
 
 
 
 

 

 

05:00 PM

659

Weber State

 
 

+1

-110

o

 
 
 
 
 
 

 

660

Eastern Washington

 
 

-1

-110

o

 
 
 
 
 
 

 

 

05:00 PM

661

Montana

 
 

pk

-110

o

 
 
 
 
 
 

 

662

Northern Arizona

 
 

pk

-110

o

 
 
 
 
 
 

 

 

05:30 PM

649

Loyola Marymount

 
 

+11½

-110

o

 
 
 
 
 
 

 

650

Brigham Young

 
 

-11½

-110

o

 
 
 
 
 
 

 

 

05:30 PM

709

Holy Cross

 
 

+4

-110

o

 
 
 
 
 
 

 

710

American University

 
 

-4

-110

o

 
 
 
 
 
 

 

 

06:00 PM

587

Indiana

 
 

+10½

-110

o

 
 
 
 
 
 

 

588

Michigan

 
 

-10½

-110

o

 
 
 
 
 
 

 

 

06:00 PM

639

James Madison

 
 

+8

-110

o

 
 
 
 
 
 

 

640

Towson

 
 

-8

-110

o

 
 
 
 
 
 

 

 

06:00 PM

695

Maine

 
 

+15½

-110

o

 
 
 
 
 
 

 

696

Stony Brook

 
 

-15½

-110

o

 
 
 
 
 
 

 

 

06:30 PM

589

Colorado

 
 

+4½

-110

o

 
 
 
 
 
 

 

590

California

 
 

-4½

-110

o

 
 
 
 
 
 

 

 

06:30 PM

681

St. Peters

 
 

+9

-110

o

 
 
 
 
 
 

 

682

Manhattan

 
 

-9

-110

o

 
 
 
 
 
 

 

 

07:00 PM

591

Duquesne

 
 

+5

-110

o

 
 
 
 
 
 

 

592

George Mason

 
 

-5

-110

o

 
 
 
 
 
 

 

 

07:00 PM

593

Saint Bonaventure

 
 

+11

-110

o

 
 
 
 
 
 

 

594

Virginia Commonwealth

 
 

-11

-110

o

 
 
 
 
 
 

 

 

07:00 PM

595

Richmond

 
 

+9½

-110

o

 
 
 
 
 
 

 

596

Dayton

 
 

-9½

-110

o

 
 
 
 
 
 

 

 

07:00 PM

599

UC Riverside

 
 

+10½

-110

o

 
 
 
 
 
 

 

600

Long Beach State

 
 

-10½

-110

o

 
 
 
 
 
 

 

 

07:00 PM

663

Northern Colorado

 
 

-8½

-110

o

 
 
 
 
 
 

 

664

Southern Utah

 
 

+8½

-110

o

 
 
 
 
 
 

 

 

07:00 PM

687

IUPUI

 
 

+11

-110

o

 
 
 
 
 
 

 

688

IPFW

 
 

-11

-110

o

 
 
 
 
 
 

 

 

07:30 PM

607

UC Davis

 
 

+15½

-110

o

 
 
 
 
 
 

 

608

UC Irvine

 
 

-15½

-110

o

 
 
 
 
 
 

 

 

08:00 PM

609

Providence

 
 

+11½

-110

o

 
 
 
 
 
 

 

610

Creighton

 
 

-11½

-110

o

 
 
 
 
 
 

 

 

08:00 PM

611

Louisiana-Lafayette

 
 

+3

-110

o

 
 
 
 
 
 

 

612

Arkansas State

 
 

-3

-110

o

 
 
 
 
 
 

 

 

08:00 PM

613

Louisiana-Monroe

 
 

+4½

-110

o

 
 
 
 
 
 

 

614

Arkansas-Little Rock

 
 

-4½

-110

o

 
 
 
 
 
 

 

 

08:00 PM

615

Texas-Arlington

 
 

+2

-110

o

 
 
 
 
 
 

 

616

South Alabama

 
 

-2

-110

o

 
 
 
 
 
 

 

 

08:25 PM

697

Binghamton

 
 

+8

-110

o

 
 
 
 
 
 

 

698

Hartford

 
 

-8

-110

o

 
 
 
 
 
 

 

 

08:30 PM

617

Illinois

 
 

+11½

-110

o

 
 
 
 
 
 

 

618

Iowa

 
 

-11½

-110

o

 
 
 
 
 
 

 

 

08:30 PM

619

Texas State

 
 

+3½

-110

o

 
 
 
 
 
 

 

620

Troy

 
 

-3½

-110

o

 
 
 
 
 
 

 

 

08:30 PM

641

Charleston

 
 

+2

-110

o

 
 
 
 
 
 

 

642

William & Mary

 
 

-2

-110

o

 
 
 
 
 
 

 

 

09:00 PM

621

North Carolina

 
 

+7½

-110

o

 
 
 
 
 
 

 

622

Duke

 
 

-7½

-110

o

 
 
 
 
 
 

 

 

09:00 PM

651

Santa Clara

 
 

+11½

-105

o

 
 
 
 
 
 

 

652

Gonzaga

 
 

-11½

-115

o

 
 
 
 
 
 

 

 

09:00 PM

683

Niagara

 
 

+5½

-110

o

 
 
 
 
 
 

 

684

Quinnipiac

 
 

-5½

-110

o

 
 
 
 
 
 

 

 

10:00 PM

623

UC Santa Barbara

 
 

-2½

-110

o

 
 
 
 
 
 

 

624

Cal Poly

 
 

+2½

-110

o

 
 
 
 
 
 

 

 

10:00 PM

625

UNLV

 
 

+1½

-110

o

 
 
 
 
 
 

 

626

Nevada

 
 

-1½

-110

o

 
 
 
 
 
 

 

 

10:00 PM

627

New Mexico

 
 

+4½

-110

o

 
 
 
 
 
 

 

628

San Diego State

 
 

-4½

-110

o

 
 
 
 
 
 

 

 

10:00 PM

629

Fresno State

 
 

-6½

-110

o

 
 
 
 
 
 

 

630

San Jose State

 
 

+6½

-110

o

 
 
 
 
 
 

 

 

10:00 PM

665

Idaho State

 
 

+4½

-110

o

 
 
 
 
 
 

 

666

Portland State

 
 

-4½

-110

o

 
 
 
 
 
 

 

 

10:00 PM

667

Montana State

 
 

+4½

-110

o

 
 
 
 
 
 

 

668

Sacramento State

 
 

-4½

-110

o

 
 
 
 
 
 

 

 

11:00 PM

631

UCLA

 
 

-10

-110

o

 
 
 
 
 
 

 

632

Washington State

 
 

+10

-110

o

 
 
 
 
 
 

 

 

11:30 PM

653

Pepperdine

 
 

+7

-110

o

 
 
 
 
 
 

 

654

Saint Marys California

 
 

-7

-110

o

 
 
 
 
 
 

 
- Mary Montgomery, Gambling911.com