The Alabama vs. Virginia Tech betting line had VTech at Hokies -1.5.  Reviewing the College Basketball Betting Power Ratings we see that the line appears to be on the money.  SCROLL DOWN FOR MORE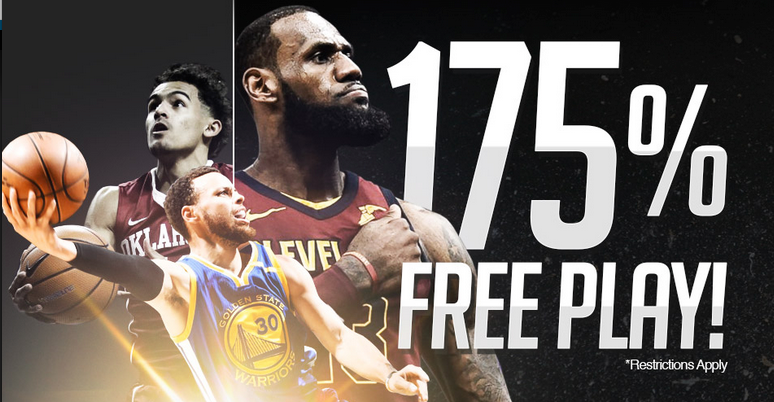 The Hokies come into this game 21-11 Straight Up and has been impressive Against The Spread, going 17-11.
They did struggle down the stretch, losing three of four outright.  They did cover the spread in six of the last ten games.
The Hokies are deadly from long range and offer up an amazing fast break. Their record includes victories against the likes of North Carolina, Clemson, Virginia, Duke and NC State, so this team is not one to write off.
The Hokies feature five double-figure scorers in Justin Robinson, Justin Bibbs, Kerry Blackshear, Devin Hill, and Nickeil Alexander-Walker.
Virginia Tech tends to go small and has trouble rebounding.  Opponents will need to penetrate their defense.
This small-ball lineup is easily exploited on the boards but can Alabama take advantage?
The Tide were the best defensive team in the SEC and can limit opportunities in transition.  This might not be enough to prevent VTech from winning, however. Consistent scoring is an issue for Alabama as are turnovers and poor shooting.  Alabama was 10th or worse in offensive and defensive rebounding percentage in SEC action.
The Crimson Tide owns a ho-hum 19-14 record Straight Up and 17-15-1 record Against The Spread. They only won four games Straight Up in their last ten. 
A low-scoring, low-possession game may favor Alabama but 21 of 34 games went UNDER the total for the Tide this season and they still own a Straight Up record that is just a few games above the .500 mark.
Virginia Tech will really have to be sleep walking in this game to lose.
FIND LIVE MARCH MADNESS ODDS HERE
Date Time
#
Team
Spread
Total
Money Line
NCAA BASKETBALL - MEN - Mar 12
03/12/2018
511
ABILENE CHRISTIAN
+8½-110
o150½-110
+343
11:00:00
512
DRAKE
-8½-110
u150½-110
-418
03/12/2018
513
NORTH CAROLINA A&T
+11½-110
o140½-110
 
15:00:00
514
LIBERTY
-11½-110
u140½-110
 
03/12/2018
515
HARTFORD
+9½-110
o139-110
+400
19:00:00
516
SAN DIEGO
-9½-110
u139-110
-500
NCAA BASKETBALL - MEN - Mar 13
NCAA TOURNAMENT - (FIRST FOUR)
UD ARENA - DAYTON, OH
03/13/2018
543
LONG ISLAND
+4-110
o137½-110
+160
15:40:00
544
RADFORD
-4-110
u137½-110
-185
03/13/2018
545
ST. BONAVENTURE
+3½-110
o154-110
+150
18:10:00
546
UCLA
-3½-110
u154-110
-170
NCAA BASKETBALL - MEN - Mar 14
NCAA TOURNAMENT - (FIRST FOUR)
UD ARENA - DAYTON, OH
03/14/2018
609
NC CENTRAL
+5-110
o146½-110
+185
15:40:00
610
TEXAS SOUTHERN
-5-110
u146½-110
-225
03/14/2018
611
ARIZONA STATE
-1½-110
o142½-110
-125
18:10:00
612
SYRACUSE
+1½-110
u142½-110
+105
NCAA BASKETBALL - MEN - Mar 15
NCAA TOURNAMENT - (FIRST ROUND)
PPG PAINTS ARENA - PITTSBURGH, PA
03/15/2018
721
ALABAMA
+1½-110
o142½-110
+105
18:20:00
722
VIRGINIA TECH
-1½-110
u142½-110
-125
03/15/2018
723
OKLAHOMA
+2-110
o160½-110
+115
09:15:00
724
RHODE ISLAND
-2-110
u160½-110
-135
03/15/2018
725
IONA
+20-110
o156-110
 
11:45:00
726
DUKE
-20-110
u156-110
 
NCAA TOURNAMENT - (FIRST ROUND)
INTRUST BANK ARENA - WICHITA, KS
03/15/2018
727
PENNSYLVANIA
+14½-110
o147-110
 
11:00:00
728
KANSAS
-14½-110
u147-110
 
03/15/2018
729
NC STATE
+2-105
o157-110
+120
13:30:00
730
SETON HALL
-2-115
u157-110
-140
03/15/2018
731
SAN DIEGO STATE
+4-110
o142½-110
+160
16:20:00
732
HOUSTON
-4-110
u142½-110
-185
03/15/2018
733
MONTANA
+11½-110
o134½-110
 
18:50:00
734
MICHIGAN
-11½-110
u134½-110
 
NCAA TOURNAMENT - (FIRST ROUND)
AMERICAN AIRLINES CENTER - DALLAS, TX
03/15/2018
735
LOYOLA CHICAGO
+2½-110
o133½-110
+125
12:10:00
736
MIAMI FLORIDA
-2½-110
u133½-110
-145
03/15/2018
737
WRIGHT STATE
+13-110
o131½-110
 
09:40:00
738
TENNESSEE
-13-110
u131½-110
 
03/15/2018
741
STEPHEN F. AUSTIN
+11-110
o138-110
 
16:25:00
742
TEXAS TECH
-11-110
u138-110
 
NCAA TOURNAMENT - (FIRST ROUND)
TACO BELL ARENA - BOISE, ID
03/15/2018
743
DAVIDSON
+6-110
o143-110
+225
16:10:00
744
KENTUCKY
-6-110
u143-110
-265
03/15/2018
745
BUFFALO
+9-110
 
+350
18:40:00
746
ARIZONA
-9-110
 
-450
03/15/2018
747
SOUTH DAKOTA ST
+8-110
 
+325
13:00:00
748
OHIO STATE
-8-110
 
-395
03/15/2018
749
NC GREENSBORO
+12½-110
 
 
10:30:00
750
GONZAGA
-12½-110
 
 
NCAA BASKETBALL - MEN - Mar 16
NCAA TOURNAMENT - (FIRST ROUND)
SPECTRUM ARENA - CHARLOTTE, NC
03/16/2018
863
MD BALTIMORE CO
+22½-110
 
 
18:20:00
864
VIRGINIA
-22½-110
 
 
03/16/2018
865
KANSAS STATE
+1-110
 
EV
15:50:00
866
CREIGHTON
-1-110
 
-120
03/16/2018
867
PROVIDENCE
+3½-110
 
+150
09:15:00
868
TEXAS A&M
-3½-110
 
-170
03/16/2018
869
LIPSCOMB
+19½-110
 
 
11:45:00
870
NORTH CAROLINA
-19½-110
 
 
NCAA TOURNAMENT - (FIRST ROUND)
LITTLE CAESARS ARENA - DETROIT, MI
03/16/2018
871
BUTLER
-1½-105
 
-120
12:10:00
872
ARKANSAS
+1½-115
 
EV
03/16/2018
873
CS FULLERTON
+20½-110
 
 
09:40:00
874
PURDUE
-20½-110
 
 
03/16/2018
877
BUCKNELL
+14-110
 
 
16:10:00
878
MICHIGAN STATE
-14-110
 
 
NCAA TOURNAMENT - (FIRST ROUND)
BRIDGESTONE ARENA - NASHVILLE, TN
03/16/2018
879
TEXAS
-1-110
 
-120
13:30:00
880
NEVADA
+1-110
 
EV
03/16/2018
881
GEORGIA STATE
+14-110
 
 
11:00:00
882
CINCINNATI
-14-110
 
 
03/16/2018
885
FLORIDA STATE
PK-110
 
 
18:50:00
886
MISSOURI
PK-110
 
 
NCAA TOURNAMENT - (FIRST ROUND)
VIEJAS ARENA - SAN DIEGO, CA
03/16/2018
887
MURRAY STATE
+10½-110
 
 
13:00:00
888
WEST VIRGINIA
-10½-110
 
 
03/16/2018
889
MARSHALL
+11-110
 
 
10:30:00
890
WICHITA STATE
-11-110
 
 
03/16/2018
891
NEW MEXICO STATE
+5-110
 
+185
18:55:00
892
CLEMSON
-5-110
 
-225
03/16/2018
893
COLL OF CHARLESTON
+10-110
 
 
16:25:00
894
AUBURN
-10-110
 
 
- Don Shapiro, Gambling911.com