Gambling911.com has your 2018 NCAA Men's College Basketball betting odds for the overnight hours heading into Thursday.  Scroll Down for More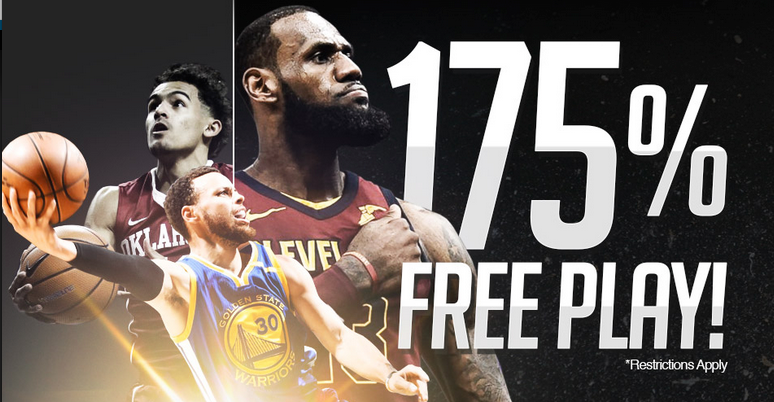 Alabama-Virginia Tech -  A low-scoring, low-possession game may favor Alabama but 21 of 34 games went UNDER the total for the Tide this season and they still own a Straight Up record that is just a few games above the .500 mark.  Virginia Tech will really have to be sleep walking in this game to lose.
Iona-Duke - As ESPN points out, the Blue Devils are the only program in the country to be ranked in the top 10 nationally in both adjusted offensive efficiency and adjusted defensive efficiency.
Oklahoma-Rhode Island -  Oklahoma is jjust 2-13 ATS (-12.3 Units) when playing against a team with a winning record after 15 or more games this season.
NC State-Seton Hall - Seton Hall is 11-2 Against The Spread when playing with 5 or 6 days rest over the last 3 seasons while NC State is  6-15 ATS in road games when playing against a team with a winning record over the last 2 seasons.
NCAA BASKETBALL - MEN - Mar 15
COLLEGE INSIDER TOURNAMENT
BOTTOM TEAMS ARE HOME (FIRST ROUND)
NCAA TOURNAMENT - (FIRST ROUND)
PPG PAINTS ARENA - PITTSBURGH, PA
03/15/2018
719
RADFORD
+23½-110
o140½-110
 
15:50:00
720
VILLANOVA
-23½-110
u140½-110
 
03/15/2018
721
ALABAMA
+2-110
o141½-110
+110
18:20:00
722
VIRGINIA TECH
-2-110
u141½-110
-130
03/15/2018
723
OKLAHOMA
+2-110
o157-110
+120
09:15:00
724
RHODE ISLAND
-2-110
u157-110
-140
03/15/2018
725
IONA
+20½-110
o157½-110
 
11:45:00
726
DUKE
-20½-110
u157½-110
 
NCAA TOURNAMENT - (FIRST ROUND)
INTRUST BANK ARENA - WICHITA, KS
03/15/2018
727
PENNSYLVANIA
+13½-110
o146-110
 
11:00:00
728
KANSAS
-13½-110
u146-110
 
03/15/2018
729
NC STATE
+2½-110
o157½-110
+120
13:30:00
730
SETON HALL
-2½-110
u157½-110
-140
03/15/2018
731
SAN DIEGO STATE
+4-110
o142½-110
+165
16:20:00
732
HOUSTON
-4-110
u142½-110
-190
03/15/2018
733
MONTANA
+11-110
o135-110
 
18:50:00
734
MICHIGAN
-11-110
u135-110
 
NCAA TOURNAMENT - (FIRST ROUND)
AMERICAN AIRLINES CENTER - DALLAS, TX
03/15/2018
735
LOYOLA CHICAGO
+1½-110
o132½-110
 
12:10:00
736
MIAMI FLORIDA
-1½-110
u132½-110
 
03/15/2018
737
WRIGHT STATE
+12-110
o131½-110
 
09:40:00
738
TENNESSEE
-12-110
u131½-110
 
03/15/2018
739
ST. BONAVENTURE
+5½-110
o143-110
+200
18:55:00
740
FLORIDA
-5½-110
u143-110
-240
03/15/2018
741
STEPHEN F. AUSTIN
+11-110
o137-110
 
16:25:00
742
TEXAS TECH
-11-110
u137-110
 
NCAA TOURNAMENT - (FIRST ROUND)
TACO BELL ARENA - BOISE, ID
03/15/2018
743
DAVIDSON
+5-110
o143-110
+192
16:10:00
744
KENTUCKY
-5-110
u143-110
-232
03/15/2018
745
BUFFALO
+8½-110
o158½-110
+328
18:40:00
746
ARIZONA
-8½-110
u158½-110
-403
03/15/2018
747
SOUTH DAKOTA ST
+7½-110
o147-110
+290
13:00:00
748
OHIO STATE
-7½-110
u147-110
-350
03/15/2018
749
NC GREENSBORO
+12½-110
o136-110
 
10:30:00
750
GONZAGA
-12½-110
u136-110
 
COLLEGE INSIDER TOURNAMENT (FIRST ROUND)
BOTTOM TEAMS ARE HOME
03/15/2018
755
UL - MONROE
 
 
 
17:00:00
756
AUSTIN PEAY
 
 
 
NCAA BASKETBALL - MEN - Mar 16
NCAA TOURNAMENT - (FIRST ROUND)
SPECTRUM ARENA - CHARLOTTE, NC
03/16/2018
863
MD BALTIMORE CO
+21-110
o121½-110
 
18:20:00
864
VIRGINIA
-21-110
u121½-110
 
03/16/2018
865
KANSAS STATE
+1-110
o144½-110
 
15:50:00
866
CREIGHTON
-1-110
u144½-110
 
03/16/2018
867
PROVIDENCE
+3-110
o138½-110
+135
09:15:00
868
TEXAS A&M
-3-110
u138½-110
-155
03/16/2018
869
LIPSCOMB
+19½-110
o162-110
 
11:45:00
870
NORTH CAROLINA
-19½-110
u162-110
 
NCAA TOURNAMENT - (FIRST ROUND)
LITTLE CAESARS ARENA - DETROIT, MI
03/16/2018
871
BUTLER
-1½-110
o150½-110
 
12:10:00
872
ARKANSAS
+1½-110
u150½-110
 
03/16/2018
873
CS FULLERTON
+20½-110
o145-110
 
09:40:00
874
PURDUE
-20½-110
u145-110
 
03/16/2018
877
BUCKNELL
+14½-110
o148-110
 
16:10:00
878
MICHIGAN STATE
-14½-110
u148-110
 
NCAA TOURNAMENT - (FIRST ROUND)
BRIDGESTONE ARENA - NASHVILLE, TN
03/16/2018
879
TEXAS
+1-110
o143½-110
 
13:30:00
880
NEVADA
-1-110
u143½-110
 
03/16/2018
881
GEORGIA STATE
+13½-110
o129½-110
 
11:00:00
882
CINCINNATI
-13½-110
u129½-110
 
03/16/2018
885
FLORIDA STATE
-1½-110
o147½-110
 
18:50:00
886
MISSOURI
+1½-110
u147½-110
 
NCAA TOURNAMENT - (FIRST ROUND)
VIEJAS ARENA - SAN DIEGO, CA
03/16/2018
887
MURRAY STATE
+10-110
o145½-110
+395
13:00:00
888
WEST VIRGINIA
-10-110
u145½-110
-515
03/16/2018
889
MARSHALL
+12-110
o164½-110
 
10:30:00
890
WICHITA STATE
-12-110
u164½-110
 
03/16/2018
891
NEW MEXICO STATE
+4½-110
o133-110
+179
18:55:00
892
CLEMSON
-4½-110
u133-110
-219
03/16/2018
893
COLL OF CHARLESTON
+9½-110
o148-110
+367
16:25:00
894
AUBURN
-9½-110
u148-110
-467
- Mary Montgomery, Gambling911.com