Twins vs. Yankees Series Betting Preview
Published on:
Oct/07/2009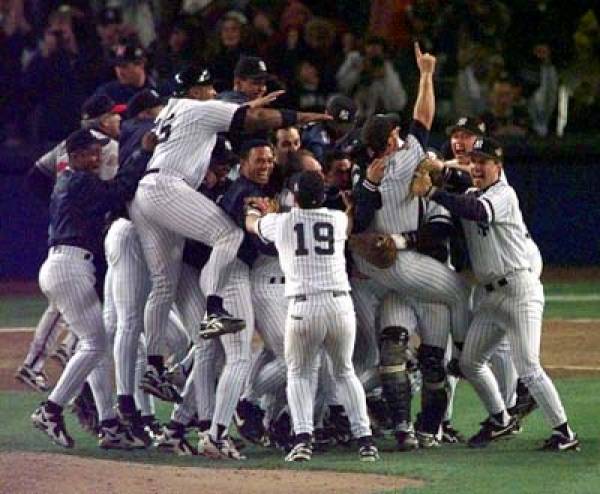 Carrie Stroup here with your Twins vs. Yankees Series betting preview courtesy of Sportsbook.com.
The New York Yankees went on an unparalleled spending spree last season and it ended up helping them have the best record in baseball at 103-59. Everyone knows that is fine and dandy, however, how New York plays in October will determine if it was money well spent. They'll start the playoffs as the league favorite at +160 to win the World Series according to Sportsbook.com. They are also a heavy divisional series favorite over the Twins. See all the exciting game, series, and prop options available on the LIVE ODDS page.
The Yankees haven't played in the World Series since 2001 and haven't won the Fall Classic since taking home the big trophy in years 1998-2000. Mr. Yankee, Derek Jeter, understands better than anybody why this team could be different.
"We have much better pitching, and this lineup allows everyone to be more aggressive because we have good hitters 1-9."
New York's dominance pops up in a couple of different ways. In games decided by two or more runs, they were 62-43. At the new Yankee Stadium they built a 57-24 record and if Minnesota or anyone dares to start a left-hander against them, good luck, with the Bronx Bombers 36-18.
Minnesota will make the unlikely journey to New York riding high. The Twins won what might be the best baseball game anyone will see the rest of the season Tuesday night, taking down Detroit 6-5 in 12 sensational innings.
The Twins are the hottest team remaining, winning 17 of their last 22, including the all important last five in a row. Minnesota will have their work cut out for them since they lost all seven games to the Yankees this season and they have one victory in last 11 tries playing in the Bronx.
The Yankees are easily the biggest favorite to win the four divisional series at -400 and are the odds on favorite at Sportsbook.com to be champions yet again at +160 odds. Let's see what the Yankees do.
Offensive - American League
Runs scored    Minnesota 4th      New York 1st
Home Runs     Minnesota 9th      New York 1st
Slugging Pct.   Minnesota 7th     New York 1st
Walks              Minnesota 4th      New York 1st
On base Pct.   Minnesota 5th      New York 1st 
Pitching & Defense
ERA                 Minnesota 11th    New York 4th
Strikeouts        Minnesota 10th    New York 1st
Walks               Minnesota 1st      New York 11th
On base Pct.    Minnesota 7th      New York 4th
Putouts             Minnesota 6th      New York 3rd
Errors               Minnesota T-1st     New York 5th    
Carrie Stroup, Gambling911.com