Rays vs. Royals Game 2 Betting Line – July 7
Published on:
Jul/07/2015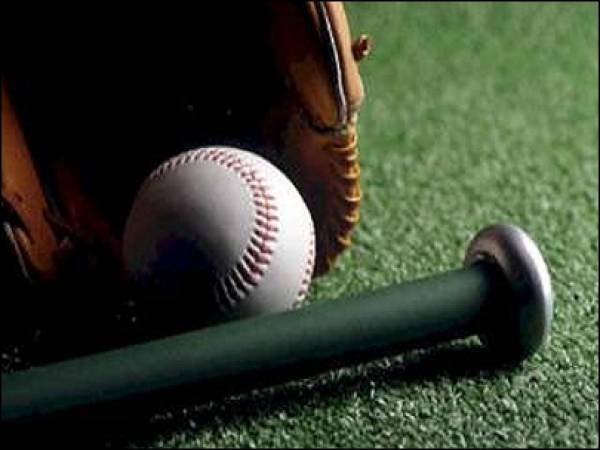 Carrie Stroup here with your Rays vs. Royals Game 2 betting line for July 17.  Kansas City -131, Tampa Bay +121, Total: 7

In the second game of a double header, the AL Central leading Kansas City Royals will take on the Tampa Bay Rays at Kauffman Stadium.
The Rays have played much of this season in first place of the AL East, but a recent stretch of 11 losses in their last 14 games has knocked them down to third in the division; two games behind the Yankees. They have lost each of their last four series, three of which were against AL East opponents while also being swept over four games against the Cleveland Indians. They nearly took a sweep at the hands of the division leading Yankees in their last time out, but were able to pull out a nice 8-1 win on Sunday behind nine hits and help from New York's three errors. Going into Tuesday, 3B Evan Longoria (.277) was riding a four-game hitting streak and has multiple knocks in four of his last 10 outings.
The Royals are once again the pacesetters for the central division, but have struggled recently with a 2-5 record since June 29th. After being swept by the Astros, they went back home and split four games with their divisional foes; the Twins. Each of their victories came by way of a 3-2 score and they did so on Sunday when they had just four hits and won on a walk-off double from 1B Eric Hosmer (.278). With another hitless night, 3B Mike Moustakas (.301) has seen his numbers drop recently and is a meager 4-for-36 (.111) with one extra-base hit in the past 10 contests. Tampa Bay seems to get solid pitchers out of nowhere and one of them will be starting this game in the form of
RHP Matt Andriese (3-2, 3.24 ERA) as he goes against RHP Edinson Volquez (8-4, 3.48 ERA) of the host team. Before Tuesday's early game, the Rays had compiled a 23-16 road record, but it could prove difficult to improve on that mark against a Kansas City team which is 24-15 at home. The two clubs have seen each other 13 times since the start of the 2013 campaign with the Royals dominating to the tune of a 10-3 record while going 5-1 at home during the stretch.
Trends show that Tampa Bay is 11-3 (.786) in July road games over the past two seasons while the Royals are 85-22 (.794) when the money line is +125 to -125 in the same timeframe. The trio of 2B Tim Beckham (Hamstring), OF Desmond Jennings (Knee) and C John Jaso (Wrist) are currently riding the DL as the situations of 3B Mike Moustakas (Personal) and OF Lorenzo Cain (Hamstring) are something to watch leading up to first pitch.                                                                                                                         
Andriese had a solid yet unspectacular minor league career leading up to the 2015 season, but injuries and a solid performance at triple-A (2.88 ERA in six games) earned him a trip to Tampa Bay. He's made the most of his time with the team, showing great control (1.5 BB/9) in his 41.2 frames, but has yet to pitch more than six innings in any of his outings. Things could move in the other direction as the season progresses with batters currently hitting a measly .267 BABIP as he shows limited strikeout ability (5.8 K/9) and the propensity to give up the long ball (1.30 HR/9). Andriese should feel great after his last start in which he threw six innings of shutout baseball, giving up just one hit with five strikeouts (0 walks) against Boston.
He has not seen the Royals in his short career and could benefit from both Moustakas (.301) and Cain (.305) missing the game as they lead the team in average and have 51 combined extra-base hits and a collective 5.2 WAR. On the other side of things, 2B Omar Infante (.231) is having his worst year since 2007 with his lowest ISO (.076) since his sophomore campaign and his highest strikeout rate (15.8%) since 2007.
The Rays bullpen has gone 14-17 with a 3.88 ERA (1.31 WHIP) and are 34-for-42 (81%) in save chances. Brad Boxberger (2.48 ERA, 20 saves) is currently manning the ninth inning and is 20-for-22 (91%) in his sav opportunities while striking out 45 batters in 32.2 innings.                                                                                                                
Volquez has bounced around a bunch since the past five seasons as a member of five different teams with ineffective results until last year. He had an ERA greater than 4.10 in each campaign from 2009-2013 as he struggled immensely from control, but he has dropped his walks down to a career low mark in each of the last two seasons, posting better than a 3.50 ERA each time. His strikeouts have taken a hit (6.9 K/9) compared to his career average of 8.0 K/9, but he has allowed very few homers (0.66 HR/9) as his HR/FB% is at a career-low mark of 7.4%.
In his career against Tampa Bay, Volquez has gone 2-0 (2-1 team record) with a 2.66 ERA (1.03 WHIP) and was great (8 IP, 1 ER, 5 H, 1 K) in a victory over them last year. SS Asdrubel Cabrera (3-for-8, 1 HR, 2 RBI), 3B Evan Longoria (3-for-9, 3 RBI) and OF Grady Sizemore (2-for-4, 1 HR, 1 RBI) have had success in limited at-bats against the righty while 1B James Loney (2-for-15, 3 K) has had his issues in the matchup.
Kansas City owns the best bullpen in baseball right now and they are 14-5 with a 2.03 ERA (1.03 WHIP), successfully saving 25-of-34 (74%) games. Greg Holland (2.74 ERA, 16 saves) has one blown save on the year while giving up a mere 12 hits in his 23 innings on the mound. 
- Carrie Stroup, Gambling911.com Senior Reporter