Carrie Stroup here with your Phillies vs. Braves betting line for April 1, 2013. Find more MLB lines and claim your FREE $100 BET when you join Sportsbook.com here. We also have an important Fantasy update on Jose Fernandez of the Florida Marlins.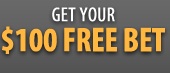 Sportsbook.ag Line & Total: Atlanta -107 & 7 under -125
National League East rivals open their 2013 seasons on Monday night when the Braves host the Phillies.
Philadelphia is coming off a disappointing 81-81 campaign in 2012, finishing 13 games behind Atlanta, which lost the Wild Card Game to St. Louis. But in the offseason, both teams made significant offensive moves to try to catch the reigning division champion Nationals. The Phillies signed long-time Rangers great Michael Young to play third, grabbed Delmon Young (who is hurt right now) to man right field and filled their center field position with speedy Ben Revere. The Braves picked up Justin Upton from Arizona and his brother B.J. Upton from Tampa Bay to give them six players with 20-homer résumés in their lineup. Both teams also boast top-notch rotations, with Monday's pitching matchup featuring Philly left-hander Cole Hamels facing Atlanta right-hander Tim Hudson. The Braves dominated the season series last year, going 12-6 overall, but were just 5-4 against the Phils at Turner Field.
Scroll Down For More...
Philadelphia's offense performed well below expectations last season, finishing 19th in runs (684), 17th in on-base percentage (.317), 17th in slugging (.400) and 15th in batting average (.255). But the Phils actually had a better road record (41-40) than home (40-41), and were much more successful against righty starters (58-51) than against left-handers (23-30) last season. Philly was a decent underdog pick at 20-28 (-3.7 Units) and played much better at night (58-52) than during the day (23-29).
Cole Hamels finished the 2012 season with a 17-6 record, 3.05 ERA, 1.12 WHIP and 216 strikeouts in 215.1 innings. This lowered his career ERA to a stellar 3.34 over seven seasons. The Phillies were 21-10 (68%) in Hamels' starts last year, including 12-5 (71%) on the road, where Hamels finished 10-3 with a 3.11 ERA and 1.12 WHIP. The lefty has usually had success in his career versus the Braves, going 12-7 with a 3.58 ERA and 1.20 WHIP in 28 appearances (27 starts). This includes a 2.77 ERA and 1.19 WHIP with 25 K's in 26 innings against them last season. Hamels hasn't been as effective at Turner Field though, going 5-4 with a 4.18 ERA and 1.36 WHIP over 15 appearances (14 starts) in Atlanta. He's thankful that Braves All-Star C Brian McCann is on the DL, as McCann has produced a .903 OPS, 3 HR and 15 RBI in 64 career plate appearances versus Hamels. Batters that Hamels has been particularly successful against include 2B Dan Uggla (.145 BA, 18 K's in 62 PA) and OF Jason Heyward (.238 BA, 7 K's in 23 PA).
Atlanta felt compelled to make such major upgrades in its lineup due to mediocre hitting numbers last year. The team finished 22nd in slugging (.389), 21st in hitting (.247) and 17th in runs (700). However, great pitching led the Braves to a strong 48-34 mark (59%) at home and a 68-50 record (58%) when favored. They were also tough in divisional play (46-26, 64%), but had a losing record (30-31) when facing a left-handed starter.
Tim Hudson won at least 16 games for the third straight season, going 16-7 with a strong 1.21 WHIP. However, his 3.62 ERA was the third-worst mark of his 14-year career and his 5.1 K's/9 was his weakest strikeout rate in his eight seasons with Atlanta. Although Hudson has been outstanding in his career at Turner Field (58-32, 3.22 ERA, 1.20 WHIP), his home numbers last year weren't nearly as strong (8-5, 3.93 ERA, 1.29 WHIP). However, the Braves were 20-8 (71%) when Hudson took the mound in 2012, including 10-5 (67%) at home. Monday will mark his 28th career start against Philadelphia, a team that he is 10-9 with a 3.75 ERA and 1.30 WHIP against. Last year he beat the Phils three times, but recorded a 3.99 ERA in these five starts. Hudson has done a great job against Philly's star middle infielders over the years, as 2B Chase Utley (.210 BA, .306 SLG in 77 PA) and SS Jimmy Rollins (.218 BA, .265 OBP in 83 PA) have both struggled mightily against Hudson. However, 1B Ryan Howard (1.144 OPS, 7 HR, 17 RBI in 78 PA) and new 3B Michael Young (.321 BA, .367 OBP in 31 PA) have hit the right-hander very hard.
Carrie Stroup, Gambling911.com Senior Reporter
Fantasy Baseball News
Most Added Players for Opening Day is....
When the Marlins announced that top pitching prospect Jose Fernandez would be promoted to the majors, the result was a 30 percent increase in ownership -- making him the most added player so far. Fernandez went from being owned in 12 percent of leagues to 42 almost overnight.
Source: Joe Polito | Fantasy Writer, CBS Fantasy Sports