Mariners vs. Angels Betting Line
Published on:
Mar/31/2014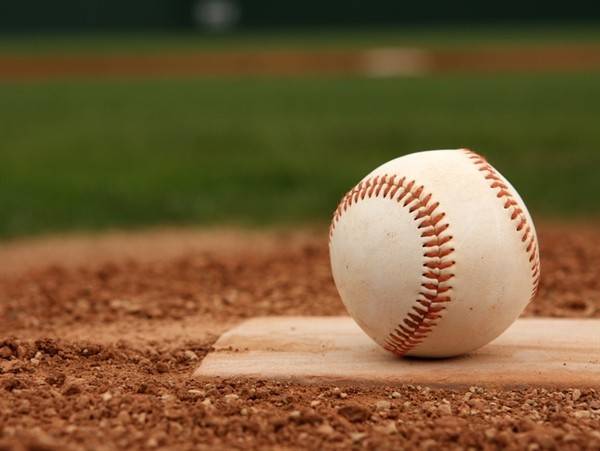 Sportsbook.com has your Mariners vs. Angels betting line.  Place your 1st bet and receive your 2nd bet for FREE here.

SEATTLE MARINERS (0-0) at LOS ANGELES ANGELS (0-0)
Sportsbook.ag Line & Total: Angels -122 & 6.5 over -120
A new era begins for the Mariners and Robinson Cano on Monday when they head to L.A. to take on the Angels on Opening Day.
Seattle made a big splash this offseason with the 10-year, $240 million contract they gave to superstar 2B Robinson Cano. The M's were not done there as they went on to add 1B Corey Hart and OF Logan Morrison in an attempt to improve on their 71-91 record (.438) record from last season. Los Angeles got even older with its addition of 41-year-old OF Raul Ibanez and also inked 3B David Freese in the offseason, while going younger with LHP Hector Santiago and LHP Tyler Skaggs, who were both acquired via trade. The Angels had a disappointing 2013, finishing third in the AL West while going 78-84 (.481). The Mariners will send RHP Felix Hernandez (12-10, 3.04 ERA in 2013) to the mound in this one as he attempts to win his second career Cy Young ward this year. On the other side of the diamond, RHP Jered Weaver (11-8, 3.27 ERA last year) is in his ninth season as a member of the Angels and will be pitching in his sixth Opening Day game for them. L.A. had the advantage in the season series in 2013, going 11-8 against its division foe while going an impressive 22-16 in this matchup over the past three seasons. The road was not kind in 2013 to Seattle, which put together a 35-46 record (.432), but the Angels struggled in front of their home crowd, going 39-42 (.481).
The Mariners are excited for their new season and look forward to yet another Opening Day start from the face of their franchise; Felix Hernandez. He has been the definition of consistency in his career, starting at least 30 games in each season since 2006 and pitching below a 3.15 ERA in each of the past five years. Hernandez has also seen his strikeout rate rise in each consecutive season since 2007. He has actually struggled against the Angels in 35 career starts though, compiling an 8-13 record and 3.92 ERA, while striking out 211 batters in 236.2 innings. His performance was much better last season, starting three games against them (2-1, 2.90 ERA) and striking out 10 in just 4 IP in his last start. Both OF Mike Trout (.395 BA, 5 XBH, 9 RBI in 38 AB) and 2B Howie Kendrick (.299 BA, 5 XBH, 11 K in 67 AB) have had a solid career against Hernandez, while veterans 1B Albert Pujols (5-for-26, 1 HR, 8 K) and OF Josh Hamilton (10-for-61, 20 K) have really had their troubles against the right-hander. Seattle's relief pitchers had the second-worst ERA last season (4.58) while going 16-33 and saving a mere 43-of-66 games (65%). They brought in closer Fernando Rodney (5-4, 3.38 ERA) this season to shore up the ninth inning, and he has converted 85-of-95 save opportunities (90%) over the past two seasons with Tampa Bay.
Jered Weaver has seen his fastball velocity drop in each of the past four seasons and bottomed out at an average of 86.8 MPH last year. This has been a big reason why his strikeout rate has fallen each season as well. Weaver also started fewer than 30 starts for the first time since 2007 after fracturing his elbow early on in the year. While he didn't perform his best in 2013, he was solid in two starts against the Mariners (1-1, 3.29 ERA), striking out 11 in 13.2 IP while allowing two home runs. Over his career, Weaver has gone 13-8 with a 3.22 ERA (1.19 WHIP) in 27 starts against Seattle. With 30 career at-bats against Weaver, 2B Robinson Cano (.400, 3 RBI) has had the most experience against him, while C Jesus Montero (5-for-10, 4 HR, 6 RBI) has absolutely owned him. However, youngsters 3B Kyle Seager (3-for-15), SS Brad Miller (0-for-6) and 2B Nick Franklin (0-for-6) have been unable to have any success in the matchup. The Angels' bullpen did not do particularly well last year, going 20-27 with a 4.12 ERA while saving 701% (41-of-57) of its save opportunities. Closer Ernesto Frieri (2-4, 3.80 ERA in 2013) has closed 60-of-67 games (90%) for Los Angeles since being acquired from the Padres in mid-2012.   
- Carrie Stroup, Gambling911.com