Josh Johnson: Worth Your Betting Dollar
Published on:
Jul/28/2010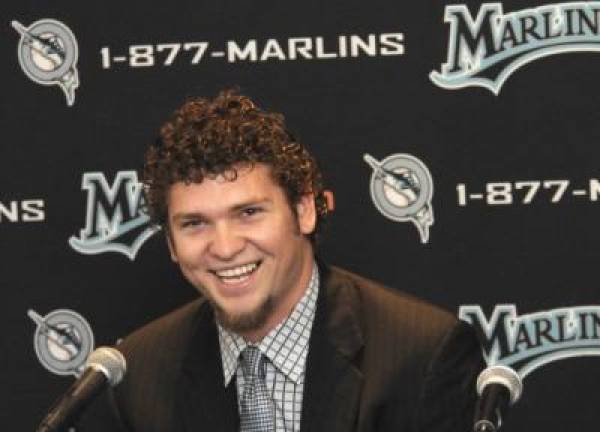 If you've backed the Florida Marlins recently when Josh Johnson was on the mound, you have undoubtedly made a couple bucks. Johnson has become one of the most dominant pitchers in baseball. He is on a roll like no ace as of late, and oddsmakers are having trouble gauging just how good he has been when setting their prices. For instance, for tonight's game versus Matt Cain and the Giants, Sportsbook.com currently has Johnson and the Marlins as the -115 favorite.
Since Independence Day, the Marlins are 13-6 helping them creep back up to the .500 mark. Johnson is 3-0 over this span; however, his dominance traces back long before than.
Johnson (10-3, 1.61 ERA) has not allowed more than two runs in his last 13 starts, going 7-2 with a 0.79 ERA. The last pitcher to put together such a streak for 14 outings in a row was Houston's Mike Scott in 1986. Additionally, Johnson has allowed one run over his last 28 innings on the road.
Perhaps the biggest signs of how much command a pitcher has had can be shown in his strikeouts and WHIP numbers. When looking at Johnson's numbers during that stretch, he has struck out 94 hitters in 91-1/3 innings with a WHIP of 0.876. He has also enjoyed 18 straight "quality starts".
Although Johnson has never beaten the San Francisco Giants, he's never faced them when he's been pitching this well. As the league's ERA leader, he looks to earn his first victory over the Giants when the Marlins continue a four-game series Tuesday night at AT&T Park.
The right-hander is 0-3 with a 3.00 ERA in four career starts against the Giants (56-44), although the Marlins (50-49) supported him with a total of five runs in those outings.
As an illustration of just how much trouble the oddsmakers are having with Johnson, most pitchers on a run like his would command prices in the -200 or higher range. For tonight, he is listed at just -115, thanks in part to San Francisco's recent success as well as Matt Cain's prowess.
The Giants had a four-game win streak snapped with a 4-3 loss Monday. San Francisco fell 3 1/2 games behind first-place San Diego in the NL West. Overall, they have gone 15-4 since July 5th, slightly better than Florida.
Johnson will get his first look at promising Giants rookie Buster Posey, who is batting .461 during a 19-game hitting streak. Posey, whose 39 hits this month lead the majors, is three games shy of matching Hall of Famer Willie McCovey's San Francisco rookie record set in 1959.
Cain has generally been in a good rhythm against Florida, going 3-0 with a 2.83 ERA in six starts. He has won his last two starts after the Giants had dropped his prior five appearances.
Ironically, it is Johnson's dominance that leads to a powerful StatFox Super Situation indicating that he may be ready to fall finally on Tuesday:
·         Play Against - Road favorites with a money line of -110 or higher (FLORIDA) - with an on base percentage of .300 or worse over their last 15 games, with a hot starting pitcher- ERA less than 2.50 over his last 5 starts. (36-17 over the last 5 seasons.) (67.9%, +25.6 units. Rating = 3*)
For as much as the Marlins have been winning, they have been doing it more with pitching.
However, that said, Johnson still might prove to be the difference, based primarily on the price and the value which comes with a pitcher of his command:
·         JOHNSON is 17-7 (+10.6 Units) against the money line when the money line is +125 to -125 over the last 2 seasons. (Team's Record) The average score was JOHNSON 5.3, OPPONENT 3.2 - (Rating = 1*)
First pitch for this highly intriguing contest is set for 10:15 PM ET, or 7:15 PM on the left coast. The total is posted at a paltry 6.5. Even still, the StatFox Game Estimator shows a 3.3-2.9 projected win by the Giants, low enough to still take the game UNDER.
Head over to Sportsbook.com now to bet on this game and every other MLB match-up on Tuesday's betting board.
Carrie Stroup, Gambling911.com Senior Reporter