Indians vs. Astros DFS MLB Picks, Betting the Under– Carrasco vs. Feldman
Published on:
Apr/08/2015
Gambling911.com has your daily fantasy MLB picks for Carlos Carrasco vs. Scott Feldman and the potential for an UNDER situation with the price set at 8.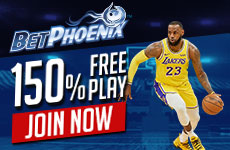 PITCHING MATCHUP: Indians RH Carlos Carrasco (2014: 8-7, 2.55 ERA) $8.6K vs. Astros RH Scott Feldman $5.9K (2014: 8-12, 3.74)
Feldman at his current price presents a good second pitcher option for daily fantasy players having mustered up a 1.91 ERA in his second-to-last-outing of 2014 against Cleveland.   The problem here is that this represented a rare gem for Feldman. 
On the other side of the spectrum, Carrasco would make for an excellent starting pitcher on any daily fantasy roster.
The 28-year-old Venezuelan did not post an ERA higher than 1.82 from June onward and went 6-4 with a 1.72 ERA in 17 appearances (10 starts).  Carrasco also had two turns against Houston a year ago going 1-0 with a 0.60 ERA while fanning 20 over 15 frames.  Astros batters were held to a 082 batting average.
Bet the UNDER 8 and go with Carrasco as a starter and consider Feldman as a last alternative as a secondary pitcher should you have someone other than Carrasco in mind to start in today's daily fantasy contest.
Daily Fantasy MLB Contest Scoring
Hitters will accumulate points as follows:
Single = +3 PTs
Double = +5 PTs
Triple = +8 PTs
Home Run = +10 PTs
Run Batted In = +2 PTs
Run = +2 PTs
Base on Balls = +2 PTs
Hit By Pitch = +2 PTs
Stolen Base = +5 PTs
Caught Stealing = -2 PTs
Pitchers will accumulate points as follows:
Inning Pitched = +2.25 PTs
Strike Out = +2 PTs
Win = +4 PTs
Earned Run Allowed = -2 PTs
Hit Against = -0.6 PTs
Base on Balls Against = -0.6 PTs
Hit Batsman = -0.6 PTs
Complete Game = +2.5 PTs
Complete Game Shut Out = +2.5 PTs
No Hitter = +5 PTs
Rosters will consist of 10 players and must include hitters from at least 3 different MLB teams.
The 10 roster positions are: P, P, C, 1B/DH, 2B, 3B, SS, OF, OF, OF
Salary Cap - $50,000
Tournaments (Guaranteed Prize Pool) – (avg. score to take 1st place in a large field tournament)
Target Score – 150 points; 10 players on roster
Fantasy Points Pitching ($15,000-$20,000 allocation; 30-40% of salary cap)
Fantasy Points Hitting ($30,000-$35,000 allocation)
- Dan Shapiro, Gambling911.com