Diamondbacks vs. Giants DFS Pick: Angel Pagan 7-for-12 vs. Josh Collmenter
Published on:
Apr/17/2015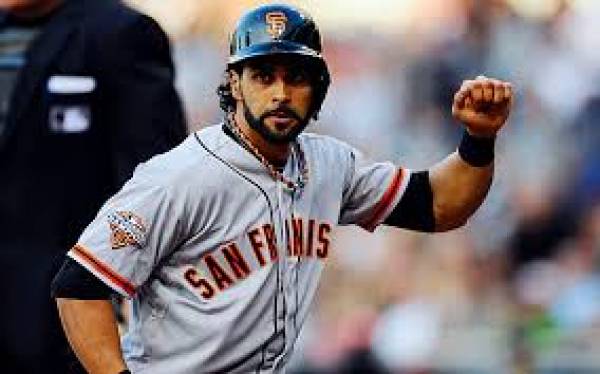 Gambling911.com has your Diamondbacks vs. Giants DFS pick for April 17 and its all about San Francisco outfielder Angel Pagan.
He's priced around $3300 for tonight's matchup against Arizona. 
Pagan went 3-for-4 with three singles as the Giants lost to the Rockies on Tuesday and is batting at .333 despite back issues.  More importantly, Pagan is 7-for-12 against Josh Collmenter with two RBIs.
Collmenter has allowed 19 hits in 9 2/3 innings and failed to pitch past the fifth inning in his first two starts.  While the Arizona starter is 5-3 with 3.50 ERA in 19 career games (eight starts) against San Francisco, he did allow four earned runs on 10 hits in 4 2/3 innings to the Giants on April 6.
Giants RH Jake Peavy, we should note, is 1.64 ERA over six home starts last season. 
The Giants have lost seven in a row for the first time since June 26-July 2, 2010 so we are not really high on any other Giants players on the DFS front at this time.
- Tyrone Black, Gambling911.com