DFS Major League Baseball Picks Opening Day April 6 – Clayton Kershaw
Published on:
Apr/05/2015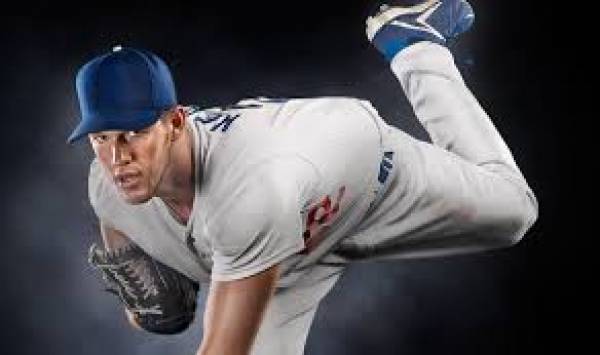 Gambling911.com is excited to bring you our DFS Major League Baseball picks, salaries and betting lines for Monday April 6.  At the bottom of this article you will find the scoring system generally used for Daily Fantasy Baseball. 
Clayton Kershaw (LA Dodgers – Pitcher) $12.4K – Kershaw may seem like too easy a pick as last year's MVP but Daily Fantasy Baseball is all about making value and, despite his high price tag, Kershaw should exceed value here. 
He finished last season with a 1.77 ERA and faces a San Diego team that has a difficult time hitting against lefties.  They are 1-6 in their last 7 road games vs. a left-handed starter. Kershaw's value should be inflated playing at home. 
The Dodgers are a huge -190 favorite with Kershaw starting.  It's easy to see why as the Dodgers are 4-0 in Kershaw's last 4 starts vs. Padres.   He also held the Padres to a .110 batting average.  Six of the eight Padres' projected starting hitters that have faced Kershaw are a combined 7-for-66 against him.  
With Daily Fantasy Baseball, a strike out is equivalent to 2 points.  In September Kershaw had 8 strikeouts against the Padres and in August he had 10 while pitching 8 innings (x2.25 points) in both of those.   This type of performance represented around a quarter of your 150 target score.
By comparison, San Diego starter James Shields only had 2 strikeouts the last time he faced the Dodgers. 
Below is the scoring found at one of the biggest daily fantasy websites DraftKings.com. 
Hitters will accumulate points as follows:
Single = +3 PTs
Double = +5 PTs
Triple = +8 PTs
Home Run = +10 PTs
Run Batted In = +2 PTs
Run = +2 PTs
Base on Balls = +2 PTs
Hit By Pitch = +2 PTs
Stolen Base = +5 PTs
Caught Stealing = -2 PTs
Pitchers will accumulate points as follows:
Inning Pitched = +2.25 PTs
Strike Out = +2 PTs
Win = +4 PTs
Earned Run Allowed = -2 PTs
Hit Against = -0.6 PTs
Base on Balls Against = -0.6 PTs
Hit Batsman = -0.6 PTs
Complete Game = +2.5 PTs
Complete Game Shut Out = +2.5 PTs
No Hitter = +5 PTs
Rosters will consist of 10 players and must include hitters from at least 3 different MLB teams.
The 10 roster positions are: P, P, C, 1B/DH, 2B, 3B, SS, OF, OF, OF
Salary Cap - $50,000
Tournaments (Guaranteed Prize Pool) – (avg. score to take 1st place in a large field tournament)
Target Score – 150 points; 10 players on roster
Fantasy Points Pitching ($15,000-$20,000 allocation; 30-40% of salary cap)
Fantasy Points Hitting ($30,000-$35,000 allocation)
- Ean Lamb, Gambling911.com