Daily Fantasy Baseball Hot Hitters – April 16: Eric Hosmer, AJ Pollack, More
Published on:
Apr/16/2015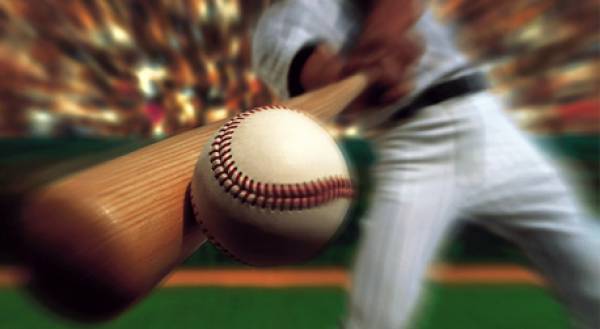 Gambling911.com has your daily fantasy baseball hot hitters for Thursday April 16.  Monitor regularly as we will often add more hitters throughout the day.
Jose Reyes (Toronto) – (April 16) – He is 9-for-20 against the Rays Chris Archer.  Reyes had one RBI as part of the Blue Jays 12-7 victory.  
Eric Hosmer (Kansas City) – (April 16) - Eric Hosmer is playing on one of the hottest teams in Baseball right now and he's already demonstrated how well he can hit against Minnesota.  He was 2-for-4 with two RBI and two runs scored against the Twins on Monday.  For this Thursday game, Hosmer will face an opposing pitcher in Tommy Milone for whom he has hit 4 of 11, 1 of which was a home run.  He's priced right at $3500.
Jean Segura (Milwaukee) – (April 16)- Oh boy!  No excuse not to have Segura on your roster Thursday at $3100.   He went 3-of-3 against the Cards John Lackey and hit 2 of 4 Wednesday night.  Jean Segura hit a two-run home run in Saturday night's win over the Pirates.
Adam Lind (Milwaukee) – (April 16) - Lind has reached safely in all seven games after Monday's game.  Against St. Louis' John Lackey, Lind is 15-28 with 6 extra base hits and 6 RBIs.  He's priced right around $4K.
Jhonny Peralta (St. Louis) (April 16) - Jhonny Peralta went 2-for-4 with a pair of RBI in Monday's loss to the Brewers.  He scored a run Wednesday night.  Peralta is 2-of-6 against Mike Fiers with a home run.
Ender Inciarte – (Arizona) – (April 16) - Ender Inciarte led the Diamondbacks to victory on Monday against the Padres, going 3-for-5 with two doubles, a triple, and four RBI.  Against Madison Bumgarner he's hit 5 of 12.
A.J. Pollack – (Arizona) – (April 16) – He has the ability to do some serious damage against Bumgarner having hit 8 of 28 at bats including a home run and 3 RBI's.  Pollack had a great weekend going 3-for-3 with a walk and two runs scored versus the Dodgers on Saturday and hitting a three-run double in Sunday's loss to the Dodgers.
Ryan Braun (Milwaukee) (April 16) – He's gone 3-for-10 against a Cardinals pitcher that could have difficulties Thursday.  Braun had two hits out of five with an RBI on Wednesday. 
Salvador Perez (Kansas City) (April 16) He had three home runs and notched eight RBIs through six games in the first week.  He hit a solo homer and drove in two runs in Sunday's win over the Angels.  He's hit 4 of 11 versus Tommy Milone with one RBI.
Adeiny Hechavarria (Miami) (April 16) turned 26 on Wednesday and celebrated by going 3-for-3 with a homer and three RBI in a win over the Braves.  He has had 1 hit off 6 at bats against Dillon Gee.  Hechavarria is a last option but doable for Thursday priced at $2400.
Oswaldo Arias (Minnesota) – (April 17) – At the time this was going to press, Arias slammed a two-run home run against St. Louis.  Arias hot arm could come in handy Friday as he has an .809 OPS and 28 home runs in 478 career at-bats against right-handed pitching.  Arias is priced around $3.5K.
Angel Pagan (San Francisco) – (April 17) – He's priced around $3300.  Pagan went 3-for-4 with three singles as the Giants lost to the Rockies on Tuesday and is batting at .333 despite back issues.  More importantly, Pagan is 7-for-12 against Josh Collmenter with two RBIs.
Mike Napoli (Boston) – (April 17) – Priced at $3K, Napoli has gone 4-of-10 against Ubaldo Jiminez with 3 extra base hits.  Jiminez could be in for a rough night Friday. 
Dustin Pedroia (Boston) – (April 17) - Dustin Pedroia walked, singled twice, and hit a solo home run in five plate appearances in Tuesday's victory against the Nationals.  He is 7-of-17 with 4 RBIs. 
Justin Upton (San Diego) – (April 17) – Upton has been on fire this season and has enjoyed great success against Cubs starter Jason Hammel, hitting 8 of 29 at bats.  Two of those were home runs.  All 8 were RBI's. 
Matt Kemp (San Diego) – (April 17) – He had an RBI Wednesday night against Arizona.  Kemp is 7-of-25 against the Cubs Jason Hammel with one home run and 3 RBIs. 
- Ean Lamb, Gambling911.com