Cardinals vs. Marlins Betting Line – June 23
Published on:
Jun/23/2015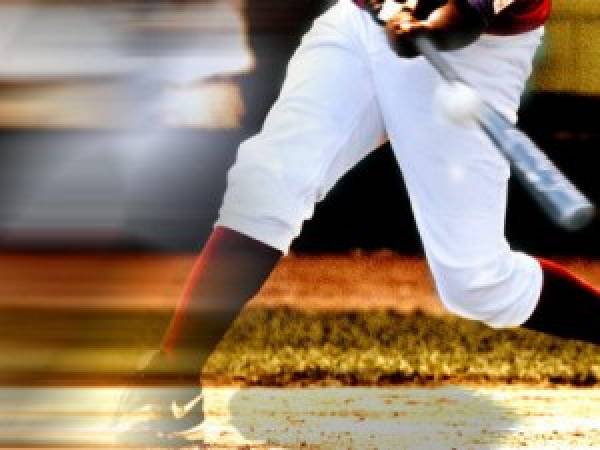 Carrie Stroup here with your Cardinals vs. Marlins betting line for June 23.  Sportsbook.ag Line: St. Louis -140, Miami +130, Total: 7.

The St. Louis Cardinals look to continue their fantastic season when they start a series in Miami against the Marlins on Tuesday night.  
It is no surprise that the Cardinals are once again one of the top teams in baseball with their depth and talent as they come into this after playing their last five contests on the road. They are 2-3 so far on the road trip, but after losing two straight against the Twins with just two total runs scored, they went to Philadelphia and won a series against the Phillies. In the three-game set they outscored the NL East team 24-14, but failed to get the sweep with a 9-2 loss on Sunday afternoon in which they were a mere 1-for-6 with RISP. OF Jason Heyward (.279) continued his hot streak with a 3-for-4 night and over the last 10 games has gone 16-for-38 (.421) with four doubles, two homers and six RBI.
The Marlins have not been having a successful year and they are happy to be home after a quick five-game road trip in which they were 1-4 and were outscored 21-12. In the most recent series against the Reds, they were able to split the first two contests, but in the rubber-match on Sunday were defeated by a score of 5-2. In the losing effort the offense went a putrid 1-for-11 with RISP despite the top two batters in the order (Dee Gordon and Derek Dietrich) going 5-for-10. OF Giancarlo Stanton (.260) has at least one hit in eight of his past 10 games and currently leads the NL in both HR (25) and RBI (64).
A pair of 23-year-olds will take to the mound in the matchup as RHP Carlos Martinez (7-3, 2.80 ERA) goes head-to-head with RHP Jose Urena (1-3, 4.18 ERA) of Miami. St. Louis has played much worse when on the road as evidenced by its 19-17 record as they take on these Marlins who are an even 17-17 in front of their fans in 2015. This will be the 13th meeting between the two clubs since the start of 2013 and they have split (6-6) the contests so far with Miami holding a 4-2 edge at home during that time.
Trends show that the Cardinals are a solid 40-18 (.690) when the total is seven to 8.5 this season as they are also a poor 6-19 (.240) in road games when playing with a day off over the last three seasons.
Some big power is missing from the St. Louis lineup with both 1B Matt Adams (Quad) and OF Matt Holliday (Quad) on the DL as the Marlins continue to play without 3B Martin Prado (Shoulder) and 1B Michael Morse (Finger).                                                                   
Many thought that Martinez was destined for the bullpen with his strikeout ability and less than stellar control, but he has been given the chance to prove himself this year with Wainwright going down and hasn't disappointed. He has surprisingly raised his strikeout rate more than a whiff per inning to 9.5 K/9, but does still suffer from poor control (3.9 BB/9). One area he will need to improve on is his HR/FB ratio, as 16% of the balls in the air are leaving the park, but he is able to get it on the ground more often than not (55.5% GB) and is currently leaving 83.9% of runners on base. The young righty has been on a tear of late with his team going 5-1 in his last six starts, totaling 40.1 innings, five runs (4 ER) on 26 hits with 42 strikeouts in that time.
Martinez has never faced the Marlins in his young career as a starter, and the obvious big threat is Stanton, but he will also need to be weary when taking on 2B Derek Dietrich (.333) who has four multi-hit performances in his last eight times out with three homers. Also, 2B Dee Gordon (.356) will give him headaches as a stolen base machine (24 SB, 2nd in the NL), but OF Christian Yelich (.236) has struggled to get things going in his second full season and is striking out in 24.7% of his at-bats while seeing his ISO decline to .097.
The bullpen for St. Louis is one of the best, boasting a 13-6 record with a 2.13 ERA (1.23 WHIP) and getting saves in 28-of-33 (85%) chances. Trevor Rosenthal (0.57 ERA, 21 saves) has been lights out in 2015 and has not allowed a run since May 3rd (18.2 IP), giving up 12 hits with an 18:5 K/BB ratio during the stretch.
Urena has worked his way into the starting rotation in Miami after starting the year with a few bullpen stints and has performed well despite striking out a meager 3.9 batters per nine innings. This is not unusual as he never struck out more than 6.7 batters per nine in the minors, but has been able to win games with control and the ability to keep balls on the ground. In his seven appearances (5 starts) with the Marlins, Urena has shown some of that control (2.8 BB/9) and is forcing batters to hit in on the ground 54.2% of the time. He's been very consistent in his last four starts, getting a quality outing each time with double-digit groundballs in each performance, but in his latest game against the Yankees he had just one strikeout and four walks over his six innings of two-run, six-hit baseball.
There is plenty to fear in the St. Louis lineup, and currently SS Jhonny Peralta (.311) has the best average amongst the regulars while coming in with five hits over his last three games. With his offensive woes, OF Jon Jay (.230) has been limited at the plate recently and the Cardinals added in OF Randal Grichuk (.285) who has become yet another threat at the plate with three long balls in the past three contests.
The relievers for Miami have gone 9-14 with a 3.84 ERA (1.34 WHIP) and are a putrid 12-for-23 (52%) in save opportunities. A.J Ramos (1.38 ERA, 9 saves) has three blown saves since becoming the closer, but has some stellar numbers with 17 hits allowed and 42 strikeouts in his 32.2 innings on the mound.     
- Carrie Stroup, Gambling911.com Senior Reporter