Baseball Betting: Twins vs Tigers Tangle for Two
Published on:
Sep/29/2009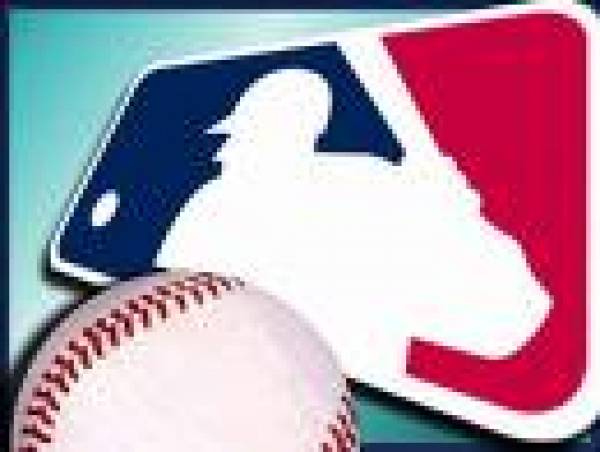 The next three days could determine the AL Central champion, and the most pivotal hours will come Tuesday. After rain washed out the scheduled opener of a four-game series, the division-leading Detroit Tigers and second-place Minnesota Twins Minnesota Twins will play a day-night doubleheader at Comerica Park. Detroit is favored in both games, but with the way the Twins have been playing, one would have to think that a sweep by the Tigers is unlikely. Therefore, the underdog bettor should bring home at least a small profit. Get the latest prices on the LIVE ODDS page at Sportsbook.com.
Detroit (83-72, +0.6) had a comfortable seven-game cushion in the division on Sept. 6, but that lead has dwindled to two as the Tigers have dropped 11 of 19 while the Twins (81-74, -1.9) are 11-2 since Sept. 13. Detroit has been tied or alone atop the division since May 10. No team has ever lost the title in the last week of the season after leading for that long.
"I thought it would go down to the wire and obviously that's going to be the case," Tigers manager Jim Leyland said. "I hope my players have some butterflies, but there's a difference between nervous and scared."
Minnesota's surge includes winning two of three home games against Detroit from Sept. 18-20. However, the scene has now shifted to Comerica Park, where the Tigers are 48-26 this season and 21-8 in home games in day games.
They'll also start one of the AL's top rookies and their All-Star ace in Tuesday's doubleheader.
Rick Porcello (14-9, 4.14 ERA) is 4-1 with a 3.28 ERA in his last six starts, boosting his chances to win AL Rookie of the Year. The 20-year-old right-hander is 1-2 with a 3.71 ERA in three starts against the Twins this season, and has lost his last two - both at the Metrodome - while receiving no runs from his teammates.
Porcello beat the Twins at home May 5, giving up four hits over seven innings of a 9-0 victory. The Tigers are 18-11 in his starts this season and they have won the last five at home.
Justin Verlander (17-9, 3.41) will try to give the Tigers another needed victory in the finale and match his career high for wins, set in 2007. He helped Detroit avoid a three-game skid Thursday, striking out 11 over seven innings of a 6-5 victory in Cleveland.
The Twins haven't been easy to tame for the right-hander, who has a major league-leading 256 strikeouts. Minnesota has scored five runs in successive wins against Verlander over the last two months, including an 11-0 victory in Detroit on Aug. 8. The Tigers ace is just 3-8 (-8.7 Units) against the money line vs. teams averaging 2.75 or less extra base hits per game this season. (Tigers Record)
The Twins will counter with Nick Blackburn (11-11, 4.18) and rookie Brian Duensing (5-1, 3.33), who has been excellent since moving into the rotation Aug. 22.
Blackburn has put a difficult stretch behind him, winning his last two starts by yielding two runs in 13 1/3 innings after going 1-7 with a 7.36 ERA in his previous 11 outings. The right-hander was masterful Monday night as he scattered eight hits and struck out six over seven innings of a 7-0 win in Chicago. Blackburn is 2-2 with a 3.66 ERA in five career starts against Detroit, but both losses have come at Comerica Park. He's 0-3 with an 8.00 ERA in four career appearances there and he and his teammates are 0-12 in road games when playing against a team with a winning record over the last two seasons.
"This is what we all play for. It's a blast," Blackburn said. "Being in a race like this makes it even more exciting. There's more pressure, but it makes us enjoy the wins even more."
Duensing is searching for his sixth consecutive victory as a starter and fourth in as many starts. The left-hander earned a victory at Chicago on Wednesday night, giving up four runs and nine hits over 5 2/3 innings. He won his only start against Detroit on Sept. 18, allowing four hits in 6 1/3 innings of a 3-0 home victory.
The Twins start the day 18-5 on Tuesday's and are an underdog according to Sportsbook.com in both games. In the first contest Minnesota is +120 with total of nine and the nightcap could be adjusted by outcome of first game, but for now the Twinkies at +150 with total lowered to eight. The Twins are 19-10 vs. AL teams allowing 4.7 or less runs a game in the second half of the season.
Detroit has won last 23 of 33 home games against right-handed starters, which is the situation in Game 1 and the Tigers are 11-3 when Verlander is favorite in home park.
Both games are available for viewing in home markets and MLB.TV. The first AL Central battle starts at 12:05 Eastern with the nitecap at 7:05E. StatFox Power Line - Detroit -105 (Game 1), Minnesota -119 (Game 2).
With Daily Dime Lines and Daily Money Back Specials, Sportsbook.com is the place for MLB playoff betting.