Tristan H. Cockcroft of ESPN.com has released the first 2013 Fantasy Baseball Pitcher Rankings Tuesday April 2 that have the Los Angeles Dodgers Clayton Kershaw ranked number one ahead of pre-season favorite Justin Verlander of the Detroit Tigers. (Visit Gambling911.com regularly to get the most updated 2013 Fantasy Baseball Pitcher Rankings here)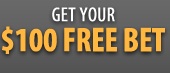 Not appearing among the rankings yet is one Jose Fernandez, who is expected to start for the Miami Marlins this coming Sunday and has been the talk of Major League Baseball these last few days.
Fernandez's prospect credentials are stunning, Cockcroft notes: He was the No. 14 pick overall in the 2011 amateur draft. He had an astonishing 1.75 ERA, 0.93 WHIP and .191 batting average allowed in 25 starts in the minors in 2012.
-----
Miami Marlins Odds to Win NL East 2013 at Sportsbook.com
Atlanta Braves +220
Miami Marlins 80/1
New York Mets 10/1
Philadelphia Phillies 4/1
Washington Nationals -140
Cockcroft, however, issued this stern warning to Fantasy Baseball players:
But before we embrace this Fernandez lovefest, let's undergo a brief reality check: This is a 20-year-old with only 11 starts in high Class A ball, none higher, who made only one appearance of two innings facing mostly minor leaguers during this year's Grapefruit League action. His promotion is a bold move by the Marlins; the reality is that expecting much from him this season might be too bold.
There is no doubt that Fernandez should have cost a considerable chunk of any fantasy team's FAAB budget, based solely upon his scouting reports and high -- albeit potentially distant -- statistical ceiling. Now the question becomes: To what degree should you trust him, or Maurer, for that matter, in the early weeks of 2013?
He adds:
Any veteran fantasy owner has, by this point, probably heard the phrase, "Every young pitcher endures an adjustment period." The chart above illustrates this; this group of elite pitching prospects typically reached this career stage between their sixth and 20th turns in the majors, then fully hit their stride by about their 40th career starts. This is evidence that you shouldn't expect the breakthrough during a top pitching prospect's rookie season, but rather his sophomore campaign, if you have the option of waiting.
Tyler Poslosky of Bleacher Report wrote of Kershaw heading into the 2013 regular MLB season:
After racking up 21 wins in 2011, Dodgers hurler Clayton Kershaw saw his win total drop to 14 last season. No matter, Kershaw was one of seven pitchers to record more than 220 strikeouts last season—a feat that earns you mega points in fantasy land.
Continue to expect Kershaw to dominate both sides of the plate for the Dodgers, which have a real shot at making a deep run in the postseason.
2013 Fantasy Baseball Pitcher Rankings a la Cockcroft:
| | |
| --- | --- |
| 1 | Clayton Kershaw |
| 2 | Justin Verlander |
| 3 | Felix Hernandez |
| 4 | Stephen Strasburg |
| 5 | David Price |
| 6 | Matt Cain |
| 7 | Cole Hamels |
| 8 | Cliff Lee |
| 9 | Gio Gonzalez |
| 10 | Madison Bumgarner |
- Don Shapiro, Gambling911.com