Babes of WSOP
If you were with us last year in Vegas around this time you probably remember little about who actual won the World Series of Poker (WSOP), as opposed to who was there in the form of surgically enhanced females.
This year promises to be no exception.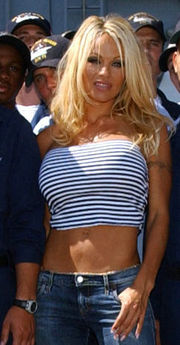 Babe Watch Pamela Anderson will be signing autographs and meeting with the press in a specially designated VIP suite for one of the word's fastest online poker rooms, Doyles Room (See Web Site Here)  She will be there with the 'ol charmer and Playboy himself, legendary poker pro Doyle Brunson.  Gambling911.com will be meeting with the folks from Doyles Room and Pamela Anderson during our coverage of the opening days of WSOP July 26 thru July 30. 
-------------------------------
Jenny Who?  That's Jenny Woo!  And everyone and their mother will be looking for her at this year's World Series of Poker.  "She's in huge demand for interviewing," commented Gambling911.com's own Payton O'Brien, who is in charge of organizing the WSOP coverage for 911.  Woo - who has begun to hit the poker circuit herself and is being groomed as the 2007 World Series of Poker winner, promises to be the hottest reporter on the scene.  She's be touring in Norway the end of August as part of The Norwegian FHM/Purple Lounge Poker Tour
-------------------------
Most downloaded babe Cyndi Margolis will be appearing at the World Series of Poker as part of her new stint with The Gambling911.com crew with get first dibs at Ms. Margolis to learn more about what WagerWeb's plans are in the world of poker. 
------

Everybody's favorite Cheerleader/Reporter - Destiney Bleu Lewis -
will be on hand surveying the World Series of Poker scene and
interviewing poker pros

Lawrence Rabie of BetWWTS.com (See Web Site Here) will be in the house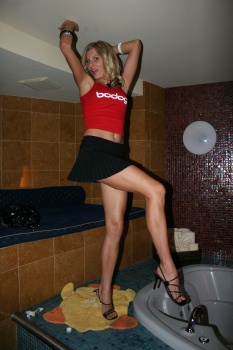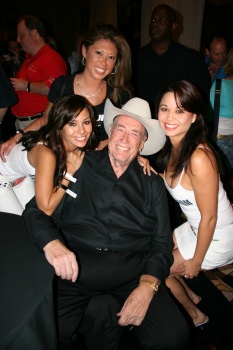 Bodog Girl gone wild after hours      Doyle Brunson - Legendary poker pro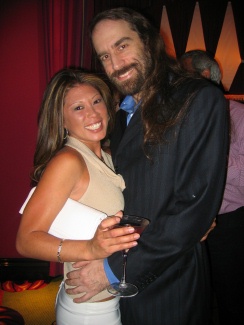 Chris "Jesus" Furguson not being entirely holy during last year's WOP parties

Full Tilt or Full Rack?  WOW!!!!

Michael Jacobson, publisher of Poker
Life Magazine, poses here with some
hottie.  Hey Michael, who needs a
Donald Trump doll when you can
have Barbie?
You will not want to miss our extensive coverage from this year's World Series of Poker
More hot babes than you can shake a stick at
Related Pages:
Hot Babes
Online Poker Rooms
Poker Tips and Strategies
Jenny Woo Blog
-----
Gambling911.com News Wire
Originally published July 15, 2006 11:25 am EDT