Iowa is a -4.5 favorite versus Wisconsin in their Big Ten Tournament showdown at 9 pm ET Friday night.  There are plenty of prop bets on this game as well here.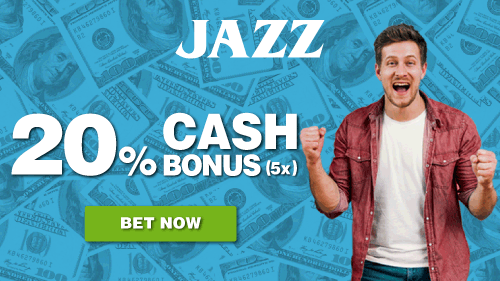 Betting Preview
In the regular season, Iowa won both of the head-to-head matchups.

This line has been determined to be on the money with no underlay or overlay.

Iowa has won the last three games versus Wisconsin and covered using the current spread in each.

The Hawkeyes pay out $1800 for every $100 bet to win the 2021 NCAA Men's College Basketball Championship.
Prop Bets
Wisconsin @ Iowa Fri, Mar 12, 2021 EST
| Rot | First To Score 20 Points | Moneyline |
| --- | --- | --- |
| 2503 | Wisconsin     | +125 |
| 2504 | Iowa     | -155 |
| Rot | Last To Score | Moneyline |
| --- | --- | --- |
| 2507 | Wisconsin     | -115 |
| 2508 | Iowa     | -115 |
| Rot | Double Result | Moneyline |
| --- | --- | --- |
| 2510 | Wisconsin - Wisconsin     | +230 |
| 2511 | Tie - Wisconsin     | +2000 |
| 2512 | Iowa - Wisconsin     | +550 |
| 2513 | Wisconsin - Iowa     | +450 |
| 2514 | Tie - Iowa     | +1700 |
| 2515 | Iowa - Iowa     | -125 |
| Rot | Winning Margin | Moneyline |
| --- | --- | --- |
| 2525 | Wisconsin to win by 1-2 pts     | +450 |
| 2526 | Wisconsin to win by 3-6 pts     | +300 |
| 2527 | Wisconsin to win by 7-9 pts     | +500 |
| 2528 | Wisconsin to win by 10-13 pts     | +600 |
| 2529 | Wisconsin to win by 14-16 pts     | +850 |
| 2530 | Wisconsin to win by 17-20 pts     | +850 |
| 2531 | Wisconsin to win by 21 or more pts     | +800 |
| 2532 | Iowa to win by 1-2 pts     | +750 |
| 2533 | Iowa to win by 3-6 pts     | +375 |
| 2534 | Iowa to win by 7-9 pts     | +500 |
| 2535 | Iowa to win by 10-13 pts     | +400 |
| 2536 | Iowa to win by 14-16 pts     | +800 |
| 2537 | Iowa to win by 17-20 pts     | +850 |
| 2538 | Iowa to win by 21 or more pts     | +550 |
- Tyrone Black, Gambling911.com