Nevada's William Hill operations have been accused of cheating players with in-game wagers, accusations that Hill calls "outrageous".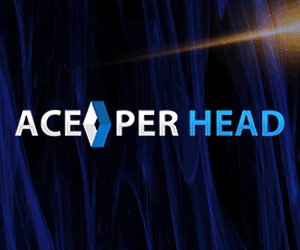 *6 weeks free trial - test drive - best in the biz
*Deposit with Bitcoin - They'll double it!
*Get your own domain, customized website, logo
*Switch in under an hour, earn mrore $$ for doing so
*Odds featured on DonBest.com
*Thousands of betting options daily + live in-play
*Easy and discreet payment options include gift cards
*Walmart gift cards also accepted


Start Earning Money From Your Sheet Here
At least two professional sports bettors have accused the bookmaker of intentionally delaying the acceptance of in-game wagers as a means of boosting its winning percentage against gamblers.
In a statement to Sports Handle, William Hill flatly denied the claims, and indicated it may seek legal action against one of the accusers.
The gamblers in question are Bill Krackomberger, a New Jersey-based braggadocio whose claim to fame is impersonating Gambling911.com reporter Jenny Woo so that he could gain access to free Vegas buffets, and another gentleman, Rufus Peabody.
"William Hill is the only book in Las Vegas that uses the 'spin/hold in queue' delay process," Krackomberger told Sports Handle. "What that does is it gives them a chance to look at your bet then check to see if they are in line with the market. Whereas other sportsbooks have to remain on top of their game by constantly changing lines, William Hill doesn't have to do this. Basically, the customers can play bookmaker for them since they don't have instant approval software."
Mr. Peabody acknowledged via Twitter that there is nothing in Nevada's gaming regulations to prohibit such delays and preferential treatments.
Believe it or not, there is nothing in Nevada's gaming regulations explicitly prohibiting a sportsbook from delaying & preferentially accepting/rejecting live bets based on what transpired during that delay.

We need better regulationshttps://t.co/Y0sxEBMmRh

— Rufus (@RufusPeabody) October 19, 2020
Ed Miller, co-author of the 2019 book "The Logic of Sports Betting", suggests that William Hill is not up to anything nefarious.  
"There may not be bad intent, but the result of the delay/reject policy is that it tends to be biased toward canceling the better bets that customers make," he explained. "The longer the delay period, the stronger this bias is. I think it's fair to think of this mechanic as offering the operator a button they can press at any time at their sole discretion that amounts to 'oops we made a mistake, undo the last X seconds.' I noticed that this season William Hill both seems to have shortened their delay period substantially in football, and they make fewer small line changes during breaks in play (i.e. they are also choosing to press the button less frequently)."
William Hill is expected to be acquired by Caesars Entertainment Corp in the second half of 2021, though the deal is conditional on the approval of William Hill's shareholders.
- Jagajeet Chiba, Gambling911.com