Betting is available for UFC 252: Miocic vs Cormier 3 from Milwaukee, Wisconsin.  Use bonus code G911 to claim the BetUS generous welcome bonus (the max bonus is $2500). Best payouts for this fight include method of victory: Daniel Cormier by Decision $40 for every $10 bet, fight being decided in first round $60 payout for every $10 bet, and fight decided in 4th round paying $1400 for every $10 bet (payouts vary per book)  Venues showing this fight appear below.
The state Supreme Court struck down Gov. Tony Evers's stay-at-home order on May 13, effectively lifting statewide restrictions on businesses in Wisconsin. Mr. Evers, a Democrat in a highly contested battleground state, had already announced plans for a gradual reopening but warned the ruling would cause "chaos." Some counties have since placed their own restrictions on businesses. Mr. Evers mandated the use of face coverings in all public indoor places starting August 1.
Spotlight Venue
Moes Irish Pub @ Wauwatosa - 10842 Bluemound Rd Wauwatosa, WI  
7.15 miles away - (414) 774-9782
THE TRILOGY ENDS HERE! Mo's is now your place to catch all the UFC action!! Don't miss UFC 252 World Heavyweight Championship Miocic vs Cormier. Get here before 8:30 for a great seat and no cover!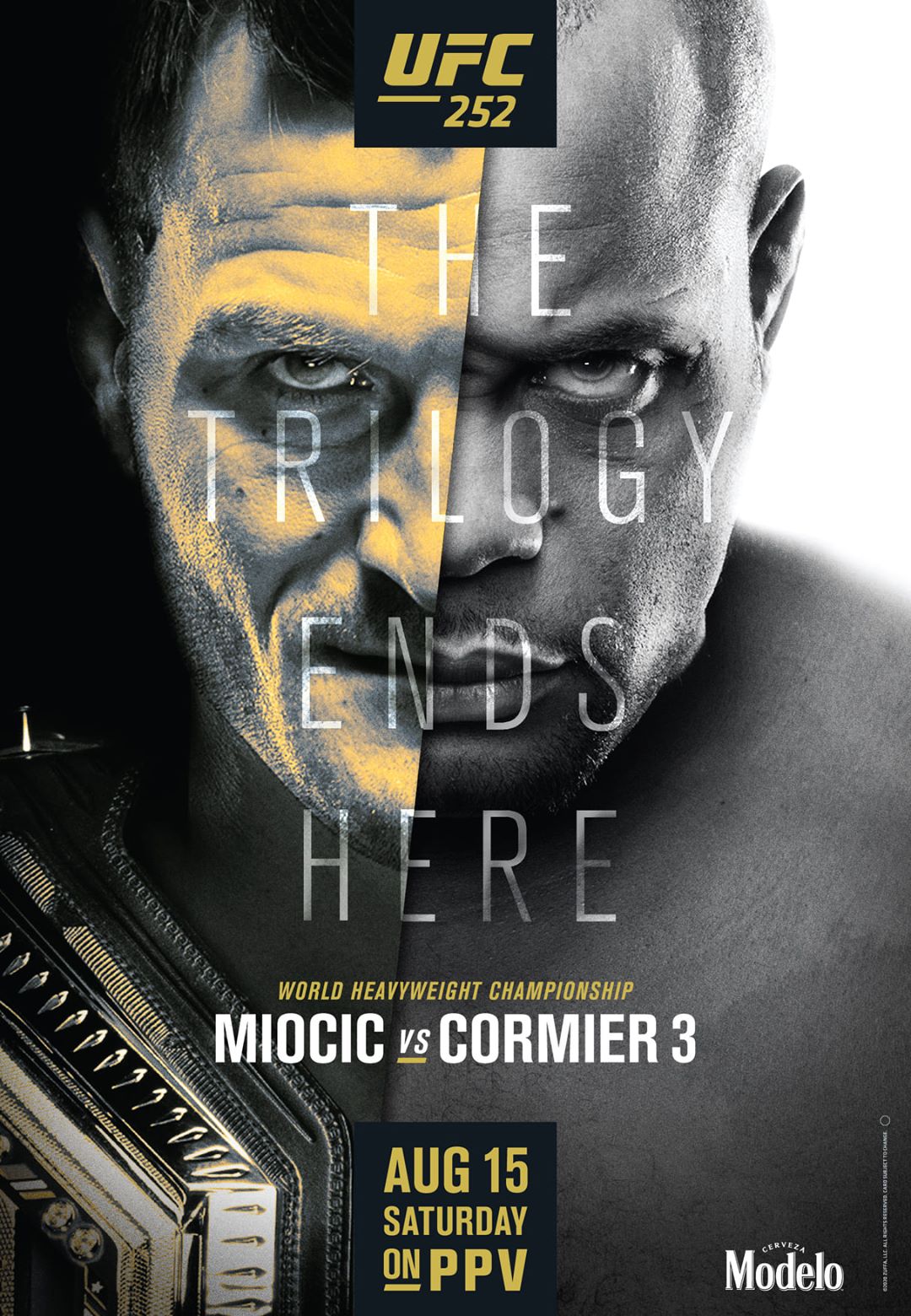 Confirmed - Do call in advance as capacity restrictions apply
Red Lion Pub1850 N Water St Milwaukee, WI  
1.17 miles away(414) 431-9009
Dave & Busters @ Tosa2201 N Mayfair Rd Wauwatosa, WI  
7.3 miles away(414) 454-0100 
Buffalo Wild Wings @ Glendale WI590 W. Northshore Drive N-145 Glendale, WI  
7.45 miles away(262) 369-1600 
The Tap Room1301 Milwaukee Ave South Milwaukee, WI  
9.09 miles away(414) 766-9725 
Buffalo Wild Wings @ Brookfield WI16750 W. Bluemound Road Suite G Brookfield, WI  
10.91 miles away(262) 641-8956 
Buffalo Wild Wings @ Germantown WIN96 W17990 County Line Rd Germantown, WI  
15.58 miles away(262) 251-1781 
Buffalo Wild Wings @ Pewaukee1273 Capitol Dr. Pewaukee, WI  
16.86 miles away(262) 695-3900 
Sussex BowlN64 W24576 Main St Sussex, WI  
17.87 miles away(262) 246-6808 
Buffalo Wild Wings @ Waukesha WI1180 West Sunset Dr. Waukesha, WI  
18.05 miles away(262) 832-2999 
Buffalo Wild Wings @ Racine WI5880 Durand Ave Racine, WI  
23.74 miles away(262) 598-0960 
Doobies Beer Joint3701 Durand Ave #345 Racine, WI  
24.07 miles away(262) 800-3343 
Lotus Sports Bar and Grill/NightClub3216 60th St Kenosha, WI  
31.76 miles away(262) 652-4735 
Tyrone Black, Gambling911.com