Betting is available for UFC 252: Miocic vs Cormier 3 from Atlanta, Georgia.  Use bonus code G911 to claim the Jazz Sports generous welcome bonus (the max bonus is $1000). Best payouts for this fight include method of victory: Daniel Cormier by Decision $40 for every $10 bet, fight being decided in first round $60 payout for every $10 bet, and fight decided in 4th round paying $1400 for every $10 bet (payouts vary per book)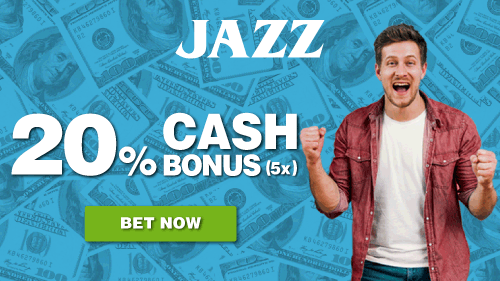 These establishments have confirmed they will be showing Saturday night's fight.  Please call in advance.  Reservations strongly suggested.
SPOTLIGHT VENUE
Big Sky Buckhead 3201 Cains Hill Place Atlanta, GA  
(404) 228-8856 
Big Sky Buckhead is a new restaurant and bar in the Buckhead West Village, at 3201 Cains Hill Pl NW. Our design is a clean, contemporary take on a mountain lodge. We are now open daily for dinner at 6pm, and late night drinks, as well as for brunch at 11:30am on Sunday. We have teamed up with acclaimed Chef Hector Santiago to create a fast casual concept that we believe brings something completely unique to the area with a focus on delicious lunch and dinner in a fast-casual environment.
Your Pie275 Memorial Drive Southeast Atlanta, GA  
0.56 miles away(678) 399-3838 
Hard Rock Cafe @ Atlanta215 Peachtree St. NE Atlanta, GA  
0.76 miles away(404) 688-7625 
Fado Irish Pub @ Atlanta Peachtree933 Peachtree St Space 919 Atlanta, GA  
2.19 miles away(404) 260-7910 
Big Sky Buckhead3201 Cains Hill Place Atlanta, GA  
6.44 miles away(404) 228-8856 
Twin Peaks Restaurant @ Buckhead3365 Piedmont Road Atlanta, GA  
6.81 miles away(404) 961-8946 
Buffalo Wild Wings @ Atlanta2860 Cumberland Mall SE Suite 1636 Atlanta, GA  
10.06 miles away(770) 435-4275 
Sports & Social - Live at the Battery825 Battery Ave SE Suite 600 Atlanta, GA  
10.75 miles away(404) 965-2511 
Cigaros3220 Butner Rd Ste 210 Atlanta, GA  
10.89 miles away(678) 949-9334 
Haven Restaurant and Lounge375 Rockbridge Rd NW Lilburn, GA  
15.86 miles away(770) 921-8011 
Buffalo Wild Wings @ Peachtree Corners6135 Peachtree Parkway Peachtree Corners, GA  
16.55 miles away(770) 449-4594 
Rock N Taco928 Canton Street Roswell, GA  
19.04 miles away(404) 841-1048 
Johnnys Sports Bar & Grill1455 Pleasant Hill Rd Suite 110 Lawrenceville, GA  
20.11 miles away(404) 287-3926 
Buffalo Wild Wings @ Alpharetta2375 Mansell Road Alpharetta, GA  
20.45 miles away(678) 352-4599 
Buffalo Wild Wings @ Marietta125 Ernest Barrett Pkwy Marietta, GA  
20.57 miles away(678) 354-9464 
Twin Peaks Restaurant @ Kennesaw2475 George Busbee Parkway NW Kennesaw, GA  
20.82 miles away(678) 348-1605 
Buffalo Wild Wings @ Douglasville6790 Douglas Blvd Douglasville, GA  
20.95 miles away(678) 391-8470 
Buffalo Wild Wings @ Hiram5000 Jimmy Lee Smith Pkwy Hiram, GA  
22.69 miles away(770) 439-3744 
Buffalo Wild Wings @ Buford GA3333 Buford Drive Suite 2022C Buford, GA  
31.89 miles away(770) 271-9023 
Buffalo Wild Wings @ Newnan GA355 Bullsboro Drive Newnan, GA  
32.69 miles away(770) 502-0750 
Canton Icehouse150 Keith Drive Canton, GA  
35.19 miles away(770) 224-6160 
- Ean Lamb, Gambling911.com