Where Can I Watch, Bet the Jake Paul vs. Tommy Fury Fight From Toronto
Published on:
Dec/15/2021
Establishments in Toronto plan to show the highly anticipated Jake Paul vs. Tommy Fury fight but we advise calling ahead to ensure there is enough seating and to be made aware of any cover charge.  Betting on this fight is available via your mobile phone courtesy of our friends at BetOnline.  They offer a generous welcome bonus (max bonus $1000). Jake Paul is a -170 favorite, Tommy Fury pays $140 for every $100 BET.  Scroll Down to Find Where to Watch This Fight.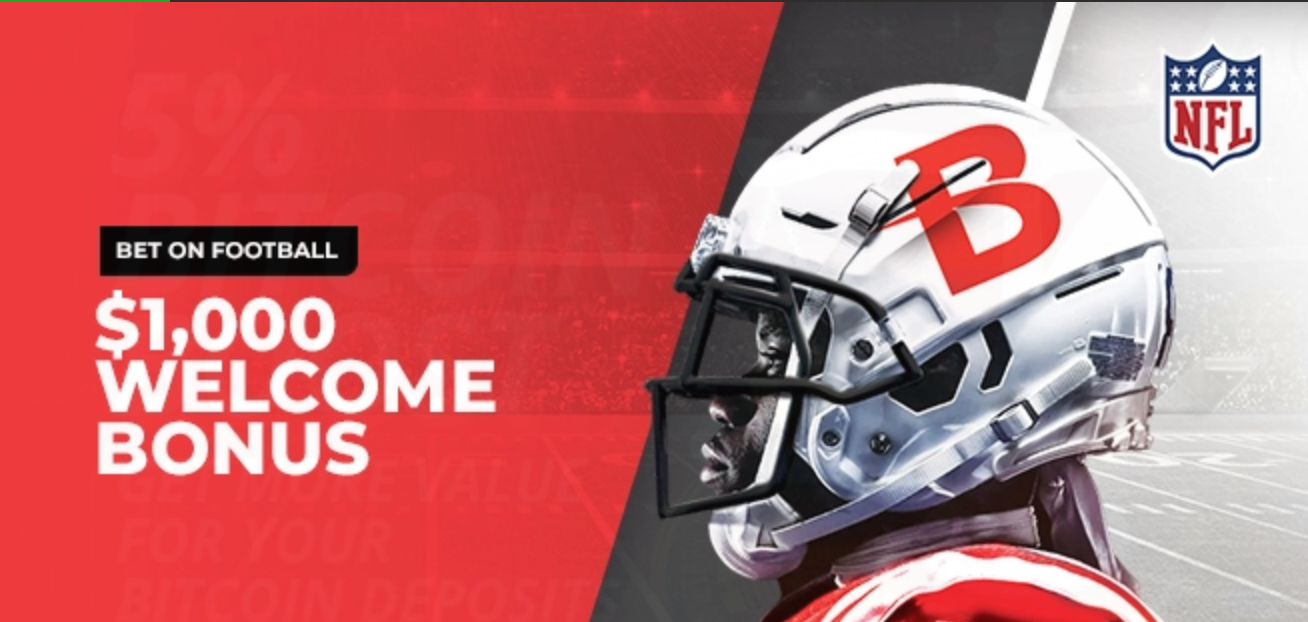 Be advised as of 2:10 pm ET February 26, this event is attracting massive wagering activity.  We encourage you to set up your betting account here now.
Where to Watch From Toronto
Boston's Pizza @ Scarborough Town Center
400 Progress Ave. Unit D7
Scarborough,ON
416-290-0029
Due to the limited number of venues carrying this provider ESPN+ PPV, only the above establishment is confirmed to be showing Sunday's big fight.
Prop Bets Available
Sun, Feb 26, 2023 EST
Rot     Fight Outcome     Moneyline
1001     T Fury To Win By KO, TKO or DQ         +200
1002     T Fury To Win By Decision or Tech Decision         +400
1003     J Paul To Win By KO, TKO or DQ         +190
1004     J Paul To Win By Decision or Tech Decision         +250
1005     Draw or Technical Draw         +900
Rot     Round Betting     Moneyline
1006     T Fury To Win In Round 1         +2200
1007     T Fury To Win In Round 2         +1800
1008     T Fury To Win In Round 3         +1800
1009     T Fury To Win In Round 4         +1600
1010     T Fury To Win In Round 5         +2200
1011     T Fury To Win In Round 6         +2000
1012     T Fury To Win In Round 7         +2000
1013     T Fury To Win In Round 8         +2000
1018     T Fury To Win By Decision or Tech Decision         +400
1019     J Paul To Win In Round 1         +2000
1020     J Paul To Win In Round 2         +1800
1021     J Paul To Win In Round 3         +1800
1022     J Paul To Win In Round 4         +1200
1023     J Paul To Win In Round 5         +1400
1024     J Paul To Win In Round 6         +1400
1025     J Paul To Win In Round 7         +1400
1026     J Paul To Win In Round 8         +1200
1031     J Paul To Win By Decision or Tech Decision         +250
1032     Draw or Technical Draw         +900
Rot     Round Betting Either Winner     Moneyline
1033     Either Winner In Round 1         +1200
1034     Either Winner In Round 2         +1000
1035     Either Winner In Round 3         +900
1036     Either Winner In Round 4         +900
1037     Either Winner In Round 5         +900
1038     Either Winner In Round 6         +1000
1039     Either Winner In Round 7         +1200
1040     Either Winner In Round 8         +1400
1045     Fight To Go The Distance         -110
Rot     Round Group Betting Alternative 2     Moneyline
1086     T Fury To Win In Rounds 1 - 2         +1000
1087     T Fury To Win In Rounds 3 - 4         +800
1088     T Fury To Win In Rounds 5 - 6         +850
1089     T Fury To Win In Rounds 7 - 8         +1200
1092     T Fury To Win By Decision or Tech Decision         +450
1093     J Paul To Win In Rounds 1 - 2         +1200
1094     J Paul To Win In Rounds 3 - 4         +1000
1095     J Paul To Win In Rounds 5 - 6         +1100
1096     J Paul To Win In Rounds 7 - 8         +1400
1099     J Paul To Win By Decision or Tech Decision         +250
1100     Draw or Technical Draw         +900
Rot     Round Group Betting Either Winner Alternative 2     Moneyline
1101     Either Winner In Rounds 1 - 2         +550
1102     Either Winner In Rounds 3 - 4         +450
1103     Either Winner In Rounds 5 - 6         +450
1104     Either Winner In Rounds 7 - 8         +650
1107     Fight To Go The Distance         -110
Rot     Round Group Betting Alternative 3     Moneyline
1108     T Fury To Win In Rounds 1 - 4         +450
1109     T Fury To Win In Rounds 5 - 8         +500
1111     T Fury To Win By Decision or Tech Decision         +450
1112     J Paul To Win In Rounds 1 - 4         +550
1113     J Paul To Win In Rounds 5 - 8         +650
1115     J Paul To Win By Decision or Tech Decision         +250
1116     Draw or Technical Draw         +900
Rot     Round Group Betting Either Winner Alternative 3     Moneyline
1117     Either Winner In Rounds 1 - 4         +220
1118     Either Winner In Rounds 5 - 8         +250
1120     Fight To Go The Distance         -110
Rot     Fight To Go The Distance     Moneyline
1131     Yes         -110
1132     No         -120
Rot     T Fury To Be Knocked Down and Win     Moneyline
1141     Yes         +450
1142     No         -700
Rot     J Paul To Be Knocked Down and Win     Moneyline
1143     Yes         +375
1144     No         -550
Rot     T Fury To Score a Knockdown     Moneyline
1145     Yes         Ev
1146     No         -130
Rot     J Paul To Score a Knockdown     Moneyline
1147     Yes         -105
1148     No         -125
Rot     Either Fighter To Score a Knockdown     Moneyline
1149     Yes         -300
1150     No         +225
Rot     Both Fighters To Score a Knockdown     Moneyline
1151     Yes         +300
1152     No         -400
Rot     Round Knockdown Betting     Moneyline
1161     T Fury in Round 1         +1300
1162     T Fury in Round 2         +1100
1163     T Fury in Round 3         +900
1164     T Fury in Round 4         +850
1165     T Fury in Round 5         +800
1166     T Fury in Round 6         +850
1167     T Fury in Round 7         +900
1168     T Fury in Round 8         +1100
1169     J Paul in Round 1         +1400
1170     J Paul in Round 2         +1100
1171     J Paul in Round 3         +1000
1172     J Paul in Round 4         +900
1173     J Paul in Round 5         +850
1174     J Paul in Round 6         +900
1175     J Paul in Round 7         +1000
1176     J Paul in Round 8         +1100
1177     No Knockdowns         +240
Rot     Round Knockdown Betting Either Fighter To Score a Knockdown     Moneyline
1178     Either Fighter in Round 1         +675
1179     Either Fighter in Round 2         +525
1180     Either Fighter in Round 3         +450
1181     Either Fighter in Round 4         +425
1182     Either Fighter in Round 5         +400
1183     Either Fighter in Round 6         +425
1184     Either Fighter in Round 7         +450
1185     Either Fighter in Round 8         +525
1186     No Knockdowns         +240
Rot     Total Knockdowns in the Fight     Moneyline
1191     Over  1½  Knockdowns     +150
1192     Under  1½  Knockdowns     -200
Rot     T Fury Total Knockdowns     Moneyline
1193     Over  ½  Knockdowns     -110
1194     Under  ½  Knockdowns     -130
Rot     J Paul Total Knockdowns     Moneyline
1195     Over  ½  Knockdowns     Ev
1196     Under  ½  Knockdowns     -140
Rot     Exact Total Knockdowns     Moneyline
2001     No Knockdowns         +240
2002     1 Knockdown         +160
2003     2 Knockdowns         +275
2004     3 Knockdowns         +700
2005     4 Knockdowns         +2000
2006     5+ Knockdowns         +4000
Rot     T Fury Exact Knockdowns     Moneyline
2011     No Knockdowns         -120
2012     1 Knockdown         +150
2013     2 Knockdown         +650
2014     3+ Knockdown         +2000
Rot     J Paul Exact Knockdowns     Moneyline
2015     No Knockdowns         -140
2016     1 Knockdown         +160
2017     2 Knockdowns         +700
2018     3+ Knockdowns         +2200
- Tony Caliente, Gambling911.com