Betting is available on the Winner, Method of Victory and Total Rounds for UFC 249: Justin Gaethje vs Tony Ferguson from Columbus.  Claim your Welcome Bonus using G911 - Maximum $1000.  Scroll down for bars that show UFC fights, keeping in mind that bars in Ohio will be shut down May 9 due to COVID-19 and therefore you will be unable to watch UFC 249 at any public venue.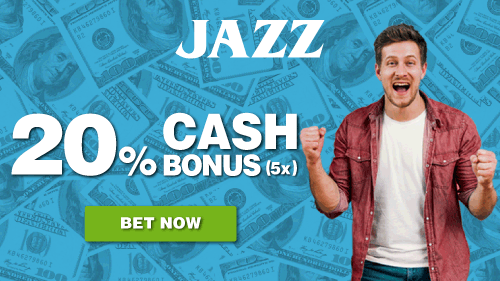 Ohio's restaurants and bars can reopen in two phases, Gov. Mike DeWine said ahead of UFC 249.
Bars and restaurants can first resume outdoor service beginning May 15, the governor said. Indoor dining service can resume the following week on May 21.
UFC events that take place after this date should be available for viewing, but with social distancing protocols still expected to be in effect.
These venues typically show UFC events for future reference   
    Pub Mahone
    31 E Gay St Columbus, OH
    0.18 miles away
    (614) 228-2570
    Brothers Bar & Grill @ Columbus
    477 North Park Street Columbus, OH
    0.81 miles away
    (614) 232-9020
    BBR Columbus
    106 Vine St. Columbus, OH
    0.81 miles away
    (614) 365-7625
    Callahans Columbus
    520 Park Street Columbus, OH
    0.85 miles away
    (614) 223-1200
    Bar 23
    584 N. High St. Columbus, OH
    0.93 miles away
    (614) 224-2323
    Bernards Tavern
    630 North High Street Columbus, OH
    1.0 miles away
    (614) 223-9601
    SeeSaw
    906 North High Street Columbus, OH
    1.4 miles away
    (614) 502-0020
    Food Hall
    1112 North High Street Columbus, OH
    1.68 miles away
    (614) 935-9084
    Bristol Republic
    1124 North High Street Columbus, OH
    1.7 miles away
    (614) 929-5847
    Harrisons on Third
    335 W Third Ave Columbus, OH
    1.74 miles away
    (614) 294-2510
    Millers Ale House Columbus
    1201 Olentangy River Rd Columbus, OH
    2.1 miles away
    (614) 299-2587
    Oldfields North Fourth Tavern
    1571 N 4th St Columbus, OH
    2.36 miles away
    (614) 291-5598
    Woodlands Backyard
    668 Grandview Ave. Columbus, OH
    2.5 miles away
    (614) 488-2114
    Midway
    1728 North High Street Columbus, OH
    2.56 miles away
    (614) 832-6268
    Ethyl and Tank
    19 East 13th Avenue Columbus, OH
    2.56 miles away
    (614) 832-6268
    Buffalo Wild Wings @ Grandview
    968 West 5th Ave. Columbus, OH
    2.58 miles away
    (614) 298-9464
    Fourth Street Bar
    1810 North 4th Street Columbus, OH
    2.7 miles away
    (614) 832-6268
    Champps @ Columbus
    1827 Olentangy River Rd Columbus, OH
    2.87 miles away
    (614) 298-0833
    Buffalo Wild Wings @ Columbus ( N High S
    2151 North High St. Columbus, OH
    3.17 miles away
    (614) 291-2362
    Hollywood Casino - Columbus
    200 Georgesville Rd Columbus, OH
    5.78 miles away
    (614) 308-3333
    Harrisons On Kenny
    4510 Kenny Rd. Columbus, OH
    6.75 miles away
    (614) 745-0324
    Buffalo Wild Wings @ Georgesville
    1690 Georgesville Square Dr. Columbus, OH
    6.89 miles away
    (614) 870-8220
    Fado Irish Pub @ Columbus
    4022 Townsfair Way Columbus, OH
    7.55 miles away
    (614) 418-0066
    Halftime Tavern
    1532 Bethel Rd. Columbus, OH
    7.81 miles away
    (614) 459-8485
    Buffalo Wild Wings @ Columbus (Bethel Ce
    5240 Bethel Centre Columbus, OH
    7.88 miles away
    (614) 459-2999
    Dave & Busters @ Columbus
    3665 Park Mill Run Dr. Columbus, OH
    7.94 miles away
    (614) 771-1515
    Mugsys Pub & Patio
    1040 Hilliard Rome Rd Columbus, OH
    8.01 miles away
    (614) 870-2400
    Millers Ale House Easton
    3884 Morse Road Columbus, OH
    8.03 miles away
    (614) 591-0043
    Buffalo Wild Wings @ Hilliard
    1710 Hilliard-Rome Rd Hilliard, OH
    8.11 miles away
    (614) 921-2999
    Columbus Gold @ Columbus
    5411 Bethel Sawmill Center Columbus, OH
    8.79 miles away
    (614) 764-0500
    Vanity
    2880 Bethel Road Columbus, OH
    8.83 miles away
    (614) 764-1700
    Buffalo Wild Wings @ Gahanna
    1380 Cherry Bottom Rd. @ Village Square Gahanna, OH
    8.86 miles away
    (614) 478-7972
    Cornerstone Pub
    1014 N. Hamilton Rd. Gahanna, OH
    9.15 miles away
    (614) 933-8630
    Sirens Gentlemens Club
    6190 Cleveland Ave Columbus, OH
    9.93 miles away
    (614) 797-2000
    Red Rock Pub
    7167 East Broad St. Blacklick, OH
    10.09 miles away
    (614) 634-7625
    Harry Buffalo @ Westerville
    6150 S Sunbury Rd Westerville, OH
    10.15 miles away
    (614) 794-1600
    My Bar 161
    3534 West Dublin Granville Road Columbus, OH
    10.19 miles away
    (614) 734-0417
    Buffalo Wild Wings @ Taylor Square
    2386 Taylor Square Dr. Reynoldsburg, OH
    11.35 miles away
    (614) 860-9464
    Buffalo Wild Wings @ Canal Winchester
    6340 Prentiss School Dr. Canal Winchester, OH
    11.74 miles away
    (614) 837-8080
    Tommy O'Bryan's Pub
    8270 Sancus Boulevard Westerville, OH
    12.0 miles away
    (614) 496-8916
    Rude Dog Bar and Grill @ Polaris
    8711 Sancus Blvd. Columbus, OH
    12.49 miles away
    (614) 847-7364
    Dave & Busters @ Polaris
    1554 Polaris Pkwy # 206 Columbus, OH
    12.8 miles away
    (614) 310-6800
    Buffalo Wild Wings @ Westerville OH
    807 Polaris Parkway Westerville, OH
    12.84 miles away
    (614) 523-3855
    Buffalo Wild Wings @ Dublin
    6595 Perimeter Dr. Dublin, OH
    13.17 miles away
    (614) 766-9464
    Buffalo Wild Wings @ Powell OH
    3878 Attucks Dr. Powell, OH
    14.26 miles away
    (614) 766-5371
    Buffalo Wild Wings @ Delaware
    475 N Houk Rd Delaware, OH
    24.83 miles away
    (740) 363-9464
    Buffalo Wild Wings @ Marysville
    651 Colemans Crossing Blvd. Marysville, OH
    26.04 miles away
    (937) 642-1452
    Buffalo Wild Wings @ Lancaster
    1283 N. Memorial Dr. Lancaster, OH
    26.06 miles away
    (740) 689-2533
    Buffalo Wild Wings @ Circleville
    152 Summit Ave. Circleville, OH
    26.17 miles away
    (740) 420-2999
    Buffalo Wild Wings @ Heath
    603 Hebron Road Heath, OH
    30.4 miles away
    (740) 522-2999