Fastforward Poker can be found at PartyPoker and is a variation of fast-fold games.  PartyPoker is only available in the countries listed below.  Americas Cardroom's version of fast-fold games is available to most players worldwide including the US.  It is called Blitz Poker, available only on mobile devices.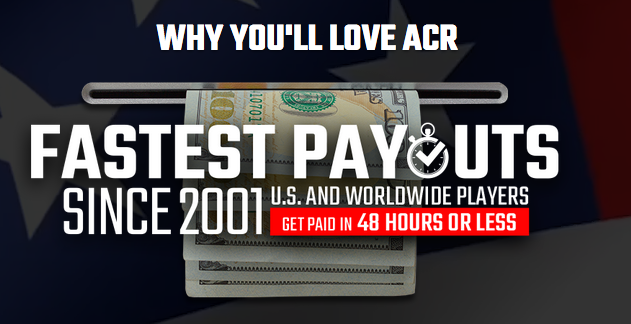 PartyPoker Fastforward Poker Unavailable in These Countries
Players from the following locations are prohibited from playing at partypoker:
Africa
Congo,  Rwanda,  Sierra Leone,  South Africa, and Sudan
Asia & Middle East
Afghanistan,  China,  India,  Iran,  Iraq,  Israel,  Myanmar,  North Korea,  Pakistan,  Singapore,  Syria, and Turkey
Caribbean
Bermuda,  Grenada,  Guadeloupe,  Haiti,  Puerto Rico,  Saint Martin, and United States Virgin Islands
Europe
Bulgaria,  Croatia,  Cyprus,  Denmark,  France,  Greece,  Poland,  Portugal,  Romania,  Slovenia,  Spain, and Sweden
North America
United States
Oceania
American Samoa,  Australia,  Guam,  New Caledonia,  Northern Mariana Islands,  Réunion,  Samoa,  Solomon Islands, and United States Minor Outlying Islands  
More About Fastforward Poker
Fastforward Poker is the fast-fold variant of No-Limit Texas Hold'em offered on partypoker.  Upon folding you are instantly taken to another table to play your next hand.
After folding, you are instantly finished with that hand and will be matched up with a randomly selected group of opponents at a new table.
Compared to other online cash games, you are part of a pool of players spread across multiple tables with Fastforward poker, rather than being sat at one fixed table. You do not have to wait until your turn to fold.
More About The Blitz Poker Variant on Americas Cardroom
Unlike typical cash games where you choose your table, you'll join a player pool when you play Blitz Poker. Whenever you fold your hand, you'll immediately move to a new table alongside five other players from your pool who have just folded as well, pretty much the same way that Fastforward operates.
These small structural changes will transform the pace of the game and the way you play poker.
You can sign up and cash out your winnings using your Mobile device.
Highlights include the following:
    Fast-paced play lets you enjoy twice as many hands in less time
    Constant action eliminates boredom and waiting around
    Available only on Mobile devices (Android and iOS)
    Exclusively for No Limit Hold'em 6 Max tables
    Offered at all stakes so everyone can enjoy poker at high speed
- Ace King, Gambling911.com