The BYU vs Navy game can be bet from Utah using a variety of websites licensed outside the state, including Jazz Sports, which offers a generous welcome bonus (max bonus $1000), a huge menu of prop bets, and live in-play betting on this game.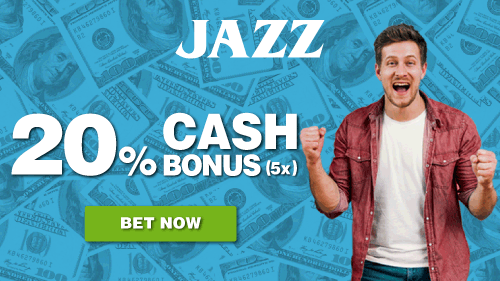 BYU vs. Navy Monday night at 8 pm ET on ESPN will be one of the most watched and wagered on games of this weird college football season that attempts to get underway - albeit with reduced games and school participation - during a pandemic.
BYU might be the luckiest college football team of 2020 in terms of season fulfillment.
Jay Drew of the Desert News writes:
Independent BYU, which was supposedly going to be harmed the most by conferences going to league game-only scenarios, gets its big moment on the national stage. Talk about a fourth-quarter rally.
BYU @ Navy Mon, Sep 07, 2020 EST
| Rot | First To Score | Moneyline |
| --- | --- | --- |
| 1001 | BYU     | -120 |
| 1002 | Navy     | -110 |
| Rot | First Scoring Play | Moneyline |
| --- | --- | --- |
| 1005 | BYU TD     | +150 |
| 1006 | BYU FG     | +375 |
| 1007 | BYU Any Other Score     | +4500 |
| 1008 | Navy TD     | +140 |
| 1009 | Navy FG     | +600 |
| 1010 | Navy Any Other Score     | +4500 |
| Rot | A Team to Score 3 Unanswered Times | Moneyline |
| --- | --- | --- |
| 1013 | Yes     | -180 |
| 1014 | No     | +150 |
| Rot | Double Result | Moneyline |
| --- | --- | --- |
| 1017 | BYU/BYU     | +150 |
| 1018 | BYU/Tie     | +3300 |
| 1019 | BYU/Navy     | +700 |
| 1020 | Tie/BYU     | +1300 |
| 1021 | Tie/Tie     | +2800 |
| 1022 | Tie/Navy     | +1500 |
| 1023 | Navy/BYU     | +650 |
| 1024 | Navy/Tie     | +3000 |
| 1025 | Navy/Navy     | +160 |
| Rot | Team Scoring 1st Wins Game | Moneyline |
| --- | --- | --- |
| 1026 | Yes     | -180 |
| 1027 | No     | +150 |
| Rot | Will Game Go to Overtime | Moneyline |
| --- | --- | --- |
| 1028 | Yes     | +700 |
| 1029 | No     | -1400 |
| Rot | Special Team or Defensive TD Scored | Moneyline |
| --- | --- | --- |
| 1030 | Yes     | +160 |
| 1031 | No     | -190 |
| Rot | Winning Margin | Moneyline |
| --- | --- | --- |
| 1032 | BYU to win by 1-6 pts     | +325 |
| 1033 | BYU to win by 7-12 pts     | +550 |
| 1034 | BYU to win by 13-18 pts     | +750 |
| 1035 | BYU to win by 19-24 pts     | +1100 |
| 1036 | BYU to win by 25-30 pts     | +2000 |
| 1037 | BYU to win by 31-36 pts     | +2800 |
| 1038 | BYU to win by 37-42 pts     | +4000 |
| 1039 | BYU to win by 43 or more pts     | +5000 |
| 1040 | Navy to win by 1-6 pts     | +375 |
| 1041 | Navy to win by 7-12 pts     | +500 |
| 1042 | Navy to win by 13-18 pts     | +800 |
| 1043 | Navy to win by 19-24 pts     | +1300 |
| 1044 | Navy to win by 25-30 pts     | +1900 |
| 1045 | Navy to win by 31-36 pts     | +3000 |
| 1046 | Navy to win by 37-42 pts     | +4500 |
| 1047 | Navy to win by 43 or more pts     | +5500 |
- Don Shapiro, Gambling911.com