NFL games can be bet online from the great state of Wisconsin.  Gambling911.com recommends Jazz Sports, in business since 1996, for all your betting needs.  Jazz offers a generous welcome bonus (max bonus $1000).  Scroll down for the latest Packers game lines, props and futures.
NFL 2020 SPECIAL OFFER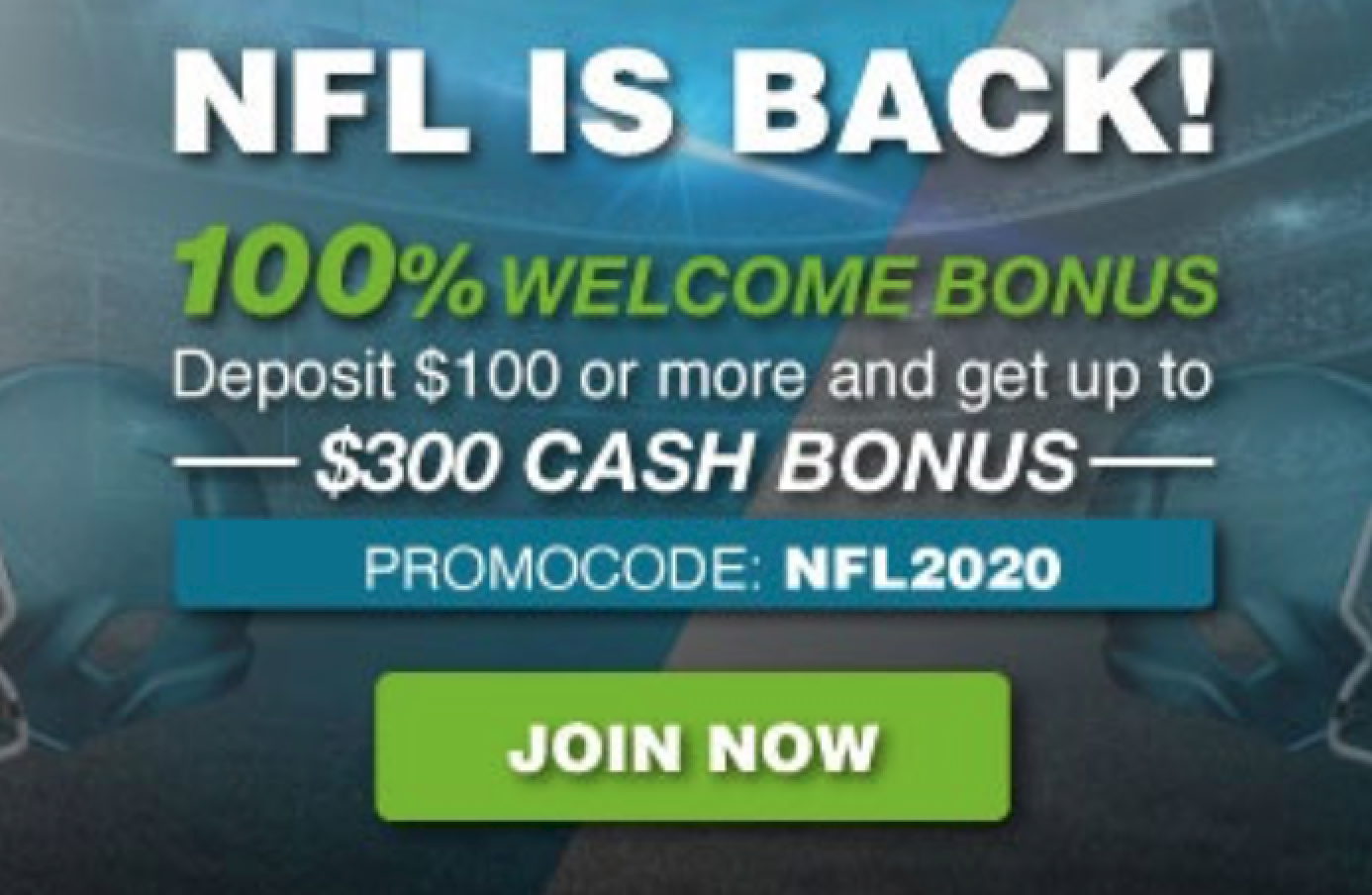 Green Bay Packers Week 2 (2020)
The Packers entered the 2020 season as a near 2-1 favorite to win the NFC North for a payout potential of $200 on every $100 bet.  They were catapulted to the lone favorite status following their Week 1 win over previous co-favorites Minnesota.  Heading into Week 2 the Packers would pay out Even odds.   A Super Bowl win pays $2000 for every $100 bet.
Packers quarterback Aaron Rodgers took full advantage of the young cornerbacks and the empty building in Minnesota, beginning his 13th season as Green Bay's starting quarterback by passing for 364 yards and four touchdowns to lead the Packers past the Vikings 43-34 on Sunday.
"It was one of the strangest experiences I've had in the NFL, being in a stadium like this to have memories of some really rocking times," said Rodgers, who threw for only three scores over his first four visits to U.S. Bank Stadium.
Green Bay was coming in as a -6 point favorite hosting the Detroit Lions, a team that blew a massive lead in the 4th quarter to lose to Chicago.
Prop bets for this game appear below.


*Only an email needed to open your anonymous betting account
*Provide your text number to get the best signup bonuses in sports betting
*$10 free cash signup bonus with a 1X rollover (bet) requirement
*20% cash signup bonus with just a 5X rollover (bet) requirement
*Payouts often in minutes
*Live streaming of many top events including international football and UFC
*In business since 1996
PLACE YOUR BETS HERE
Lions @ Packers Sun, Sep 20, 2020 EST
| Rot | Matthew Stafford (DET) Total Completions | Moneyline |
| --- | --- | --- |
| 701 | Over  25½  Completions | -115 |
| 702 | Under  25½  Completions | -115 |
| Rot | Matthew Stafford (DET) Total Passing Yards | Moneyline |
| --- | --- | --- |
| 703 | Over  281½  Passing Yards | -115 |
| 704 | Under  281½  Passing Yards | -115 |
| Rot | Aaron Rodgers (GB) Total Completions | Moneyline |
| --- | --- | --- |
| 801 | Over  23½  Completions | -115 |
| 802 | Under  23½  Completions | -115 |
| Rot | Aaron Rodgers (GB) Total Passing Yards | Moneyline |
| --- | --- | --- |
| 803 | Over  278½  Passing Yards | -115 |
| 804 | Under  278½  Passing Yards | -115 |
| Rot | First To Score | Moneyline |
| --- | --- | --- |
| 1001 | Lions     | +125 |
| 1002 | Packers     | -155 |
| Rot | Score in 1st 6 min | Moneyline |
| --- | --- | --- |
| 1003 | Yes     | -110 |
| 1004 | No     | -120 |
| Rot | First Score of the Game | Moneyline |
| --- | --- | --- |
| 1005 | TD     | -150 |
| 1006 | Any Other Score     | +120 |
| Rot | First Scoring Play | Moneyline |
| --- | --- | --- |
| 1007 | Lions TD     | +240 |
| 1008 | Lions FG     | +400 |
| 1009 | Lions Any Other Score     | +4500 |
| 1010 | Packers TD     | +175 |
| 1011 | Packers FG     | +210 |
| 1012 | Packers Any Other Score     | +4500 |
| Rot | Will there be a Defensive or Special Teams TD | Moneyline |
| --- | --- | --- |
| 1013 | Yes     | +220 |
| 1014 | No     | -275 |
| Rot | Total TDs in the Game | Moneyline |
| --- | --- | --- |
| 1015 | Over  5½  TDs | +125 |
| 1016 | Under  5½  TDs | -155 |
| Rot | Total FGs Scored in the Game | Moneyline |
| --- | --- | --- |
| 1017 | Over  3½  FGs | -115 |
| 1018 | Under  3½  FGs | -115 |
| Rot | Longest TD in the Game | Moneyline |
| --- | --- | --- |
| 1019 | Over  43½  Yards | -115 |
| 1020 | Under  43½  Yards | -115 |
| Rot | Shortest TD in the Game | Moneyline |
| --- | --- | --- |
| 1021 | Over  1½  Yards | -110 |
| 1022 | Under  1½  Yards | -120 |
| Rot | Longest FG Scored in the Game | Moneyline |
| --- | --- | --- |
| 1023 | Over  47½  Yards | -115 |
| 1024 | Under  47½  Yards | -115 |
| Rot | A Team to Score 3 Unanswered Times | Moneyline |
| --- | --- | --- |
| 1025 | Yes     | -250 |
| 1026 | No     | +200 |
| Rot | Team To Score Longest TD | Moneyline |
| --- | --- | --- |
| 1027 | Lions     | +110 |
| 1028 | Packers     | -140 |
| Rot | Team To Score Longest FG | Moneyline |
| --- | --- | --- |
| 1029 | Lions     | +150 |
| 1030 | Packers     | -180 |
| Rot | Team Scoring 1st Wins Game | Moneyline |
| --- | --- | --- |
| 1031 | Yes     | -190 |
| 1032 | No     | +160 |
| Rot | Team to Call 1st Timeout | Moneyline |
| --- | --- | --- |
| 1033 | Lions     | -115 |
| 1034 | Packers     | -115 |
| Rot | Double Result | Moneyline |
| --- | --- | --- |
| 1035 | Lions/Lions     | +325 |
| 1036 | Lions/Tie     | +3500 |
| 1037 | Lions/Packers     | +500 |
| 1038 | Tie/Lions     | +1900 |
| 1039 | Tie/Tie     | +4000 |
| 1040 | Tie/Packers     | +1300 |
| 1041 | Packers/Lions     | +800 |
| 1042 | Packers/Tie     | +3500 |
| 1043 | Packers/Packers     | -130 |
| Rot | Race To 10 Points | Moneyline |
| --- | --- | --- |
| 1044 | Lions     | +140 |
| 1045 | Packers     | -210 |
| 1046 | Neither     | +7500 |
| Rot | Will the Game go to Overtime | Moneyline |
| --- | --- | --- |
| 1047 | Yes     | +1000 |
| 1048 | No     | -3000 |
| Rot | Highest Scoring Half | Moneyline |
| --- | --- | --- |
| 1049 | 1st Half     | -120 |
| 1050 | 2nd Half     | -110 |
| 1051 | Tie     | +1900 |
| Rot | Highest Scoring Quarter | Moneyline |
| --- | --- | --- |
| 1052 | 1st Quarter     | +500 |
| 1053 | 2nd Quarter     | +170 |
| 1054 | 3rd Quarter     | +425 |
| 1055 | 4th Quarter     | +200 |
| 1056 | Tie     | +750 |
| Rot | Winning Margin | Moneyline |
| --- | --- | --- |
| 1057 | Lions to win by 1-3 pts     | +1000 |
| 1058 | Lions to win by 4-6 pts     | +1300 |
| 1059 | Lions to win by 7-10 pts     | +1100 |
| 1060 | Lions to win by 11-13 pts     | +2500 |
| 1061 | Lions to win by 14-17 pts     | +1800 |
| 1062 | Lions to win by 18-21 pts     | +2500 |
| 1063 | Lions to win by 22 or more pts     | +1400 |
| 1064 | Packers to win by 1-3 pts     | +500 |
| 1065 | Packers to win by 4-6 pts     | +650 |
| 1066 | Packers to win by 7-10 pts     | +500 |
| 1067 | Packers to win by 11-13 pts     | +1100 |
| 1068 | Packers to win by 14-17 pts     | +650 |
| 1069 | Packers to win by 18-21 pts     | +1000 |
| 1070 | Packers to win by 22 or more pts     | +400 |
| Rot | Total Points Scored | Moneyline |
| --- | --- | --- |
| 1071 | 00-14 Points     | +7000 |
| 1072 | 15-21 Points     | +2300 |
| 1073 | 22-28 Points     | +1000 |
| 1074 | 29-35 Points     | +550 |
| 1075 | 36-42 Points     | +400 |
| 1076 | 43-49 Points     | +350 |
| 1077 | 50-56 Points     | +375 |
| 1078 | 57-63 Points     | +450 |
| 1079 | 64-70 Points     | +700 |
| 1080 | 71-77 Points     | +1200 |
| 1081 | 78 or More Points     | +1100 |
| Rot | 1st Half Total TDs Scored | Moneyline |
| --- | --- | --- |
| 1082 | Over  2½  TDs | -130 |
| 1083 | Under  2½  TDs | Ev |
| Rot | 1st Half Total FGs Scored | Moneyline |
| --- | --- | --- |
| 1084 | Over  1½  FGs | -115 |
| 1085 | Under  1½  FGs | -115 |
| Rot | Score in Last 2 min of the 1st Half | Moneyline |
| --- | --- | --- |
| 1086 | Yes     | -325 |
| 1087 | No     | +235 |
- Don Shapiro, Gambling911.com