NFL games can be bet online from the great state of Maryland.  Gambling911.com recommends Jazz Sports, in business since 1996, for all your betting needs.  Jazz offers a generous welcome bonus (max bonus $1000).  Scroll down for the latest Packers game lines, props and futures.
NFL 2020 SPECIAL OFFER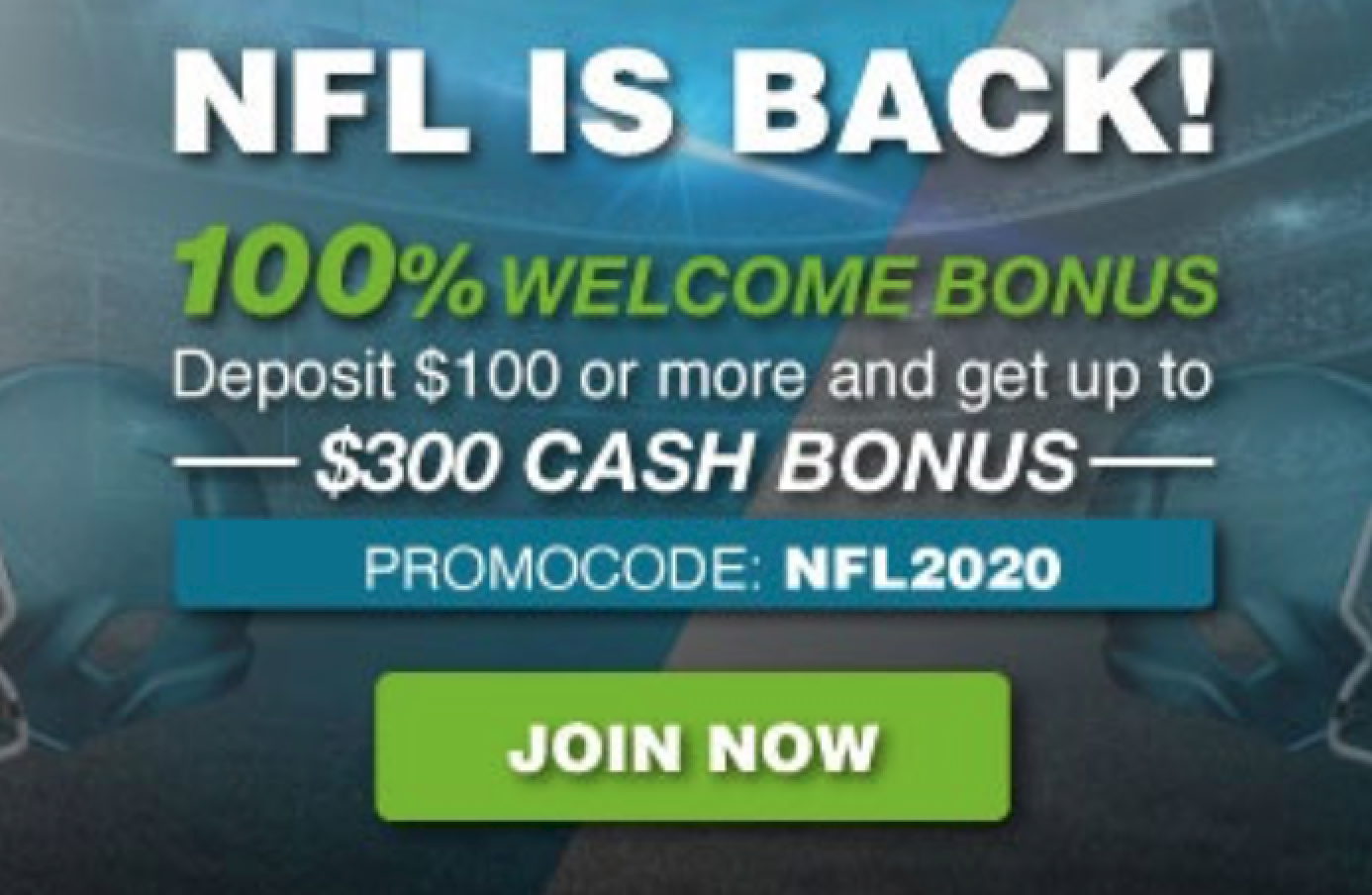 Baltimore Ravens Week 2
The Baltimore Ravens lived up to expectations in Week 1, dominating the Cleveland Browns with a final score of 38-6.
The Ravens are actually co-favorites along with the Kansas City Chiefs to win the Super Bowl at +450 with a payout of $450 for every $100 bet.
Lamar Jackson completed 20-of-25 passes for 275 yards and three scores in the Ravens' Week 1 win over the Browns.
Baltimore has been instilled as a -7 to -7.5 favorite in Houston for Week 2.
Jackson was torn when asked if he enjoys matchups such as Sunday's against the Houston Texans and fellow talented and mobile quarterback Deshaun Watson.
"That's a great quarterback we're going against (so) I say no, because of how dynamic he is, and our defense has to prepare for him," he said. "But (yes), you could say that. You could say that, yes."
Prop bets for this game appear below.
Ravens @ Texans Sun, Sep 20, 2020 EST
| Rot | First To Score | Moneyline |
| --- | --- | --- |
| 1001 | Ravens     | -165 |
| 1002 | Texans     | +135 |
| Rot | Score in 1st 6 min | Moneyline |
| --- | --- | --- |
| 1003 | Yes     | -120 |
| 1004 | No     | -110 |
| Rot | First Score of the Game | Moneyline |
| --- | --- | --- |
| 1005 | TD     | -175 |
| 1006 | Any Other Score     | +145 |
| Rot | First Scoring Play | Moneyline |
| --- | --- | --- |
| 1007 | Ravens TD     | +165 |
| 1008 | Ravens FG     | +280 |
| 1009 | Ravens Any Other Score     | +4500 |
| 1010 | Texans TD     | +230 |
| 1011 | Texans FG     | +325 |
| 1012 | Texans Any Other Score     | +5000 |
| Rot | Will there be a Defensive or Special Teams TD | Moneyline |
| --- | --- | --- |
| 1013 | Yes     | +225 |
| 1014 | No     | -300 |
| Rot | Total TDs in the Game | Moneyline |
| --- | --- | --- |
| 1015 | Over  5½  TDs | -135 |
| 1016 | Under  5½  TDs | +105 |
| Rot | Total FGs Scored in the Game | Moneyline |
| --- | --- | --- |
| 1017 | Over  3½  FGs | -135 |
| 1018 | Under  3½  FGs | +105 |
| Rot | Longest TD in the Game | Moneyline |
| --- | --- | --- |
| 1019 | Over  42½  Yards | -115 |
| 1020 | Under  42½  Yards | -115 |
| Rot | Shortest TD in the Game | Moneyline |
| --- | --- | --- |
| 1021 | Over  1½  Yards | -110 |
| 1022 | Under  1½  Yards | -120 |
| Rot | Longest FG Scored in the Game | Moneyline |
| --- | --- | --- |
| 1023 | Over  47½  Yards | -115 |
| 1024 | Under  47½  Yards | -115 |
| Rot | A Team to Score 3 Unanswered Times | Moneyline |
| --- | --- | --- |
| 1025 | Yes     | -300 |
| 1026 | No     | +225 |
| Rot | Team To Score Longest TD | Moneyline |
| --- | --- | --- |
| 1027 | Ravens     | -155 |
| 1028 | Texans     | +125 |
| Rot | Team To Score Longest FG | Moneyline |
| --- | --- | --- |
| 1029 | Ravens     | -135 |
| 1030 | Texans     | +105 |
| Rot | Team Scoring 1st Wins Game | Moneyline |
| --- | --- | --- |
| 1031 | Yes     | -175 |
| 1032 | No     | +145 |
| Rot | Team to Call 1st Timeout | Moneyline |
| --- | --- | --- |
| 1033 | Ravens     | -115 |
| 1034 | Texans     | -115 |
| Rot | Double Result | Moneyline |
| --- | --- | --- |
| 1035 | Ravens/Ravens     | -135 |
| 1036 | Ravens/Tie     | +3500 |
| 1037 | Ravens/Texans     | +900 |
| 1038 | Tie/Ravens     | +1200 |
| 1039 | Tie/Tie     | +4500 |
| 1040 | Tie/Texans     | +2200 |
| 1041 | Texans/Ravens     | +450 |
| 1042 | Texans/Tie     | +3500 |
| 1043 | Texans/Texans     | +355 |
| Rot | Race To 10 Points | Moneyline |
| --- | --- | --- |
| 1044 | Ravens     | -200 |
| 1045 | Texans     | +130 |
| 1046 | Neither     | +8000 |
| Rot | Will the Game go to Overtime | Moneyline |
| --- | --- | --- |
| 1047 | Yes     | +1000 |
| 1048 | No     | -3000 |
| Rot | Highest Scoring Half | Moneyline |
| --- | --- | --- |
| 1049 | 1st Half     | -120 |
| 1050 | 2nd Half     | -115 |
| 1051 | Tie     | +1800 |
| Rot | Highest Scoring Quarter | Moneyline |
| --- | --- | --- |
| 1052 | 1st Quarter     | +500 |
| 1053 | 2nd Quarter     | +165 |
| 1054 | 3rd Quarter     | +425 |
| 1055 | 4th Quarter     | +190 |
| 1056 | Tie     | +800 |
| Rot | Winning Margin | Moneyline |
| --- | --- | --- |
| 1057 | Ravens to win by 1-3 pts     | +450 |
| 1058 | Ravens to win by 4-6 pts     | +700 |
| 1059 | Ravens to win by 7-10 pts     | +450 |
| 1060 | Ravens to win by 11-13 pts     | +1000 |
| 1061 | Ravens to win by 14-17 pts     | +700 |
| 1062 | Ravens to win by 18-21 pts     | +900 |
| 1063 | Ravens to win by 22 or more pts     | +350 |
| 1064 | Texans to win by 1-3 pts     | +1000 |
| 1065 | Texans to win by 4-6 pts     | +1600 |
| 1066 | Texans to win by 7-10 pts     | +1200 |
| 1067 | Texans to win by 11-13 pts     | +2500 |
| 1068 | Texans to win by 14-17 pts     | +2000 |
| 1069 | Texans to win by 18-21 pts     | +2500 |
| 1070 | Texans to win by 22 or more pts     | +1600 |
| Rot | Total Points Scored | Moneyline |
| --- | --- | --- |
| 1071 | 00-14 Points     | +7500 |
| 1072 | 15-21 Points     | +2500 |
| 1073 | 22-28 Points     | +1100 |
| 1074 | 29-35 Points     | +650 |
| 1075 | 36-42 Points     | +450 |
| 1076 | 43-49 Points     | +375 |
| 1077 | 50-56 Points     | +375 |
| 1078 | 57-63 Points     | +450 |
| 1079 | 64-70 Points     | +625 |
| 1080 | 71-77 Points     | +950 |
| 1081 | 78 or More Points     | +800 |
- Dan Shapiro, Gambling911.com