Where Can I Bet the Super Bowl Online From Florida?
Published on:
Feb/05/2023
This Super Bowl, you will be able to bet on hundreds of props from the state of Florida with any number of top internationally-licensed online sportsbooks, including our good friends at BetOnline.  They have been taking bets on the Super Bowl since 1999.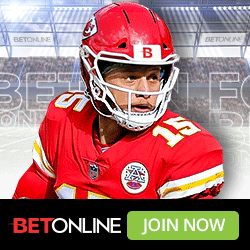 Betting on the Super Bowl From the State of Florida
Voters elected to support an amendment back in November of 2017 that they were fooled into believing gives them the ability to vote on gambling expansion in the state, as opposed to allowing politicians to do the deed. 
This may be fine and dandy on the surface.  In reality, the amendment served to allow the Seminoles to maintain their dominance in the Sunshine State while Disney will be somewhat assured gambling expansion gets quashed.  T
The Seminoles have since worked towards permitting sports betting in the state, though they've made things a little bit difficult for themselves.
In 2021 efforts included the approval of a compact with Governor Ron DeSantis that was later challenged in the courts. 
For now, Florida residents will be able to place wagers on the upcoming Super Bowl thanks to a host of offshore sportsbooks including BetOnline, which is now entering its 20th year in business.  In fact, Gambling911.com was there when BetOnline first set up shop back in the summer of 1999.  It has now grown into one of the top 3 online sportsbooks serving North and South America.
Who Floridians Will be Betting Super Bowl 57
There was a time when the Miami Dolphins were a force to be reckoned with in the NFL. 
During the 1970s, the Dolphins won two Super Bowl titles and are the only undefeated team in the history of the NFL.  New England almost went undefeated a few years back but failed to win the big game.
Even after that period, the Dolphins reigned supreme as part of the "Dan Marino" era during much of the 80's and 90's. 
Overall, the team has appeared in four Super Bowls.
The "Post-Marino" years are referred to as just that - "The Post Marino Years" - simply because there hasn't been any true leadership for the Dolphins since that period.
This year's Super Bowl features the Kansas City Chiefs taking on the Philadelphia Eagles with the later a -1 point favorite throughout most of the two weeks leading up to Super Bowl 2023.
Super Bowl 57 MVP
Rot     Super Bowl LVII MVP     Moneyline
1001     Jalen Hurts         +120
1002     Patrick Mahomes         +130
1003     Travis Kelce         +1200
1004     AJ Brown         +1400
1005     Miles Sanders         +2200
1006     Devonta Smith         +2500
1007     Haason Reddick         +2800
1008     Chris Jones         +4000
1009     Jerick McKinnon         +4000
1010     Isiah Pacheco         +4000
1011     Dallas Goedert         +5000
1012     Marquez Valdes-Scantling         +6500
1013     Darius Slay         +6500
1014     Brandon Graham         +8000
1015     Nick Bolton         +8000
- Tony Caliente, Gambling911.com